Shannen Doherty has clarified that she is still in remission from breast cancer despite getting test results back with high readings for a tumor marker.
The 47-year-old actress, who announced in April 2017 that she was in remission after battling breast cancer for nearly two years, posted on Instagram that she remains in remission after deleting an post from a day earlier about her worries over a tumor marker test.
"I spoke to my doctor this morning and my PET scan is all clear, so I am still in remission,'' she said.
"In the future I will be more responsible and do more research. I didn't know a lot about tumor markers at the time that I posted yesterday."
Doherty spoke about incorrectly interpreting the results of the tumor marker test initially.
"The test that came back elevated is one that is not even specific to my cancer,'' she said. "It's one that tends to be a little bit more erratic because it can be impacted by all sorts of things."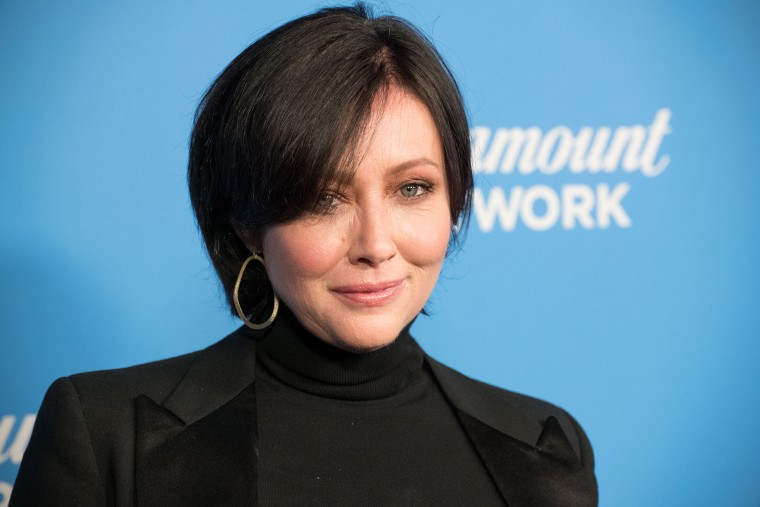 She concluded her post by adding #cancerslayer.
Just hours earlier, Doherty posted a photo of herself giving a double thumbs up sign next to her mother, who was getting ready for a bone density scan.
"Went to doctor today for tumor marker test and bone density scan," she wrote. "Yes, that's my mom... I figured why not. She got bone test done as well."
Doherty, who was diagnosed with breast cancer in 2015, and said follow-up tests still bring up anxiety.
"Reoccurrences happen. And I can't imagine how it must feel to beat back cancer only to have it return again," she wrote. "For now, I stay positive, stay healthy and do what I can to help promote research so that cancer can be beaten once and for all."
In January, Doherty expressed gratitude for the ability to work again, posting a photo while working on the set of a television reboot of "Heathers," the 1988 cult movie in which she starred.