It's been two years since Shannen Doherty was diagnosed with breast cancer and just months since her chemotherapy and radiation treatments came to an end.
On Saturday, the actress made a rare red carpet appearance wherein she not only addressed the "all-consuming" nature of her battle, but also stood up to fight for another worthy cause.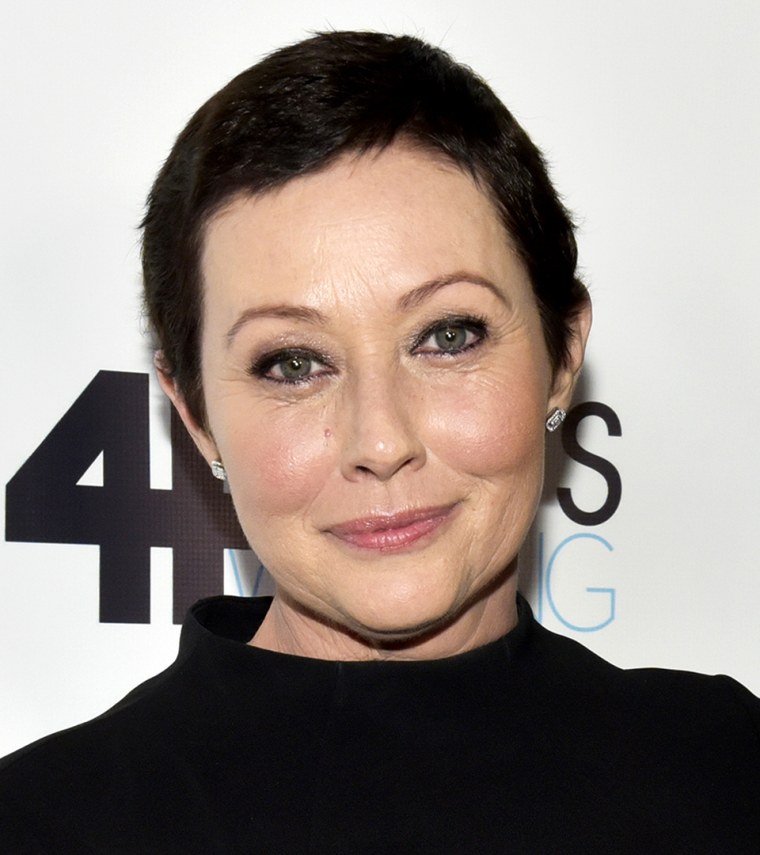 "I feel great," she told Us Weekly before speaking at the Animal Hope & Wellness Foundation's first annual Gratitude Gala. "I mean, I feel good. I'm super positive, I'm happy with where I'm at right now. Cancer, for me, as hard as it is, has been a blessing. It has changed who I am as a human being forever. It's altered my life in ways I can't even speak of."
But it required going through some truly tough times to gain that perspective.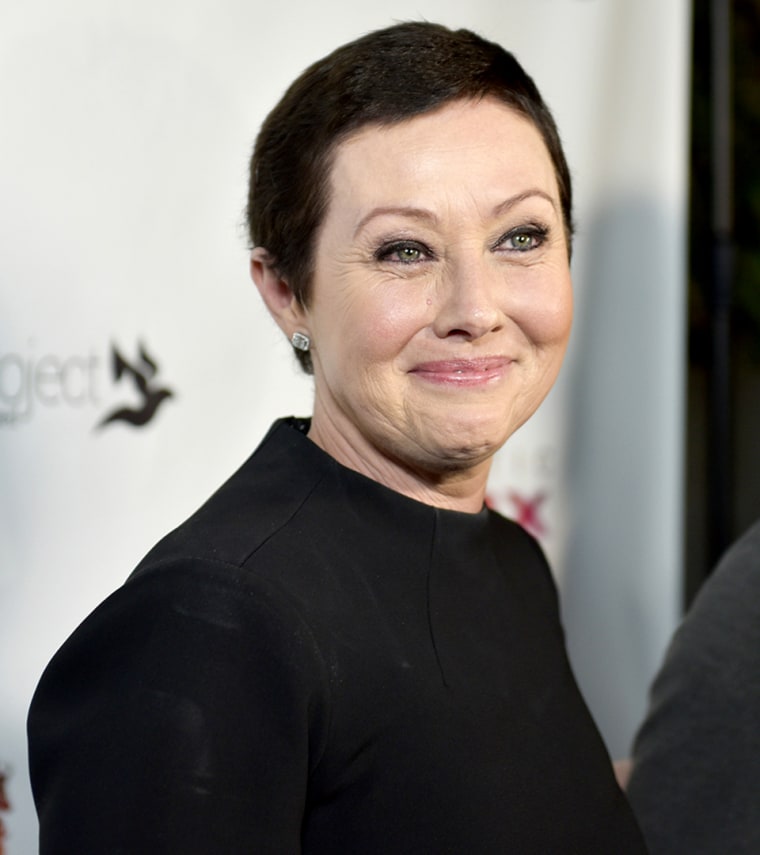 RELATED: Shannen Doherty shares emotional tribute to 'Maggie,' her radiation therapy machine
"Cancer can be isolating and depressing," the former "Beverly Hills, 90210" star told attendees at event. "Cancer can overwhelm your life."
Doherty had help through those tough moments in the form of friends and family — including the four-legged member of her family, her dog Bowie.
"My baby, she cuddles with me, she knows when I'm sick, she knows when I'm depressed," the 45-year-old told E! News on the red carpet. "She knows everything."
That's how Doherty knows the true value of pets, and it's why she felt it was so important to attend the event and speak up for those who don't have voices.
And she had a lot to say about someone who does that every day — her friend and AHWF founder, Marc Ching, whose non-profit organization works to help abused dogs and rescue dogs from for the meat trade in Asia.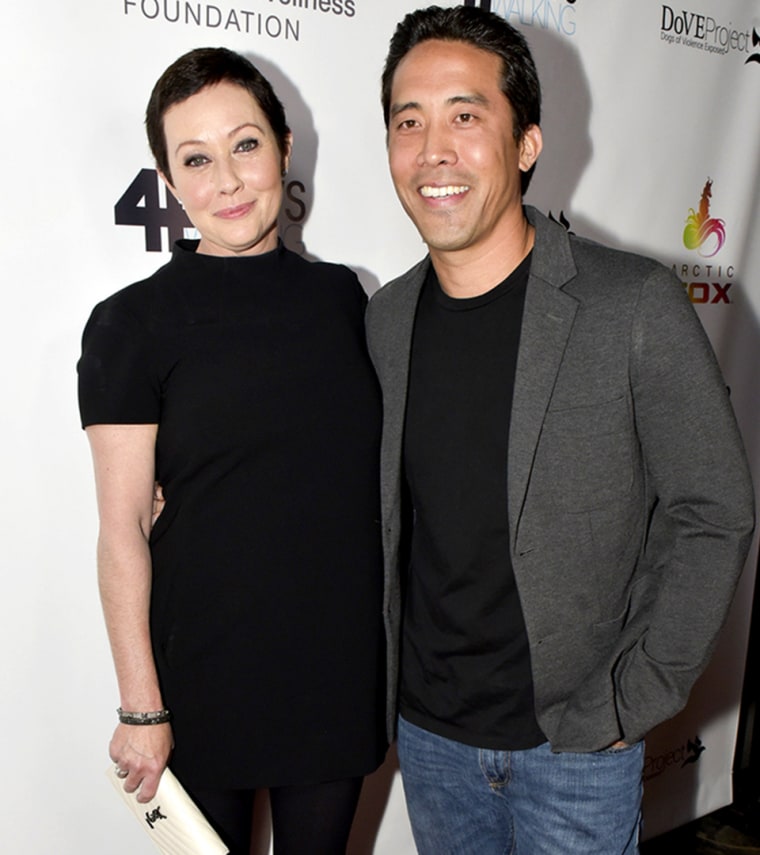 "I don't consider myself an inspiration," Doherty said in a chat with ET at the gala. "Marc is an inspiration to me. I think what he faces on a daily basis makes my cancer look mild, because that's something that chemo doesn't get rid of and radiation doesn't get rid of — what he bears witness to."
RELATED: Shannen Doherty: Cancer has 'made me a better human being'
Remaining humble about the impact of her own outreach, she added, "So, you know, if I inspire someone, great. But this man is my inspiration."