Most of the patients of geriatric nurse Mary Walls-Penney suffer from dementia and Alzheimer's disease. Some days they don't recognize her, but they're always happy to see her and she does her best to make them smile and to be a comfort.
That's why Walls-Penney was shocked when a grocery store cashier questioned whether she was fit to be a nurse because of her colored hair, numerous tattoos and body piercings.
"She couldn't believe I was a nurse," said Walls-Penney who encountered the cashier while shopping earlier this month. Walls-Penney was surprised because the cashier seemed close to her own age of 30.
"I smiled and told her most of my patients loved it and they didn't mind it," said Walls-Penney who provides care at an assisted living facility in Beaver, West Virginia. "It embarrassed me but I just smiled and was kind to her."
The embarrassment at the store gave way to frustration. On her way home, Walls-Penney pulled her car over to the side of the road and wrote a Facebook post that has won many supportive comments.
"I can't recall a time that my hair color has prevented me from providing life-saving treatment to one of my patients," Walls-Penney wrote on July 9.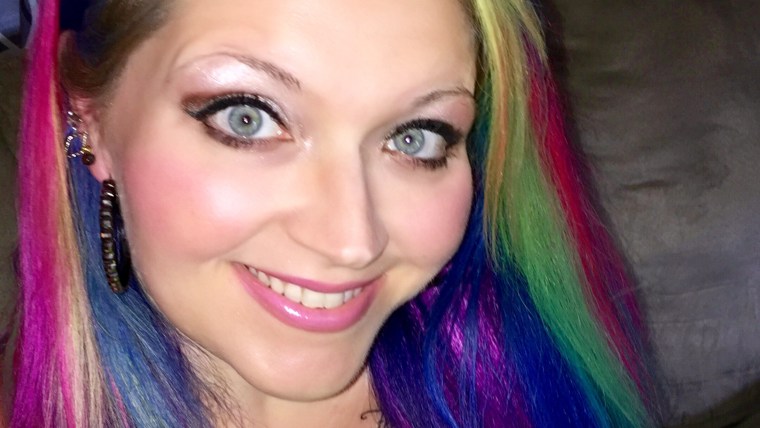 "My tattoos have never kept them from holding my hand and as they lay frightened and crying because Alzheimer's has stolen their mind. My multiple ear piercings have never interfered with me hearing them reminisce about their better days or listening to them as they express their last wishes. My tongue piercing has never kept me from speaking words of encouragement to a newly diagnosed patient or from comforting a family that is grieving.
RELATED: Woman fights back against locker-room body shaming with empowering photo
"So, please explain to me how my appearance, while being paired with my cheerful disposition, servant's heart, and smiling face, has made me unfit to provide nursing care and unable to do my job!"
She was moved to write, she told TODAY, because: "The more I thought about it, the more it kept aggravating me."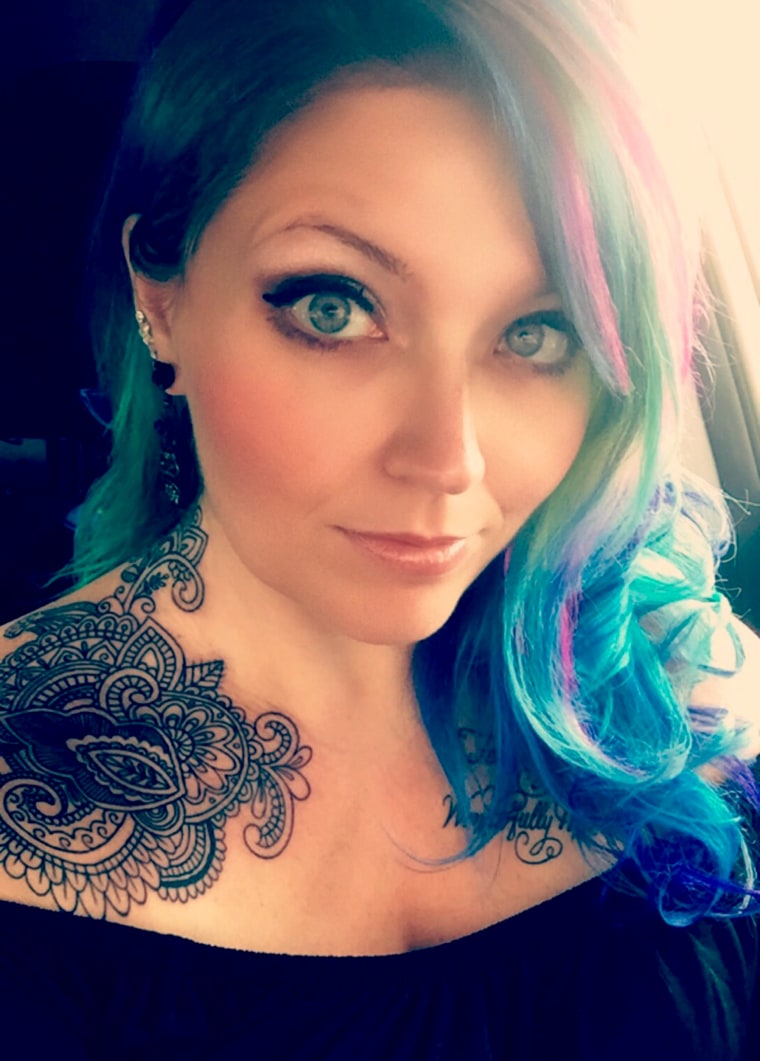 The lesson she hopes people learn is an age-old one: Don't judge a book by its cover.
As part of the emotional support Walls-Penney provides patients during end-of-life care, she looks through their photo albums, talking about their lives, their families and accomplishments. The elderly patients hug her, thank her or just give her hand a little squeeze. She listens to their final wishes and holds their hands as they take their last breaths.
"I love my patients," Walls-Penney told TODAY. "They're like your second family."
And most of them, she says, love her bright, multicolored hair, which she wears solely because it brings her joy. "It's hard to be sad and upset when you have rainbow hair," she said.
Walls-Penney, a nurse for more than seven years, says her appearance is not a problem at work and does not interfere with how she treats patients or does her job.
"I'm a kind, compassionate, loving nurse," she said. "I feel my skills are above par. I have a wonderful work ethic and I can provide life-saving treatment to someone just as well as someone with a normal appearance."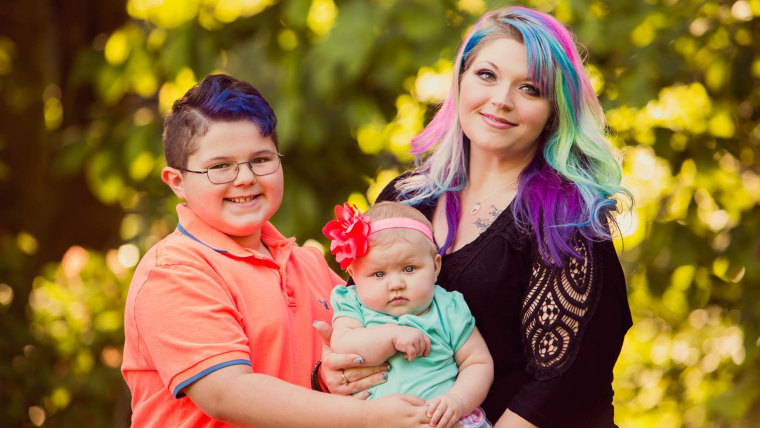 "Even though I may look a little rough on the outside, I'm a wonderful person," she said.
None of it seems to matter to her patients. "They love me regardless of my hair color or my tattoos," she said.
Walls-Penney, a mother of two, had planned on becoming an art teacher but found that nursing was her calling."My heart is dedicated to it," she said. "There's no other satisfaction like helping people."
TODAY.com contributor Lisa A. Flam is a news and lifestyles reporter in New York.