It's commonly thought that as we get older sex fades year-by-year until it completely disappears —especially for women. But two new studies suggest that older — and wiser? — women have learned the secrets to success in the bedroom.
While frequency does typically decline as we get older, the new research suggests that quality can more than make up for lack of quantity.
"We were surprised to find a group of women who said that sex actually got better for them as they got older," said the lead author of one small study, Dr. Holly N. Thomas, an assistant professor of medicine at the University of Pittsburgh. "As doctors we were assuming that sex gets worse for women."
More comfortable with our bodies
To get a better sense of the impact of age on sex, Thomas and her colleagues spoke to 39 women whose ages ranged from 46 to 59, either in one on one interviews or in focus groups. The women pointed to several factors leading to better sex:
Increased understanding of how their bodies work when it comes to sex: "They felt more comfortable in their own skins. They were more comfortable with their bodies. They felt like they knew themselves better, what worked for them," Thomas said.

Increased self-confidence: "They had more self-confidence than when they were younger and that allowed them to be more free in terms of sexual expression," Thomas explained.

Improved communication skills: "They had more confidence in communicating with their partners," Thomas said. "When they were younger they didn't feel empowered to say that is not working for me."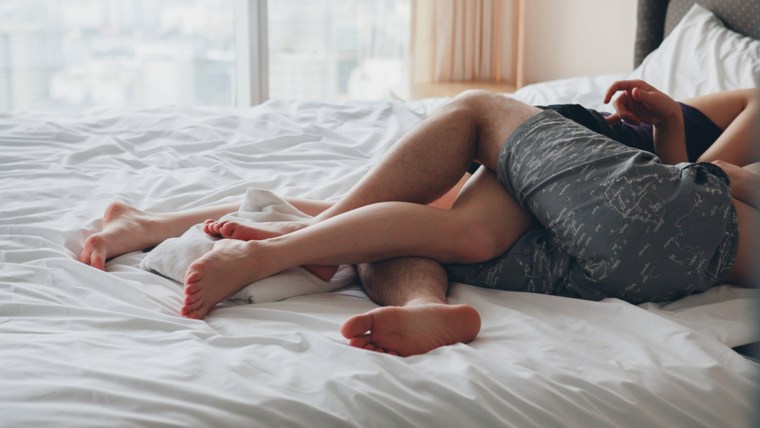 Another surprise for Thomas and her colleagues: among women who didn't experience better sex, one of the major reasons was partner issues, including erectile dysfunction and low libido.
Backing up the Thomas study was a survey of 505 women between the ages of 40 and 75, with most of the women, 75 percent, between the ages of 40 and 59. The majority said that "sexual activity was important to their overall quality of life," said the study's lead author, Sheryl Kingsberg, a professor in the departments of reproductive biology and psychiatry at the Case Western Reserve School of Medicine.
RELATED: How often does a couple need to have sex to be happy?
Body image
Still, there are some problems. Women in both studies talked about vaginal dryness and lowered libido. But they also found workarounds for these issues, including oral sex, as well as the use of vibrators.
Another irksome problem among the younger women: Many weren't happy with their bodies, the Case Western research found.
"Women, especially those in their 40s and 50s, felt that an improved body image would have the most positive impact on their sexual satisfaction," Kingsberg said. "This can interfere both with a woman's sexual desire as well as her ability to experience sexual arousal."
Both studies were presented Wednesday at the annual meeting of the North American Menopause Society.
RELATED: Biggest health mistakes women make in their 50s
Making time for sex
The new findings didn't come as a surprise to Helen Fisher, a senior researcher at the Kinsey Institute. "What's nice is that they found that women do feel sex is important," Fisher said. "And I think women and men need to know this. Middle-age isn't a crisis, but it does require us to be a little creative."
One of the biggest obstacles is our busy lifestyles. "And that's true even when we have time off," Fisher said. "We used to lie on the beach. Now we want to go sky diving and running and bicycling. Those are all good for you but it's not like lying in each-other's arms."
People have to make time for sex, she said, adding, "we schedule the rest of our lives and we can schedule this too."
Beyond the pleasures of the moment, there's a big payoff to the relationship because sex taps into some important brain systems.
"Any stimulation of the genitals drives up dopamine levels, which leads to feelings of romantic loves," Fisher explained. "Orgasms lead to the release of oxytocin, which creates feelings of deep attachment. And having sex boosts levels of testosterone, which keeps the system active and makes us want to have more. Sometimes you just have to kick start this activity."