Lauren Miller Rogen's mother was diagnosed with Alzheimer's about 11 years ago. And back then she felt "so hopeless."
So she and her husband Seth Rogen decided to turn something terrifying, and incurable, into a vehicle for change. In 2012, they founded Hilarity for Charity, an organization that raises money for Alzheimer's research and supports families dealing with the disease. To date, they've raised more than $7 million.
"It's not something we would ever thought we would do early on in our relationship. I feel so unbelievably lucky that we get to do this. I don't feel alone in my journey," said Miller Rogen.
Concludes her husband: "As usual, my wife said it better than I ever could."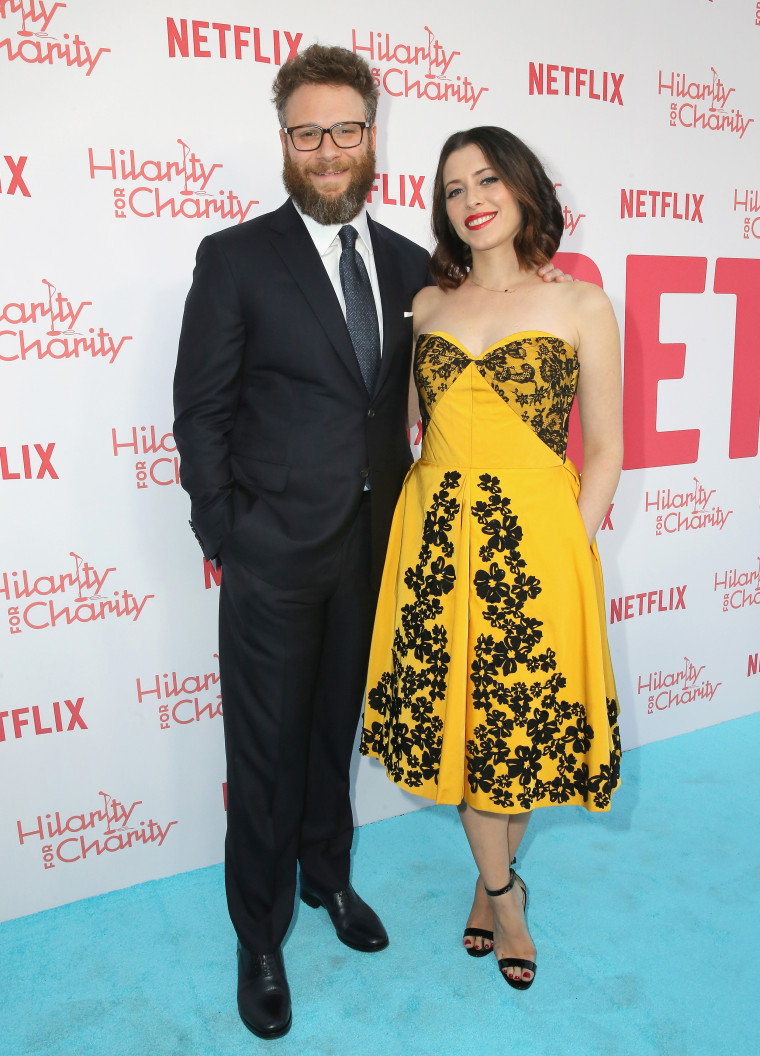 Their sixth annual fundraising variety show streams on Netflix on April 6, and features comedy all-stars like Sacha Baron Cohen, Tiffany Haddish and James Corden. It even has a cameo from Rogen's beloved spaniel, Zelda, who is front and center on his social media accounts.
"She has a reduced role than what she originally had ... I was going to make her part of one of the live sketches but I chickened out because Zelda getting up and running off the set was the last thing I wanted," he said.
All laughs aside, the issue hits very close to home for the Rogens. Lauren's mom is now in the "very advanced stages" and relies on a team of caregivers and Lauren's dad to take care of her.
"We make the best of a terrible situation. Where there was no hope five years ago, I have so much more hope now," she said. "I have looked at my risk factors. What can I do now that will help me tomorrow? I have taken the steps to understand my genes and my personal risks. I am taking supplements. Eating certain things that can speak to my own genes. I pay attention to diet and exercise — although I love food, so that's hard."
In February 2014, Rogen testified before Congress to address the lack of funding for Alzheimer's treatment and the "shame and stigma" associated with the disease. He hopes that ultimately, speaking out will change the way we view Alzheimer's, from the top down, and attract some brilliant minds towards researching the disease.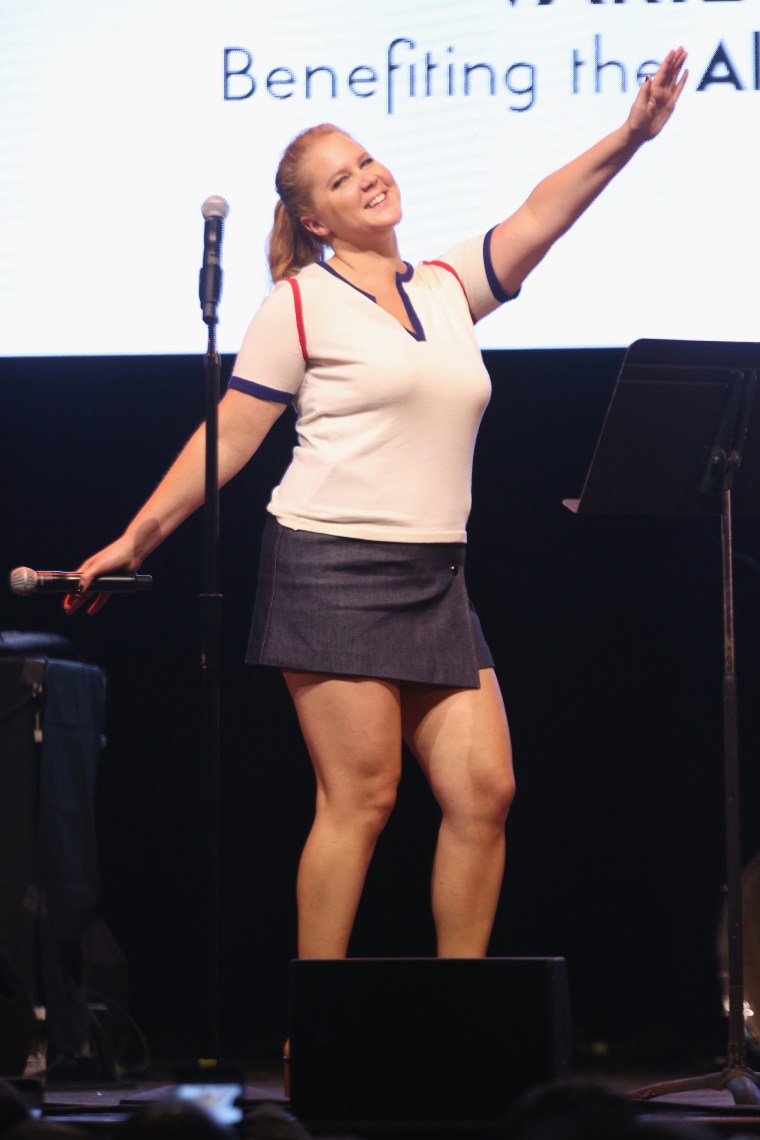 "When we were in D.C. talking to Congress about it, one of the most upsetting things I remember is that it's so underfunded by the government and it's not an exciting field for young doctors to enter. I hope maybe some young person deciding what field they want to go into may watch our event and be inspired. I want to inspire young people," he said.