Helping others helps keep Marjorie Haber young.
Gray haired and sprightly, the 81-year-old has for almost 11 years been a "Senior Companion," ferrying older people in rural Eastern Montana to the grocery store, to the doctor, and to the Senior Center for group lunches.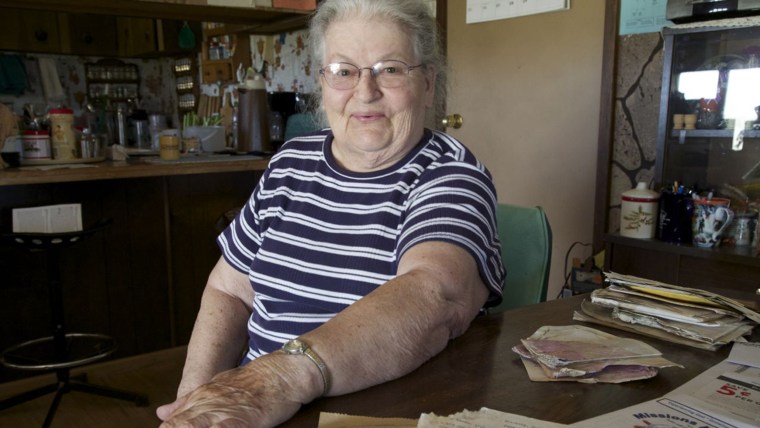 "It's a win-win for both sides," said Haber. "They get somebody to see 'em twice a week — and I get somebody to go see."
For this, Haber receives a $2.65 an hour, plus mileage, from the non-profit Action for Eastern Montana, which offers those over 55, and with certain income qualifications, the stipend in order help seniors cover the costs of helping other seniors in the community. Across 12 Eastern Montana counties and one reservation, there are 42 volunteers who keep company with 235 clients, nearly half of whom are over 85.
The program started in 2000 with a grant from the federal Corporation for National and Community Service. Nationwide, about 14,000 Senior Companions serve 46,750 older adults, who receive the help for free.
If predictions stay true, about one in five Americans will be over 65 by 2030. That means more seniors in need, but also more to lend a hand, said Dr. Erwin Tan, director of Senior Corps, of which the Companion program is part.
"We have this growing natural resource," said Tan. "I think people have so much to give back."
Eastern Montana's 42 volunteers play a particularly crucial role. This flat, extremely rural country has virtually no in-home health care or assisted living, yet in many of its counties, including McCone, where Haber works, about one in four residents are already over 65.
Senior Companions have become crucial to keeping the aging in their homes, said Karen O'Dell, who runs the program at Action For Eastern Montana.
"It's very difficult especially in our smaller rural communities for people to get around," said O'Dell. "Without their companions help, they would be in a nursing home."
The system is a team effort. Volunteer station supervisors in each county keep an eye out for seniors at risk--older men who recently stopped driving, or widows alone out on the ranch. They match them with Companions who not only help with errands, but also provide companionship that can stave off loneliness and isolation, which studies have shown can create serious health risks to the elderly.
Moreover, Companions often provide a break to full-time caregivers, allowing spouses and children trying to keep their families at home a chance to take care of themselves.
As the cost of health care soars, this program touches the state's bottom line. To serve a client each year in Eastern Montana runs about $2,300, as opposed to some $72,000 per year for a nursing home, which is often paid for by Medicaid.
O'Dell believes in the program, so when her modest budget — $241,502 from the grant and local generosity —was cut during sequestration, the pinch felt personal. To stop providing services to a few clients that lived in particularly remote areas "was devastating," she said, because she knew that there was likely no one to pick up the slack. "It isn't that they have the least options, they have no options."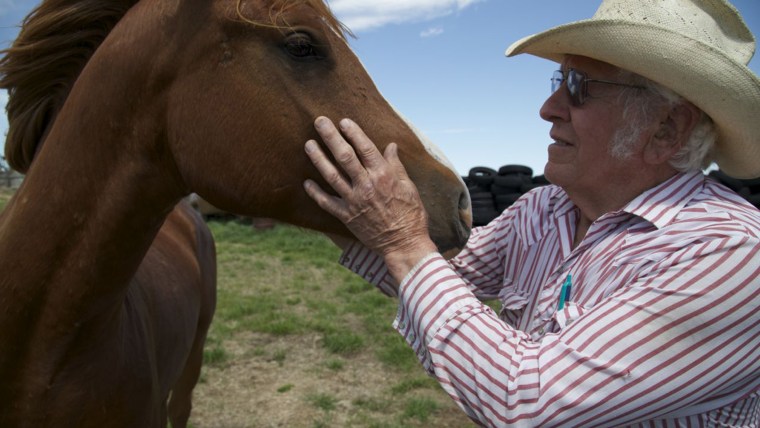 Haber knows that reality. She's not sure what she and her husband Don would do, 20 miles out of town down a dirt road, if something were to slow them up. But while she can still get behind the wheel, she's focusing on others.
On Tuesdays and Fridays she "hauls" her clients to midday dinner at the Senior Center in Circle, Mont, a 600-person town that is the largest in McCone County. The stipend covers those two trips, "our budget just can't stand more," she said. But it also keeps her social, chatting with people and dinner and playing bingo after the plates have cleared.
Montana deals in harsh winters, and Haber's eyes are starting to dim. But as long as she can, she'll keep chugging. Even as the birthdays roll by, and she discovers her clients are younger than she, Haber has yet to really feel old.
"People aren't the age that they look like," she said. "Our spirit is way younger."
She's not afraid of aging, she said, "I'm ready to go anytime Lord wants to call me." But since she's still ticking, "He must have something else for me to do."
This article is part of a series supported by the Dennis A. Hunt Fund for Health Journalism, a project of California Endowment Health Journalism Fellowships at the USC Annenberg School of Journalism.