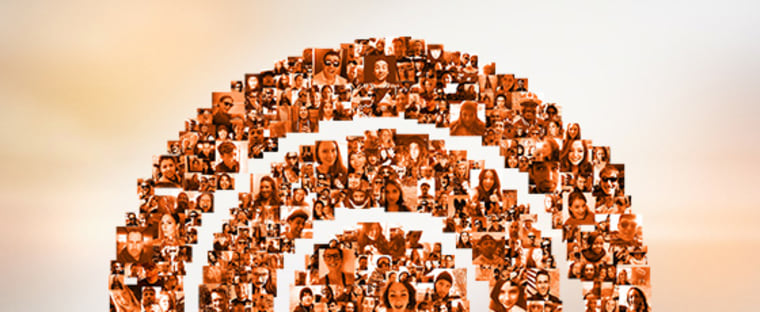 Beauty can be found at any age! TODAY is exploring how we feel about our appearance and the powerful influences of social media and celebrities with "Love Your Selfie," a week-long series that kicked off on Saturday, Feb. 22.
We want your to share favorite selfies, which may be featured on air or at TODAY.com. Share your selfies using #LoveYourSelfie on Facebook, Twitter or Instagram, or submit using the "add photos" button.

See your photo galleries here:
#LoveYourSelfie gallery: Your photos celebrating confidence, smiles

TODAY anchors (and you) dare to bare on No Makeup Monday

Terms and conditions: By submitting photos, clicking the "I Agree" button, you agree that NBCUniversal Media, LLC and its affiliates and agents (NBC) may, but are not obligated to, use the submission on-air, on NBCNews.com/TODAY.com or on social networks. Further, you warrant that (1) you are 18 years of age or older, (2) you have the sole and exclusive right to grant such rights to NBC (3) NBC's use will not infringe on any rights of third parties, including, without limitation, copyright, trademark, privacy or publicity, or create claims for defamation, false light, idea misappropriation, intentional or negligent infliction of emotional distress, or breach of contract. I agree to the terms of NBCNews.com/TODAY.com.