Selena Gomez's retreat from the public eye in 2014 had nothing to do with addiction, she reveals in a new Billboard interview.
"I was diagnosed with lupus, and I've been through chemotherapy," the singer told the magazine, which released portions of the chat on Wednesday ahead of the new issue's publication. "That's what my break was really about. I could've had a stroke."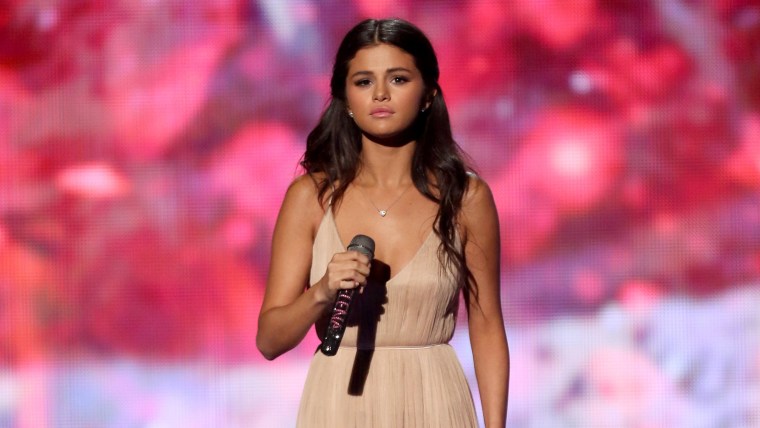 In late 2013, Gomez called off her in-progress tour and ultimately spent time at a treatment center in Arizona, her rep confirmed to Access Hollywood in Feb. 2014. The treatment center handles youth rehab of all kinds, but the assumption among many was that Gomez had been admitted for some kind of addiction help. Her rep denied it at the time.
According to the Centers for Disease Control and Prevention, lupus is an "autoimmune disease characterized by inflammation of different tissues of the body. Autoimmune diseases happen when the body's immune system attacks its own tissues."
Chemotherapy can be used to "treat severe forms of lupus," according to The Cleveland Clinic's website, and WebMD notes that there are several chemo drugs used to treat some inflammatory and autoimmune diseases.
Whatever her course of treatment, it can't have been easy for Gomez.
"I wanted so badly to say, 'You guys have no idea. I'm in chemotherapy,'" she added in the interview. "I locked myself away until I was confident and comfortable again."
She must be: She'll be the inaugural performer for TODAY's Citi Concert Series on Oct. 12, so be sure to tune in!