Singer Selena Gomez and actress Francia Raísa, the friend who donated a kidney to her, are opening up for the first time about the secret operation they underwent earlier this year and how the procedure dramatically changed the musician's life.
Over the summer, Gomez became gravely ill as a complication from lupus, the autoimmune disease that had attacked her kidneys.
"I had arthritis. My kidneys were shutting down. My mentality was just to keep going," she told TODAY's Savannah Guthrie in an exclusive NBC News interview.
Weeks away from dialysis, Gomez shared the news with Raísa, her dear friend and roommate.
"One day she came home, and she was emotional. I hadn't asked anything. I knew that she hadn't been feeling well," Raísa told Guthrie. "She couldn't open a water bottle one day and she chucked it and just started crying."
That's when Gomez revealed she needed a transplant, but that the potential wait to find a donor was extensive.
"And she goes, 'I don't know what to do. The list is seven-to-10-years long,'" said Raísa, an actress on the upcoming Freeform show, "Grown-ish." "And it just vomited out of me. I was like, 'Of course I'll get tested.'"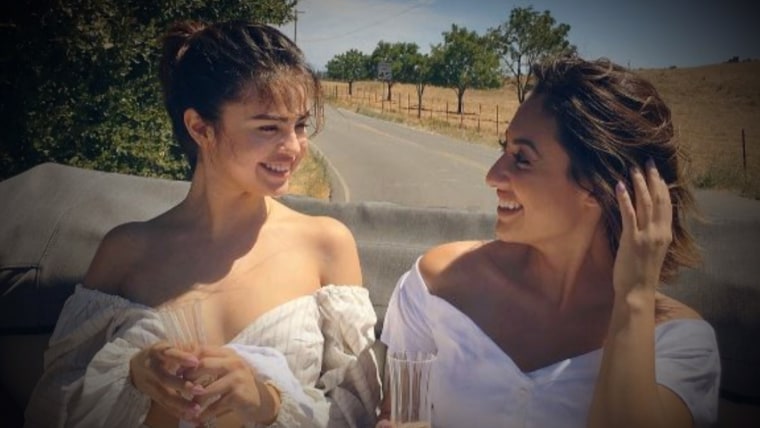 Raísa immediately got her blood and urine tested and underwent a full physical and psychological evaluation. A process that normally takes months was expedited and completed within a day.
Gomez couldn't believe that her friend would not only volunteer one of her kidneys, but that she turned out to be a match.
"She lived with me in this interesting time where my kidneys were just done. That was it and I didn't want to ask a single person in my life," she said. "The thought of asking somebody to do that was really difficult for me. And she volunteered and did it… The fact that she was a match, I mean, that's unbelievable."
Raísa admitted she did fear how the transplant would affect her own health. She was required to write a will in case she didn't pull through the procedure. And her mother also questioned the decision although "she loves Selena and so she was torn."
Raísa had her surgery first, followed by Gomez, who remembers waking up from the procedure to see her mom and stepdad. She then asked for Raísa.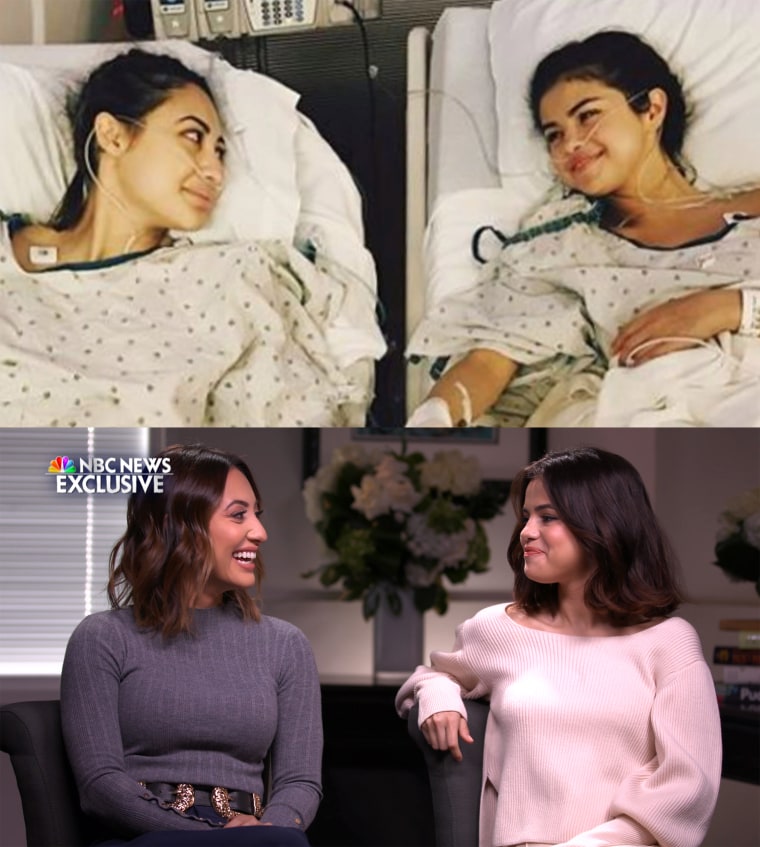 "I got to see you and tell you I love you," Gomez said. "And then I went back to my room, and I started to attempt to fall asleep."
But complications soon arose. Gomez was quickly returned to the operating room after her new kidney started turning around inside her body.
"I was freaking out. It was a six-hour surgery that they had to do on me, and the normal kidney process is actually two hours," she said. "Apparently one of the arteries had flipped. I'm very thankful that there are people who know what to do in that situation."
Both Gomez and Raísa said their faith guided them through their emotional journey, which they kept private until months later when Gomez shared news about her transplant through an Instagram post in September to her 128 million followers.
Gomez credits Raísa for saving her life.
"Because she did. That's it. I guess I got to the point where it was really kind of life or death," she said.
Gomez said the surgery has transformed her life.
"As soon as I got the kidney transplant, my arthritis went away," Gomez said. "My lupus —there's about a 3-5 percent chance it'll ever come back. My blood pressure is better. My energy, my life has been better."
The pair now hope their process will help others experiencing similar journeys.
"I just hope that this inspires people to feel good. To know that there is really good people in the world," Gomez said.
On Tuesday, during the second part of TODAY's exclusive interview with the two friends, Gomez opens up about her experience with lupus and the faith that she shares with Raísa.