Stepping on the scale is scary for anyone, but for new mom Mariah Kaitlyn Herrera that terrible feeling stole away her self-confidence and her self-love.
On Aug. 28, however, one special nurse gave the scale a whole new meaning and saved the 24-year-old from her weigh-in depression.
The general care nurse posted a small but very powerful sticky note above the scale at Herrera's doctor's office in Eugene, Oregon, that read: "This scale will only tell you the numerical value of your gravitational pull. It will not tell you how beautiful you are, how much your friends and family love you, or how amazing you are!!"
The words touched Herrera so deeply that she posted it to her Instagram account that day.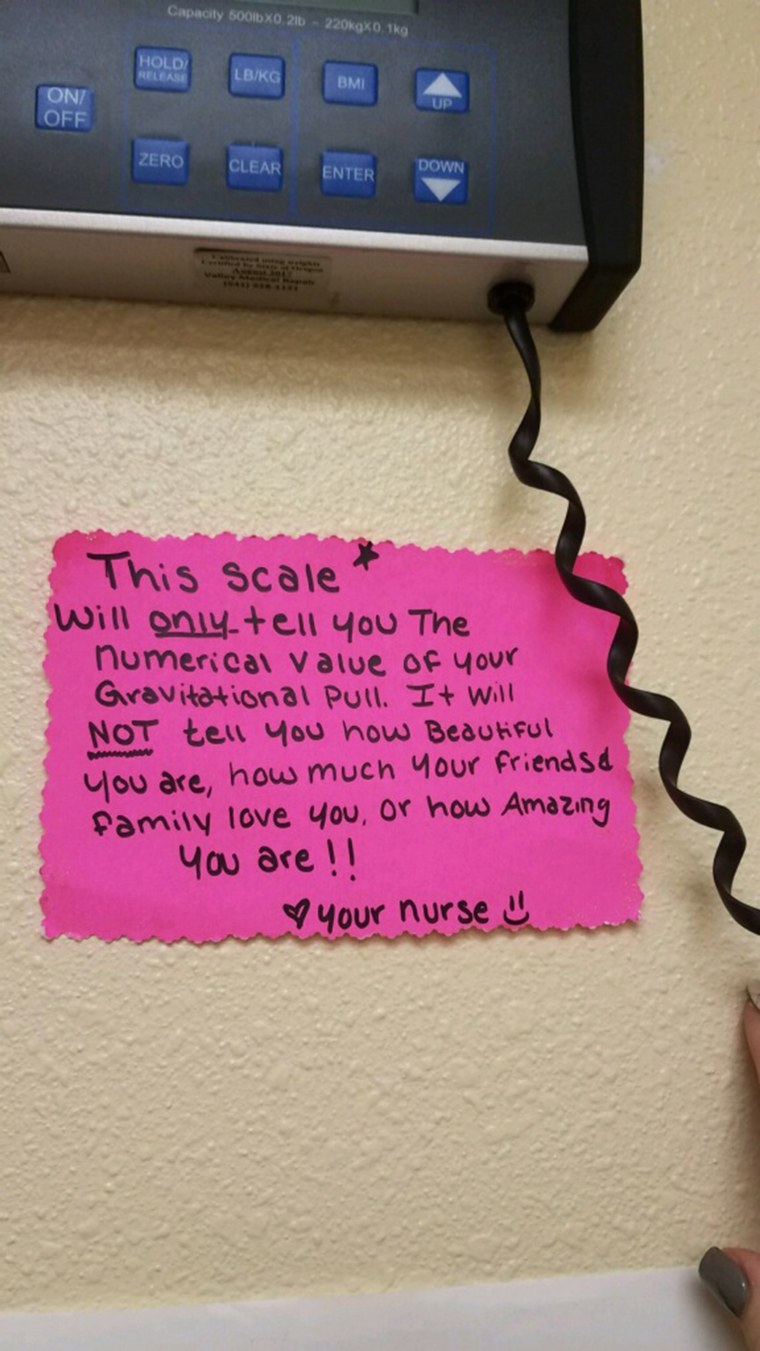 "This is the second time I've seen this in the doctor's office and I LOVE IT. SERIOUSLY these should come with every scale! Completely changes how I feel about stepping on the scale especially because I know I'm working on myself," Herrera captioned the snapshot.
According to Herrera, her 9-month pregnancy and 5-month weight loss journey since giving birth has been anything but easy.
"I had a terrible pregnancy, a complicated delivery and a 100-plus pound weight gain. I ate everything in sight when I was pregnant and it completely altered everything in my body," Herrera told TODAY.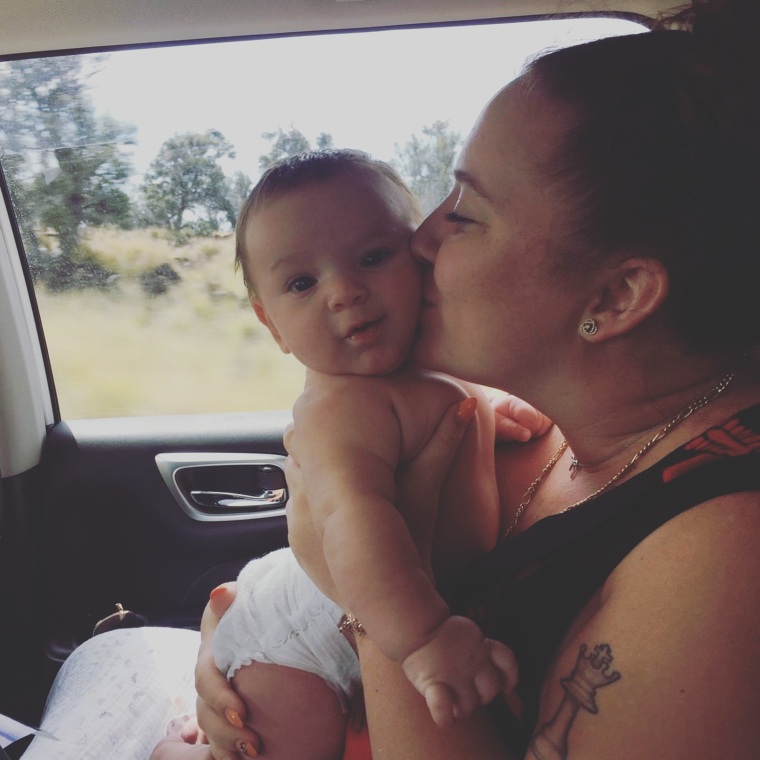 With her new body, stepping on the scale carried more emotional weight as well. "Taking my weight has always been my least favorite part about going to the doctor but since having a baby that feeling has just gotten 10 times worse," Herrera explained.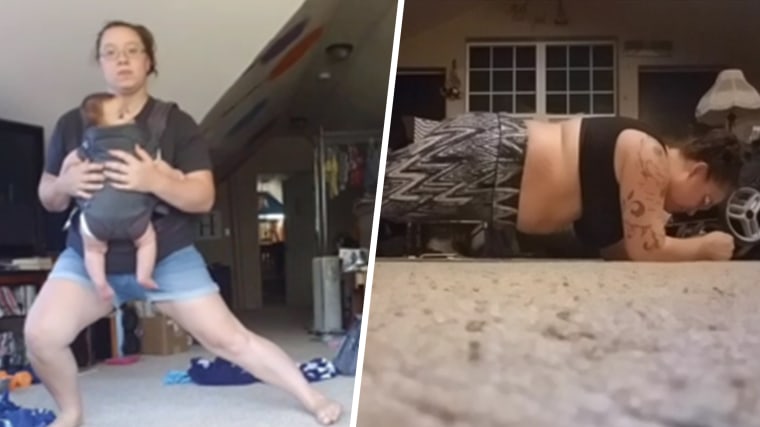 Since her March 28 delivery, Herrera's doctor prescribed anti-anxiety medication for her postpartum condition. But when Herrera visited her doctor last week for a check-up, the unexpected nurse's note gave the visit a whole new significance.
"I walked out of the office feeling confident. I felt like a completely different person," said the new mom.
The Charnelton Community Clinic nurse declined to be named. For her, the gesture seemed so obvious and insignificant that she didn't want recognition. Sadly, her small sticky note carried a truth that women and new mothers too often forget.
Just those little words, however, were enough to change Herrera's outlook: "It made me feel like the number doesn't mean anything. It changed the way I was thinking."