Hugh Jackman is once again pleading with fans to protect their skin with sunscreen following the removal of another cancer growth from the actor's face.
The "X-Men: Apocalypse" star took to Twitter on Monday to share a selfie that finds him wearing a tell-tale bandage on the tip of his nose.
"Another basal cell carcinoma," the actor explained. "Thanks to frequent checks & amazing doctors, all's well. Looks worse w the dressing on then off!"
Jackman, 48, then added a familiar message: "WEARSUNSCREEN."
RELATED: See Hugh Jackman's plea to fans after removal of cancerous growth
Over the years, the Tony and Emmy winner hasurged fans to protect their skin each time he's undergone a surgery to remove one of the lesions — the most common form of skin cancer — that recur on his nose.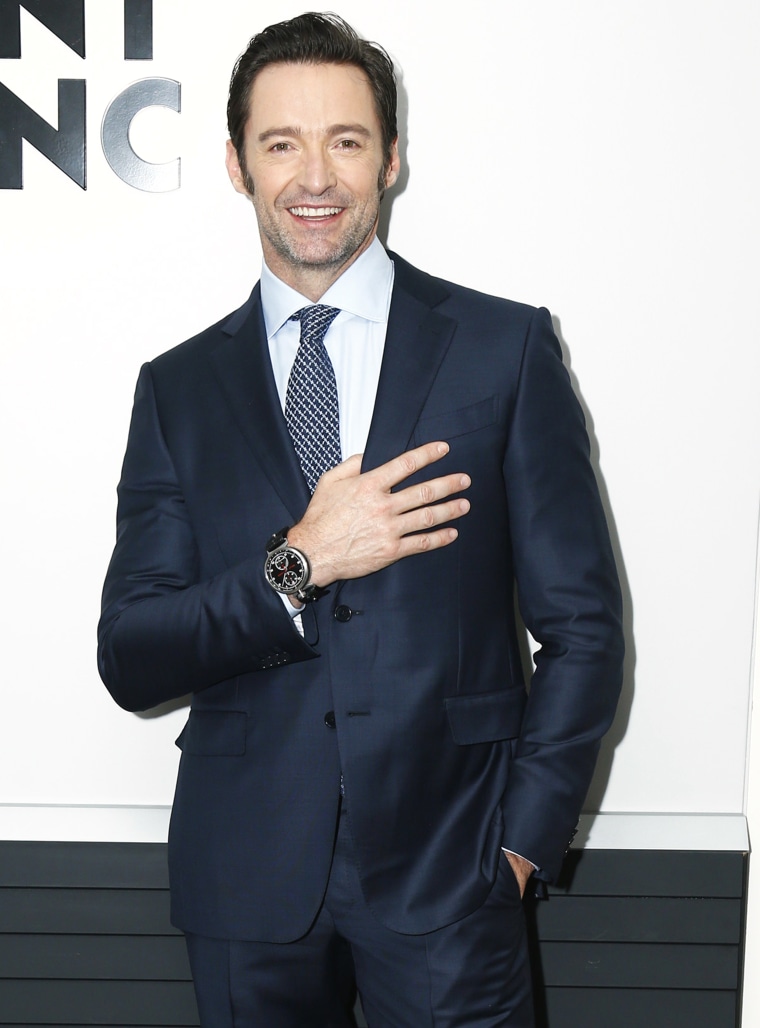 The actor noticed his first suspicious growth while filming "X-Men: Days of Future Past."
"I was shooting the movie, and I had a bit of blood one morning, and I thought I'd scratched myself in a fight," he told TODAY in 2013.
For several weeks, he assumed when his nose was bloodied again that he'd scratched off the scab. But then, his makeup artist noticed the growth, and his wife, Deborra-Lee Furness, stepped in.
"She hounded me to get it checked," said the actor.
RELATED: Hugh Jackman opens up about skin cancer: 'I thought I'd scratched myself in a fight'
The Mayo Clinic says a basal cell carcinoma "appears as a waxy bump" and they tend to occur on skin that is "often exposed to the sun, such as your face and neck." The lesions often recur in the same spot.
Though the lesions can be treated if detected early enough, the clinic issues the same advice Jackman urges fans to follow in his PSAs: Wear sunscreen, and, like the star himself does, get regular checkups if you've experienced a basal cell carcinoma in the past.