Learning that your partner has a brain tumor is devastating for anybody. But if you have a child with that person, there is a particular kind of dread involved. A mom or dad may be wondering, "If the worse-case scenario happens, how will my child grow up without their other parent?"
This is what Scott Baio was thinking when he learned that his wife, Renee, had been diagnosed with meningioma brain tumors last summer. The couple has a 7-year-old daughter together, Bailey DeLuca.
On "Entertainment Tonight," Scott, 55, and Renee, 42, talked about how they've handled the situation with little Bailey.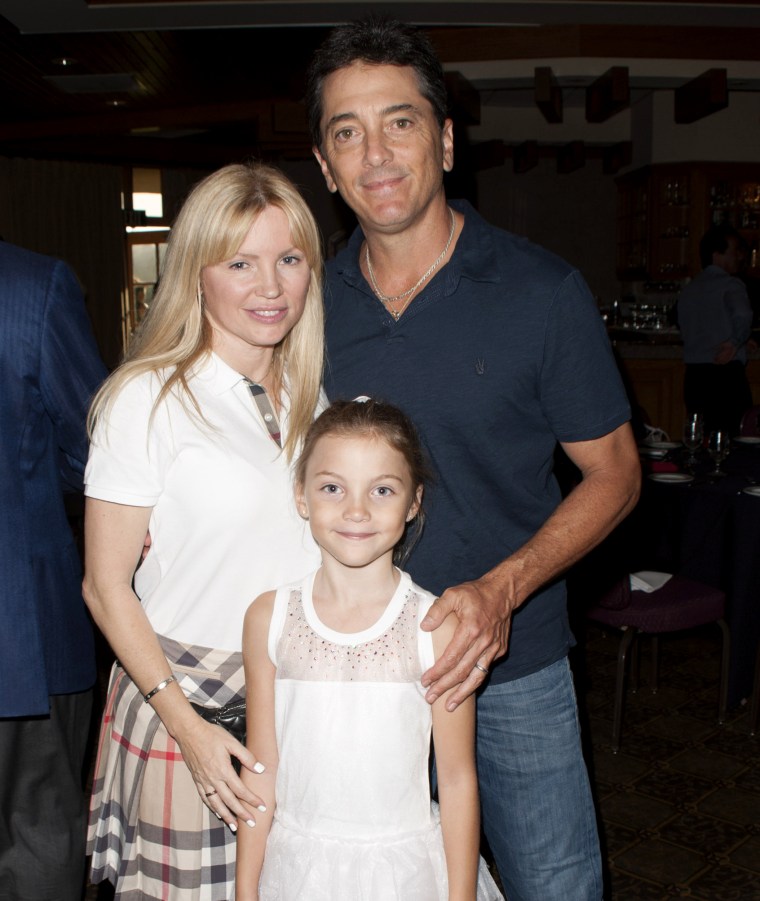 The two were in matching whites, filming the segment while at the first celebrity golf tournament for the Bailey Baio Angel Foundation, which the Baios set up when Bailey was born and misdiagnosed with a rare metabolic disorder called glutaric acidemia type 1. Bailey is fine now, but the Baios are committed to raising awareness about the importance of screening newborns for the condition.
"It's been all about our kid," Scott said. "I would have been devastated for our daughter, because she's everything to us, so that would've crushed her."
Renee described the heartbreaking moment just before she and her husband broke the news to Bailey.
"Before we told our daughter, [Scott] had put his head on my shoulder in the kitchen and he wept, and our daughter witnessed this, and she said, 'Mommy, why are you making Daddy cry? You need to apologize. You apologize for making Daddy cry,'" Renee said.
RELATED: Pregnant mom with inoperable brain tumor focuses on creating happy memories
Renee said she promptly apologized to "Daddy" for making him cry.
"You just got to be strong," she stated.
Scott credits Renee for helping keep him strong during these rough times, while Renee referred to her deep faith.
"I will tell you my faith in God is greater than the fear of the unknown," said Renee.
Scott applauded his wife's rock-solid faith back in June, when he shared the scary health news with his fans on Facebook.
RELATED: Widower reflects on wife's sacrifice to skip cancer treatment to save their baby
This is not the family's first time coping with devastating diagnoses. Five years ago, she faced the early stages of breast cancer. Fortunately, her three lumpectomies were successful.
Renee's current health situation is less clear. Meningioma brain tumors are typically benign, but the mere growth of them can cause severe problems, which can be fatal.