It might be time to throw out all the old anatomy textbooks — they're going to need an update.
Scientists recently discovered what they believe is a new organ in the body.
And that's not all. Researchers also suggested that the newly discovered organ, called the interstitium, might be the largest organ in the body.
That's right: The skin, long touted as the body's largest organ in middle-school science classes across the country, would lose its No. 1 status.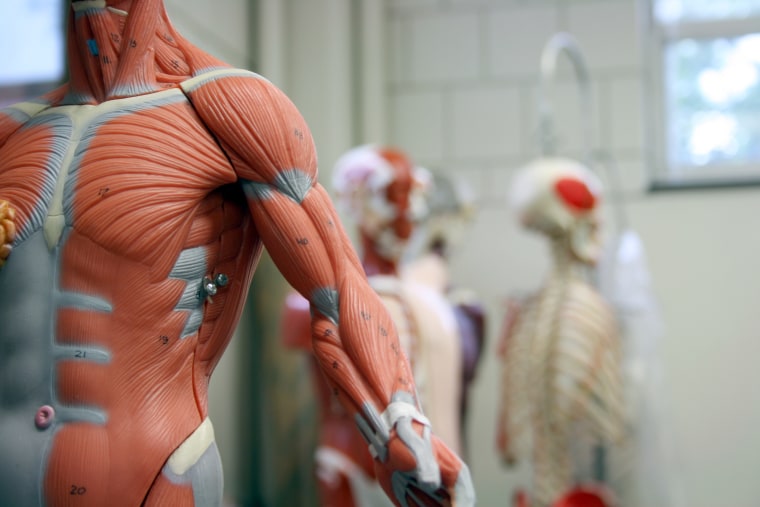 In a study published Tuesday in Scientific Reports, researchers explain that the interstitium is space beneath the skin that contains fluid-filled structures, which may act as a "shock absorber" to keep other organs safe. And it's everywhere ... beneath the skin across the body, surrounding internal organs, even wrapped around veins and arteries.
But how could something so massive go unnoticed for so long? As The Daily Beast explained, the interstitium isn't actually new to doctors — it's just that they previously thought it was simply dense connective tissue. That's because the tiny fluid structures were drained and compacted when the tissues were made into slides, so scientists never saw them — until now.
The interstitium would be the body's 80th organ.
This isn't the first time reports of a new organ have shaken up the science community: In January 2017, scientists published their report about the mesentery, which connects the abdomen to the intestines, CNBC reported.
This latest news could have a huge impact on modern medicine, perhaps helping explain the spread of cancer cells.
Also, it's just pretty cool to know that even in 2018, there are still medical mysteries to be solved.