Germs are not welcome in the O'Neill household, as are most visitors. The entire family — mom, dad and their two children — are in self-imposed isolation in their South Carolina house and for good reason: A little girl's future is on the line.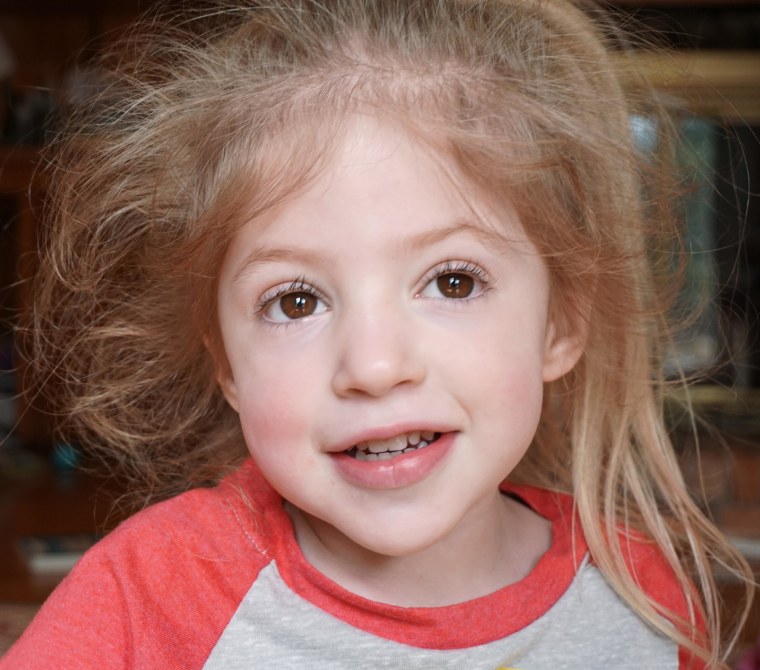 Five-year-old Eliza O'Neill, the youngest in the clan, has Sanfilippo syndrome, a rare disorder that affects the brain and progressively robs children of language and understanding. Most victims eventually become immobile and don't live beyond their teens. Eliza has type A, the most severe form of the disease.
Read more: #SavingEliza: Parents use viral video to try to save girl's life
Desperate to save her life, Eliza's parents decided seclusion may give her the best chance to take part in a clinical trial that might help.
"It's hard to think about what she's going through, it just seems so wrong. It literally breaks my wife's and my heart every day. But we know we have to keep motivated and positive," Glenn O'Neill told TODAY from the family's home in Columbia.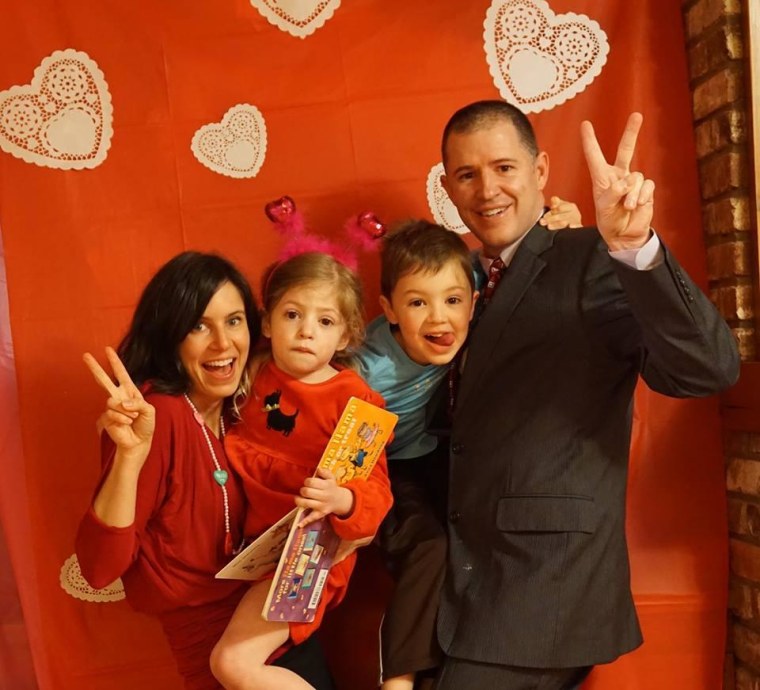 So when Valentine's Day came along and Eliza's classmates at preschool got to go to a special celebration, the family dressed up, decorated the house and held a daddy-daughter dance for Eliza at home.
"She gets that we had a dance for her, she understands that some. I don't know if next year she'll understand," her dad said.
It's been nine months since Eliza's parents decided to isolate the family from other people — a personal choice, not one that was prescribed by doctors, though they understand the move, said Cara O'Neill, Eliza's mom.
Simple illnesses that children pick up at school can accelerate Sanfilippo symptoms, the O'Neills heard from other families, so they wanted to keep Eliza away from germs. With all the news about the flu, the enterovirus and the measles outbreak, they're glad they took that step.
Then, there's the experimental gene therapy the O'Neills hope will offer a cure for Sanfilippo. After finding out researchers couldn't get adequate funding for tests, the family raised more than $1.8 million for clinical trials in children through the "Saving Eliza" campaign, though they have no guarantee their daughter will be able to take part.
Read more: 'Saving Eliza' gets final push for medical trial
When ready, the therapy will be delivered by a harmless virus called AAV9. If a child were to build up immunity to that virus, the medicine wouldn't work, Eliza's parents said. They figured limiting her exposure to other people would reduce that risk and boost her chances into getting into the clinical trial.
There's no timeline right now for when that might happen because there have been "challenges" in the drug manufacturing process, Eliza's mom noted.
"We're waiting anxiously," Cara said. "It's just very difficult as parents to see those challenges play out when a child's brain and life depend on it."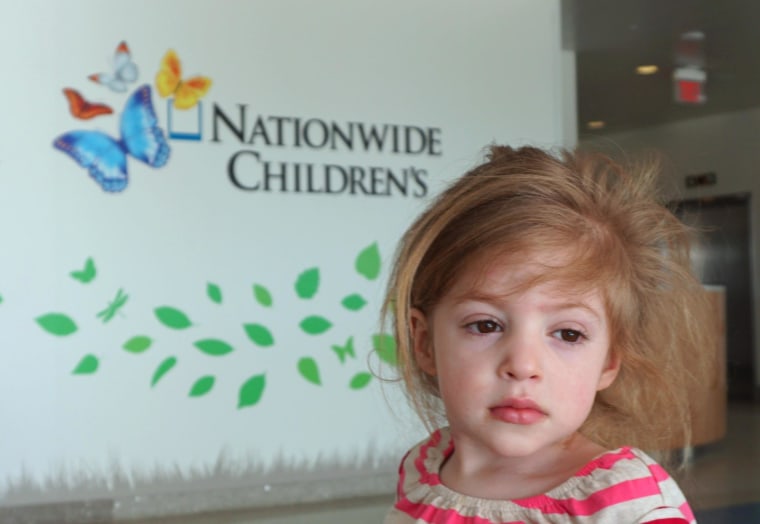 For now, Eliza's parents are grateful she is holding her own: While other kids with Sanfilippo type A are no longer talking at her age, she is still chatting and communicating. She sleeps well and has great eye contact.
Still, the disease has taken its course, her parents said. There are some subtle changes in the quality of Eliza's speech and some of the things she says aren't in the proper context.
Meanwhile, the self-imposed isolation has been hard on the family. The goal is to avoid coming in direct contact with people or anything they have touched, so Cara quit her job, while Glenn works from home. Eliza and her 8-year-old brother Beckham do their school work via a home-bound program. Groceries arrive with the help of Eliza's grandmother, who doesn't come into the house.
To keep busy, the O'Neills get creative: They dance, play games, Skype with friends, and let the kids draw on the walls.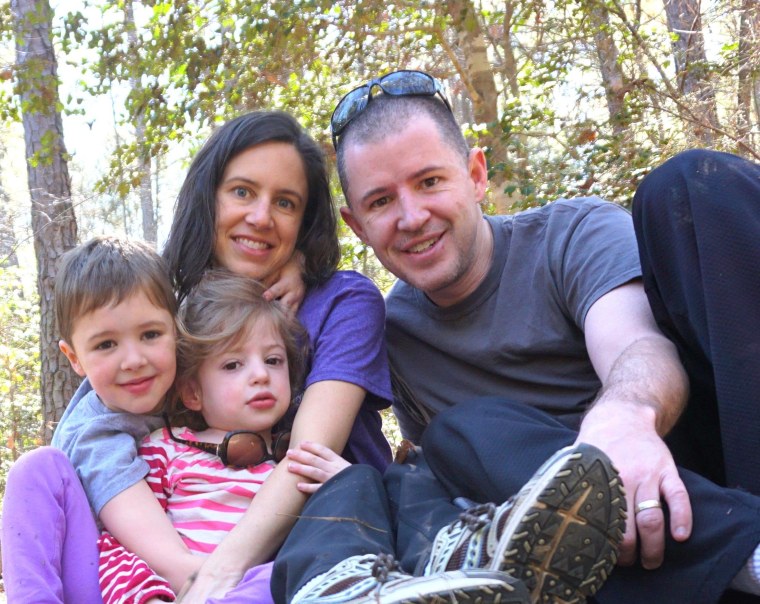 The family does leave the house to go for walks and bike rides, but sticks to isolated fields or beaches. Since they don't know when the clinical trials might start, the length of their seclusion is up in the air, too.
"If there were five other options on the table, we probably wouldn't be doing this but this is the only thing we see," Glenn said. "We're very hopeful. We're determined."
The family continues to raise awareness and funding for Sanfilippo research through their non-profit foundation, CureSFF.org.