/ Source: TODAY contributor
Sometimes a lot is simply not enough. This has been my guiding principle as I unhesitatingly embrace a more-is-better philosophy about the beauty products that make their way into my bathroom cabinet.
I not only insist upon soaps and lotions — and shampoo and toothpaste and lip balm, for that matter — that are made with safe, naturally derived ingredients (organic, when possible), but I've increased my list of demands and now only want to give my dollars to personal care companies that are giving back in other ways. These multitasking do-gooders have managed to create quality products housed in environmentally conscious packaging while also giving to extremely worthy causes.
The feel-good factor on these items is sky-high. Check out some of my favorites:
I am continually amazed at how much one lipstick can accomplish. CARGO's really gone the extra do-good mile with these light, glossy lip tints. The product itself is made from luscious ingredients like mango seed oil and meadowfoam seed oil, and the packaging is just as righteous. Made of biodegradable corn, these tubes won't be clogging landfills, and the outer packaging is made from flower paper that will produce actual buds if planted and watered.
Best of all, CARGO donates $2 from the sale of every lipstick to St. Jude Children's Research Hospital. Don't miss the other items in the PlantLove line — eyeliner, eye shadow, bronzer, blush and more.

Like kids tugging on a pail in a sandbox, my husband and I have argued more than once about who rightfully owns our household's sole tube of Eco-Sensual balm. I swear it's me — the natural-beauty junkie and chapped-lip obsessive — he's convinced it's his, that he used it when he was an L.A. surfer and pocketed it on his journey to New York.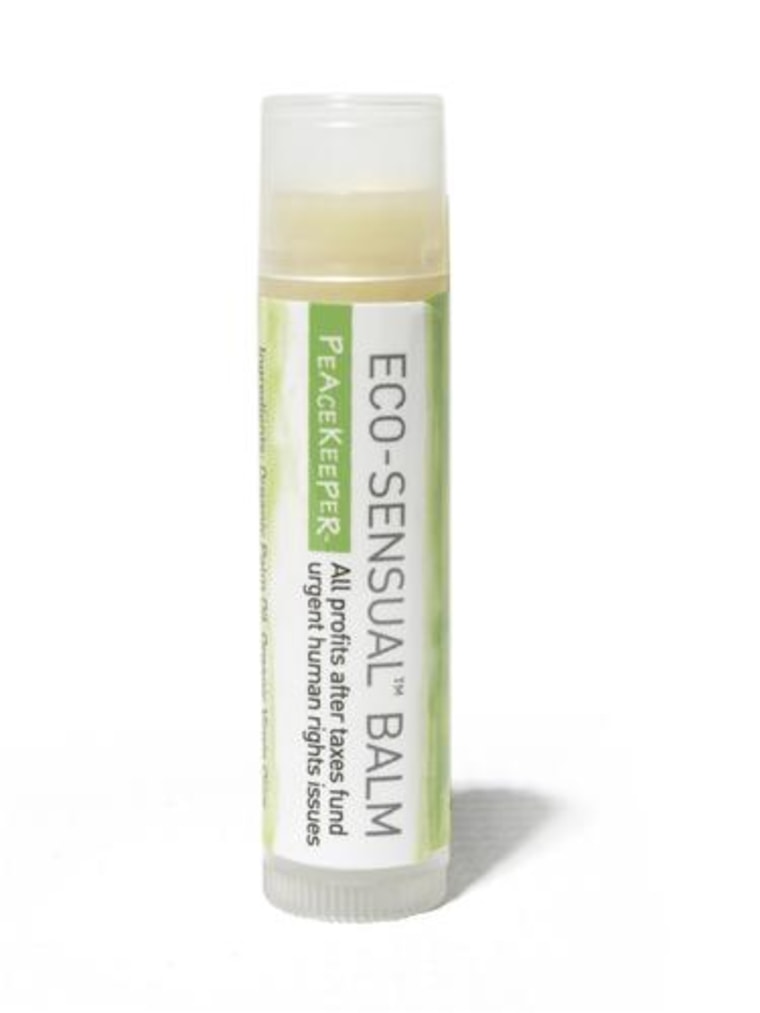 Either way, this stuff is worth fighting over. Packed with a collection of organic oils (palm, virgin olive, jojoba, coconut) and lightly flavored with spearmint and rosemary, it slides on smooth and protects for hours. And PeaceKeeper donates all (all!) of its after-tax profits to women's health and human rights issues, funding organizations like womenslaw.org and Project HOPE International.
Any type of red, irritated skin — diaper rash, razor burn, etc. — will benefit from a swipe of this no-frills potion infused with apricot kernel oil, grapefruit seed extract and shea butter. According to Skincando founder Sara Damelio, our troops in Iraq are particularly fond of the balm, which helps to soothe sand-flea bites and sunburn. Damelio donates $1 from each sale to Fisher House, which supports American military families and has organized Operation Sand Flea, a donation program that aims to send 5,000 jars to troops in Iraq and Afghanistan by July 4, 2009. Visit www.skincando.com to send a jar to a soldier in need.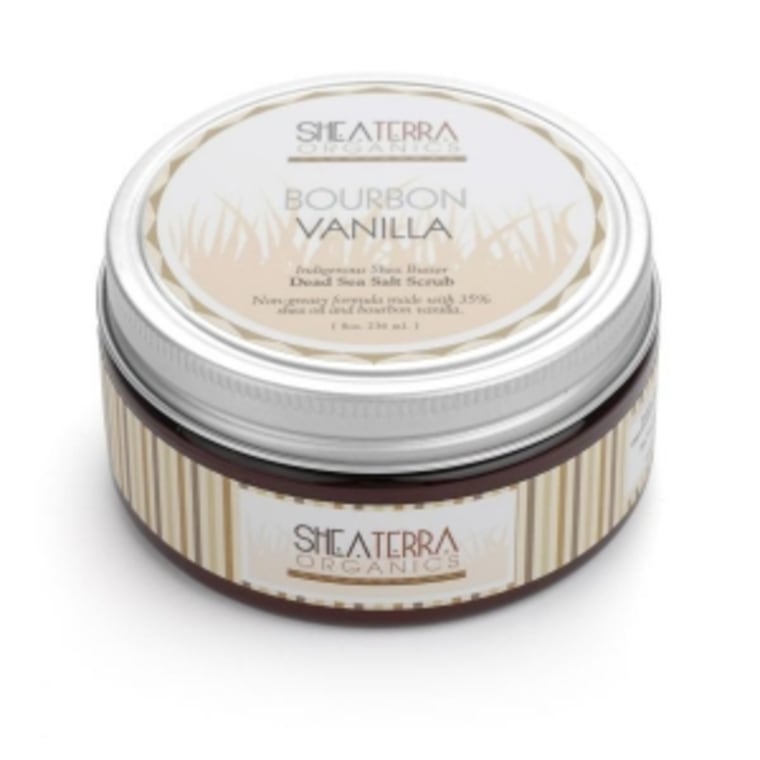 Normally, I'm not a fan of vanilla in my bath products. I don't appreciate smelling like a cookie or an ice-cream sundae. But Shea Terra has worked some sort of magic in their delectable scrub, creating a vanilla experience that's uplifting instead of saccharine and sticky.
Maybe it's the Dead Sea salt or perhaps it's the organic shea butter, but I found myself scooping up greedy handfuls of this scrub every time I stepped into the shower. Shea Terra takes many steps to ensure the long-term well-being of the Africans who work to source the ingredients used in their products. In addition to collaborating with NGOs that teach local people how to support themselves while respecting the environment in which they live, the company has created the Ethiopian Goat Project, which provides families with goats, grain and the training necessary to maintain the animals.
Marisa Belger is a writer and editor with more than 10 years of experience covering health and wellness. She was a founding editor of Lime.com, a multiplatform media company specializing in health, wellness and sustainable living. Marisa also collaborated with Josh Dorfman on "The Lazy Environmentalist" (Stewart, Tabori, and Chang), a comprehensive guide to easy, stylish green living.
Please note: Neither Marisa Belger nor TODAYshow.com has been compensated by the manufacturers or their representatives for her comments or selection of products reviewed in this column.