Comedian Sarah Silverman opened up about living with depression and crippling panic attacks in a new essay, saying the first sign of trouble came when she was just 13 years old.
"I was walking off a bus from a school camping trip," Silverman told Glamour. "The trip had been miserable: I was, sadly, a bed wetter, and I had Pampers hidden in my sleeping bag — a gigantic and shameful secret to carry."
Depression struck "as fast as the sun going behind a cloud," she said, and Silverman, as a young girl, began having panic attacks.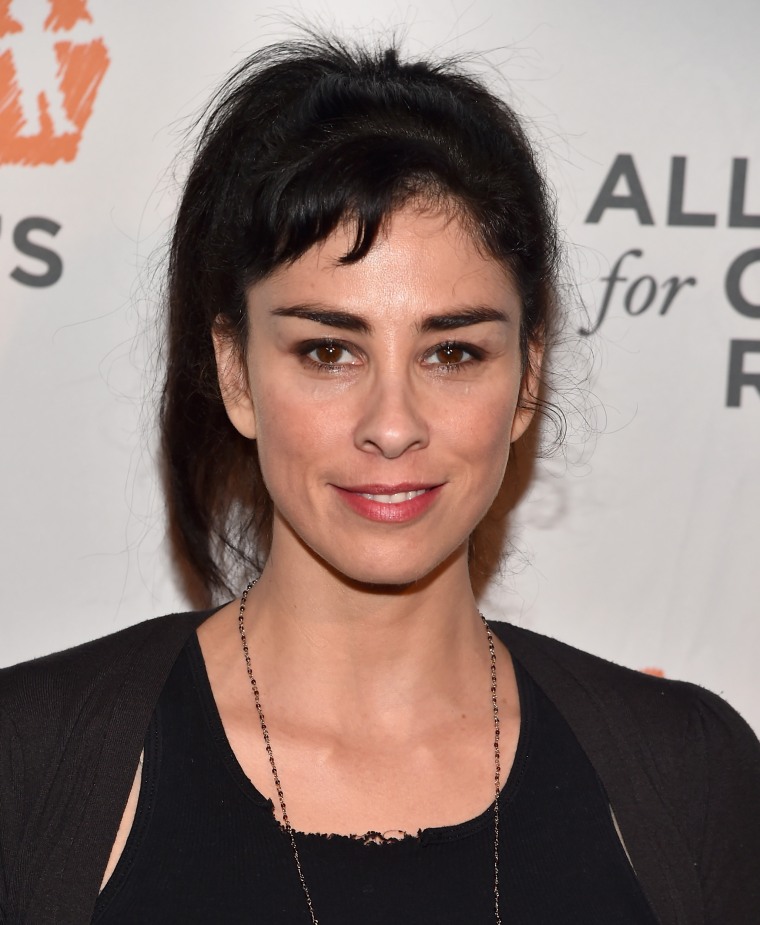 "People use 'panic attack' very casually out here in Los Angeles, but I don't think most of them really know what it is," she said. "Every breath is labored. You are dying. You are going to die. It's terrifying."
Silverman, 44, wrote about seeing several therapists, including one who hanged himself, and her history with medication, revealing that at one point she was taking 16 Xanax pills per day. While she's learned to manage her disorder, she still takes a small dose of Zoloft and goes to therapy, she said.
RELATED: Sarah Silverman mourns loss of her mother with emotional tribute
That's not to say the battle is over: "And I still have downward spirals, days when I have to drag myself on stage to do stand-up or I'm just tweeting Morrissey lyrics from my bed," Silverman said.
Silverman, whose mother died in August, also revealed how difficult it was to make her new movie, "I Smile Back," out on October 23, a film about a woman who, like the comedian herself, struggles with depression.
"After we wrapped and I'd finally shed the heaviness of it, I was so glad I made this movie," she said. "It may not have been fun, but it was the next best thing: It was scary. That makes you grow. Besides, I'm not short on happiness in my life. I love having lunch with my friends. I love the belly laughs that come out of a writers' room. I love taking a hot bath on a cold day. I love listening to talk radio. I love my boyfriend, and I want to spend my life with him."