She's a successful actress and producer, but it's her happy union with billionaire businessman François-Henri Pinault that Salma Hayek considers her "biggest accomplishment."
In the July issue of Red magazine, Hayek reveals the secret to her marriage, talks motherhood and more.
"Sex is not the key to a happy marriage, but it's a side effect," the "Tale of Tales" star said. "Although not every day!"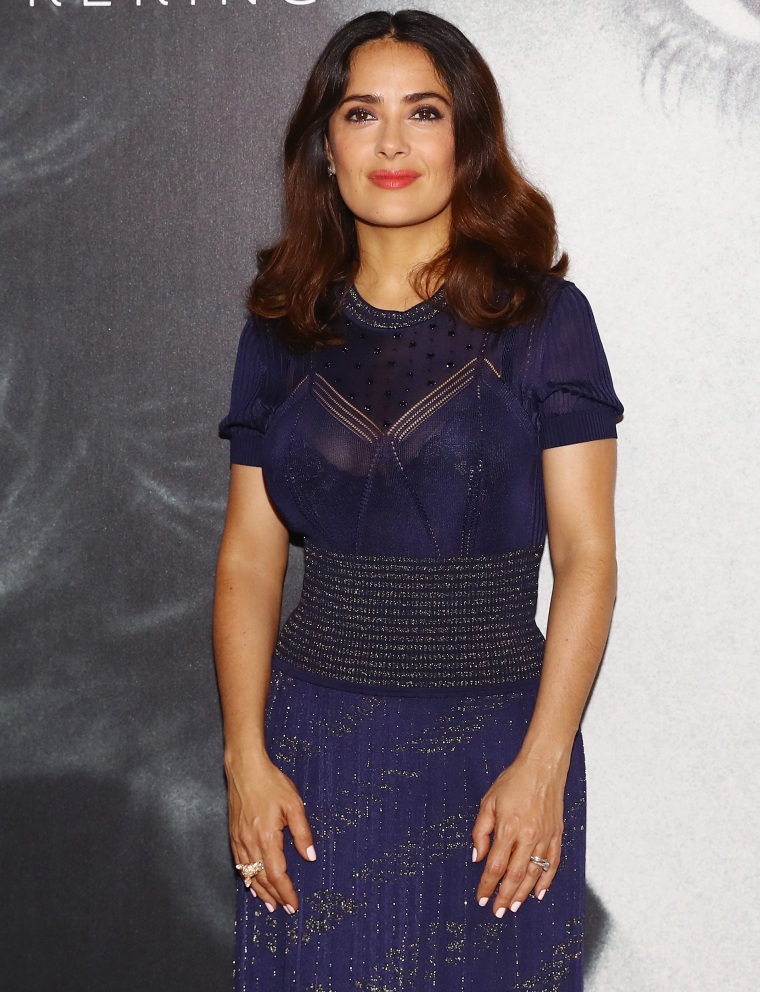 That's right! According to Hayek, you can have too much of a good thing in a marriage.
"If it's every day, it loses its charm," she said of sex. "It's so important to maintain your chemistry. You have to continue to laugh, explore, have fun with each other and have romance."
That's why she firmly believes "a good marriage, full of love, is my biggest accomplishment. Home is where my husband is."
But, of course, he's just one part of home. Pinault and Hayek also have an 8-year-old daughter together — Valentina.
RELATED: Salma Hayek's 'completely inappropriate' shirt makes for hilarious ER visit
"I had a child late in life," the 49-year-old explained. "I always wanted to have a lot of children, and I was not able to. My body, as a miracle, had one. The huge blessing I've had is that my husband has three other children. So I have four. And they are all so different."
A happy marriage, a child of her own and a loving relationship with her stepchildren — it sounds perfect. But that's not how Hayek sees it.
"Happiness cannot be perfect," she insisted. "Perfection is a mirage. If you have a vision of perfection, when you take the road to get there, if you learn in the road, then when you arrive you will see it's not perfection. Perfection can damage beauty, it can damage art, it can damage growth. Happiness cannot have this title of perfection."
So instead, she's completely, thoroughly and imperfectly happy.
Follow Ree Hines on Twitter.