Salma Hayek is looking forward to the second act of her life. Only, she wishes she didn't have to wear glasses to see it.
The star of the upcoming "The Hitman's Bodyguard" opened up to Net-A-Porter's digital magazine, The Edit, about how her life and goals are changing now that she's hit the big 5-0.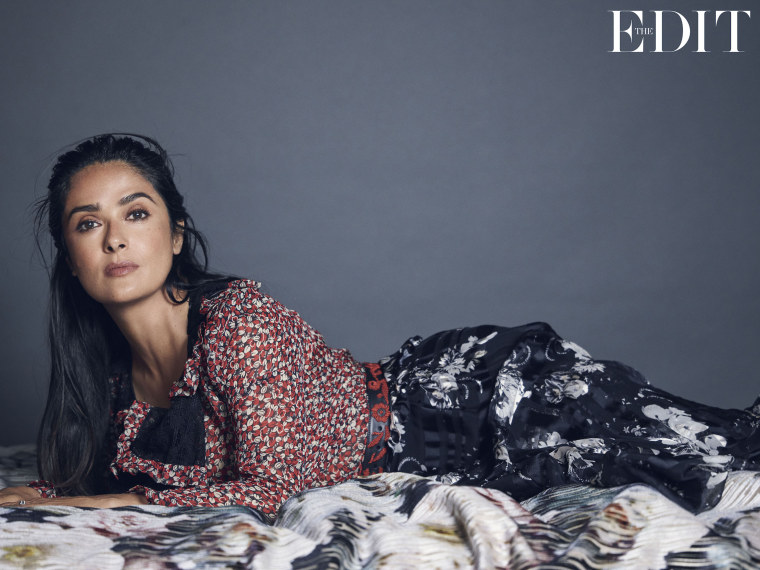 "The worst part of the aging process has been my eyes," the Mexican-born actress told the magazine. "Not the wrinkles — the eyes themselves. I'm such a visual person and (now) I cannot read without depending on glasses. … It has been really, really sad.
The eyes, for me, that's worse than the menopause."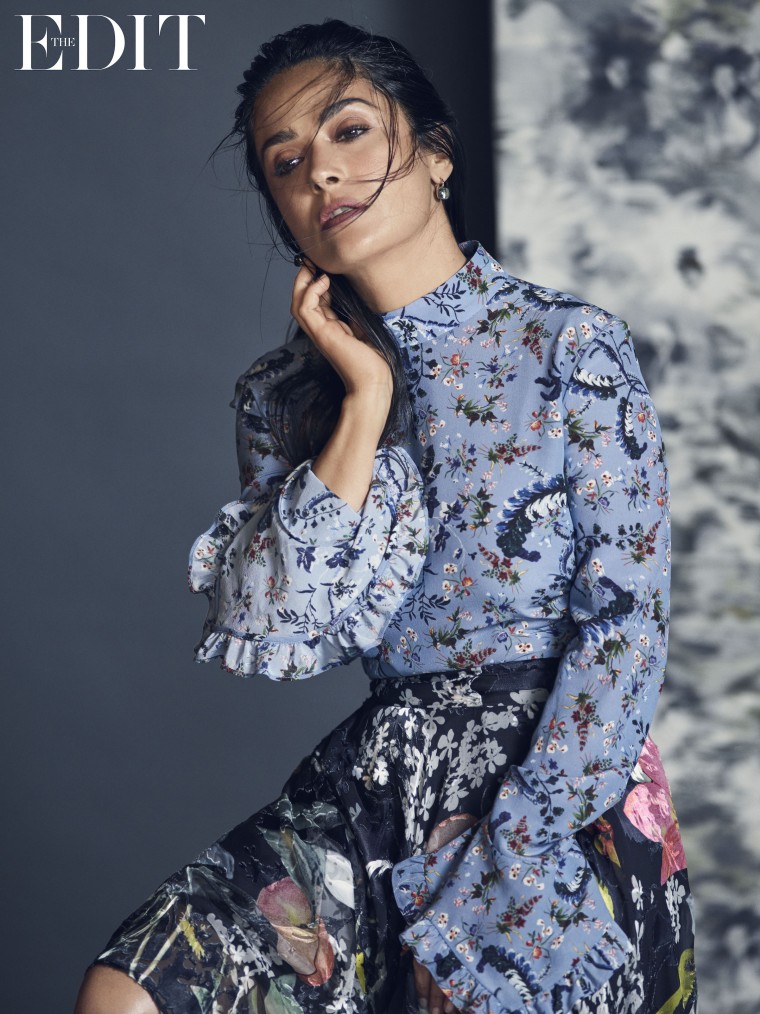 Being happily married to luxury brand tycoon François-Henri Pinault, the father of her 9-year-old daughter, Valentina, puts less pressure on her to try to fit someone else's standards of beauty, a topic she's been vocal about in recent years.
"I will sometimes say, 'I am 50 years old! Why do I have to look good? I already got my guy!,'" Hayek says. "But then, I don't want to lose the guy, either." Despite their fashion pedigrees, Hayek doesn't always see eye to eye with her husband on the subject.
Take the now-famous Naomi Campbell-inspired pink wig she was photographed sporting at the Cannes Film Festival in May.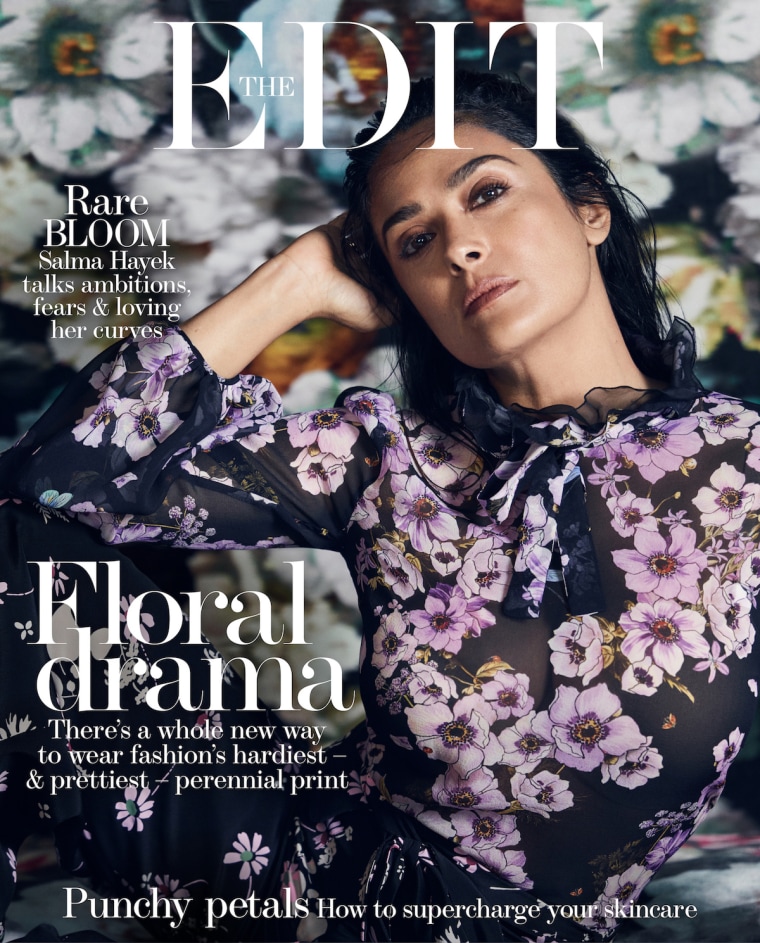 "My husband hated it; he said, 'You are crazy,'" she told The Edit. "He loves my curly hair. I say, 'I cannot go to the event with my crazy curly hair,' and he says, 'But that's who you are — you are electrical. They connect you to the power and you're electric. That's why your hair is like that.'"
But Hayek's age has given her some insight into the secret of happiness in life: "Being present and being inspired, especially by simple things," she explained.
Not that she doesn't see room to improve: "My biggest ambition now is to become an organized person. It might seem like nothing, but I'm telling you, I've been trying it for 50 years and I still can't do it."
All the organization in the world won't eliminate the bad days. And on those days, she finds that hasn't completely matured over the years. "When I'm unhappy, sometimes I become a b----," said Hayek. "Sometimes I drink a beer. It works.… I also meditate. I breathe. But first, I become a b----."