Poison control centers around the country get nearly 1,500 calls a day from panicked parents worried their child will become sick from ingesting a medication, a new study shows.
While the majority of calls involve toddlers, a surprising number of teens make medication mistakes — and are far more likely to have a serious reaction, according to the report by Safe Kids Worldwide.
"We're not advocating that parents become helicopter parents," said Kate Carr, president and CEO of Safe Kids Worldwide. "But we are interested in decreasing this kind of exposure.
"If you know your child is in the exploratory stage and climbing on top of counter tops and reaching for things they shouldn't, we suggest moving medications either behind a safety lock or into a medicine lock box," Carr said.
The vast majority of the calls — 75 percent — involved children ages 1-4, or a little over 1,100 calls a day. Of the nearly 600,000 daily calls, 4 percent were kids, 10-14, and 3 percent were 15-19.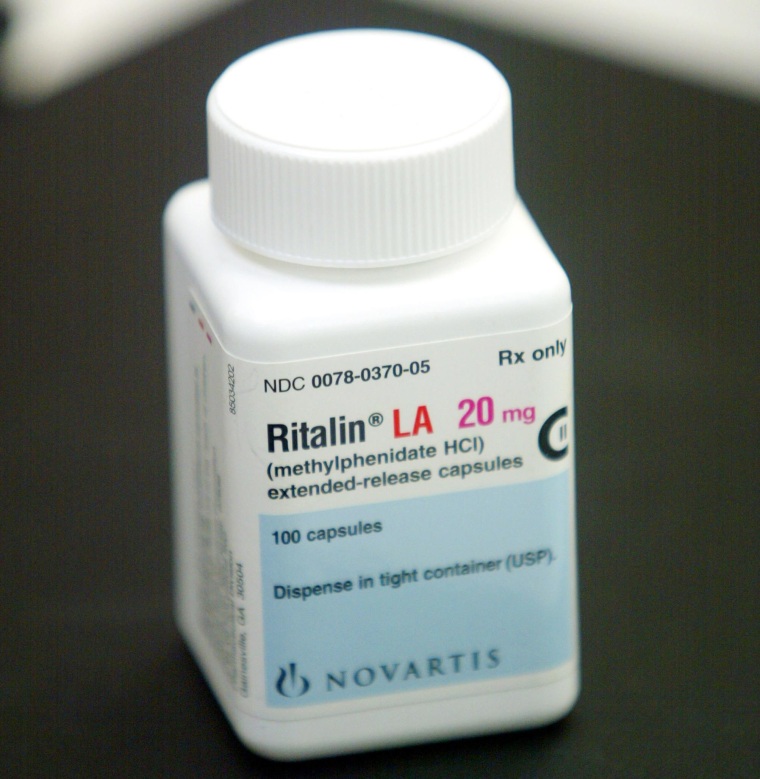 The new report analyzed data from poison centers across the country during 2013. Out of the 1.34 million calls involving children aged 19 and under, researchers determined more than 547,000 calls described instances in which kids got into medications that weren't meant for them or where kids took the wrong medicine or too much of the right one.
The top accidental ingestion risks for young children: diaper rash products, ibuprofen, multivitamins, and topical anti-fungal preparations.
For teens, medicines that ranked high for resulting serious medical issues included prescriptions for mental health conditions, such as attention deficit hyperactivity disorder, or ADHD.
The most common teen medicine mistakes:
Forgetting to take a medicine and then doubling up.
Taking two medicines with the same ingredient and taking the wrong medication.
In fact, the Safe Kids report may be one of the first to warn about risks of prescription and over-the-counter medications to teenagers, experts say.
"This is a really important report," said Andrea Gielen, a professor and director of the Johns Hopkins Center for Injury Research and Policy at the Johns Hopkins Bloomberg School of Public Health. "I was not aware there was such a big problem with teenagers."
Parents of teens who take medications on their own should have a sit-down conversation, Carr said.
"You want to make sure you have that conversation with your teen about how to take medications appropriately," she added. "Give them directions on what the medications do and how they are meant to be used. Tell them that what they are reading on the label is a set of rules not just guidelines."
While manufacturers use so-called child-proof lids, that doesn't deter most kids, Carr said. "Four out of five can open one in 10 minutes," she added.
That's something Jocelyn Sykes knows about first hand. On a visit to her mom's house, Sykes's 2-year-old son got his hands on a cough medicine bottle.
"I went to pick him up and walked into the bedroom where all his stuff was and there was a bottle of cough syrup open and empty," said Sykes, now 52, and living in Harrisburg, Pennsylvania. "I asked did you drink all of this."
When her son said yes, the frightened mom rushed him to the emergency room where doctors monitored him until they were sure he was OK.
One of the more common places for little kids to get into medications is at a relative's house. A 2013 Safe Kids study revealed that in 43 percent of emergency department visits resulting from young children getting into medicine, the medicine belonged to a grandparent, aunt or uncle.
Though a smaller percentage of teens got into trouble with medicines, when they did, the consequences were more likely to be dangerous, such as seizures, disorientation or vertigo.
Too much of certain allergy medications can lead to feelings of restlessness or nervousness, nausea, vomiting and stomach pain, Carr said.
Over-the-counter medicine overdoses accounted for some 10,000 ER visits per year among teens, Carr noted.
While the number parents calling in for teens who got into trouble with medications stayed relatively level from 2009 to 2013, the number phoning for children 5 and under declined by nearly 12 percent. It's unclear whether the drop in calls is because parents are more carefully monitoring their children or because they're using the Internet rather than calling poison centers.
Medications need to be kept in a place that can be locked or latched, Gielen said.
"It's not sufficient to put them up high," said Gielen. "Also, parents should ask pharmacists for child-resistant packaging when they pick up prescriptions. Nothing is absolutely child-proof, but the child resistant caps can slow a toddler down."
Linda Carroll is a regular contributor to NBCNews.com and TODAY.com. She is co-author of "The Concussion Crisis: Anatomy of a Silent Epidemic" and the recently released "Duel for the Crown: Affirmed, Alydar, and Racing's Greatest Rivalry"