Sabra Dipping Co. is voluntarily recalling certain hummus products made prior to November 8, 2016, due to concerns over possible Listeria contamination.
The contamination was discovered at the manufacturing facility but not in the tested finished products, the U.S. Food and Drug Administration said in a statement Saturday. The products were distributed to supermarkets and food service accounts in the U.S. and Canada.
"We're recalling this product out of an abundance of caution," the company said on its website.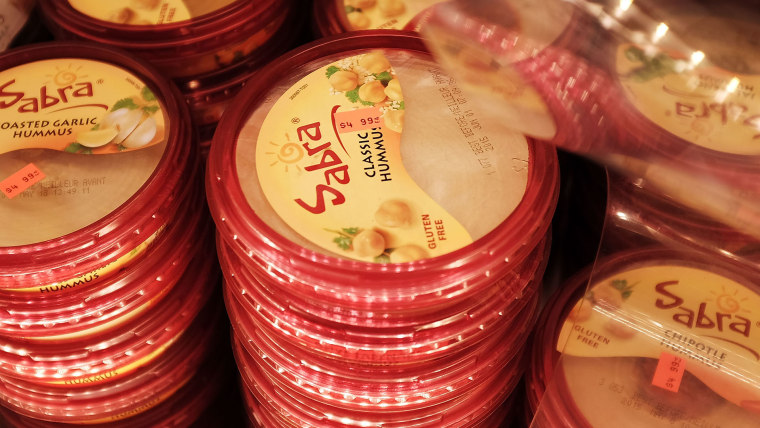 Listeria is a food-borne illness that can cause high fevers and nausea in minor cases.
The infections can be fatal to people with weakened immune systems and young children, along with causing miscarriages in pregnant women.
In healthy people, short-term symptoms of Listeria illness include high fever, severe headaches, stiffness, nausea, abdominal pain and diarrhea.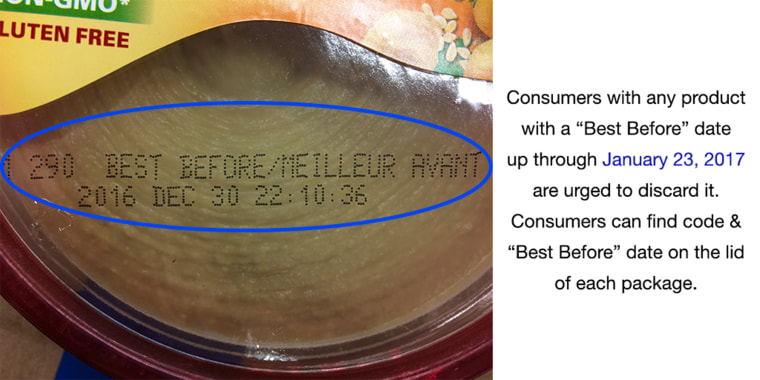 Consumers with any product with a "Best Before" date up through January 23, 2017, were urged to discard it. Consumers can find code and "Best Before" date on the lid of each package.
A partial list of the recalled products, by SKU, UPC and item:
040822014700 300051 Sabra Hummus Caramelized Onion, 10 oz
040822014700 - 300051 - Sabra Hummus Caramelized Onion, 10oz
040822000017 - 300066 - Sabra Hummus Classic, 7oz
040822011143 - 300067 - Sabra Hummus Classic, 10oz
040822017497 - 300070 - Sabra Hummus Classic, 17oz
040822014687 - 300074 - Sabra Hummus Classic, 30oz
040822431156 - 300076 - Sabra Hummus Classic, 5lb – 6ct
Sabra products not included in the recall are: Sabra Organic Hummus, Sabra Salsa, Sabra Guacamole and Sabra Greek Yogurt Dips.
It's not the first recall by the joint venture of PepsiCo and Strauss Group. In April 2015, Sabra recalled 30,000 cases due to possible Listeria contamination. There were no reported illnesses in that recall.
For a complete list of the recalled hummus products go to FDA.gov or Sabra product recall.