Ryan Reynolds is experiencing a career high on the heels of the success of his antihero blockbuster, "Deadpool." He's got a star on the Hollywood Walk of Fame, a Golden Globe nomination and a picture-perfect family to celebrate it all alongside him.
But the actor wasn't always so sure that "Deadpool" would be a winner. In fact, after the less-than-favorable reception he received for his last leading comic-book-to-big-screen role (in 2011's "Green Lantern), he felt growing anxiety over it.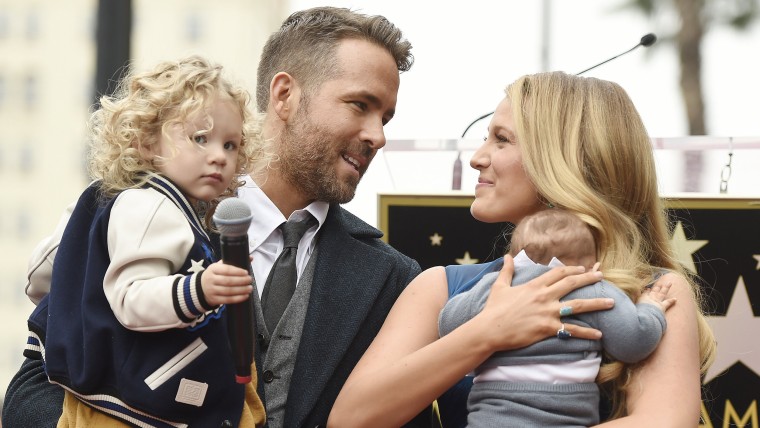 "By the time we were in post, we'd been to Comic-Con, and people went crazy for it," he told Variety about the lead-up to the film's release. "The expectations were eating me alive."
RELATED: Ryan Reynolds and Blake Lively make first appearance with daughters — see the pics
But he had someone at his side, helping him weather all of those worries — his wife, Blake Lively.
"Blake helped me through that," Reynolds said. "I'm lucky to have her around just to keep me sane."
He's especially thankful for that because his anxiety goes beyond box-office concerns.
"I have three older brothers," he explained. "Our father was tough. He wasn't easy on anyone. And he wasn't easy on himself. I think the anxiety might have started there, trying 
to find ways to control others by trying to control myself. At the time, I never recognized that. I was just a twitchy kid."
However, after making "Deadpool," he gained a better understanding about it.
In a November interview with GQ, Reynolds said that he'd "had a little bit of a nervous breakdown. I literally had the shakes. I went to go see a doctor because I felt like I was suffering from a neurological problem or something. And every doctor I saw said, 'You have anxiety.'"