Running is in Rachel Park's blood.
The family tradition started nearly three generations earlier when Rachel's grandmother, Anne, was in her early 50s, and a friend encouraged her to run her first quarter mile.
"I wanted to quit so bad," Anne told TODAY. "I was dying. But I did get around once."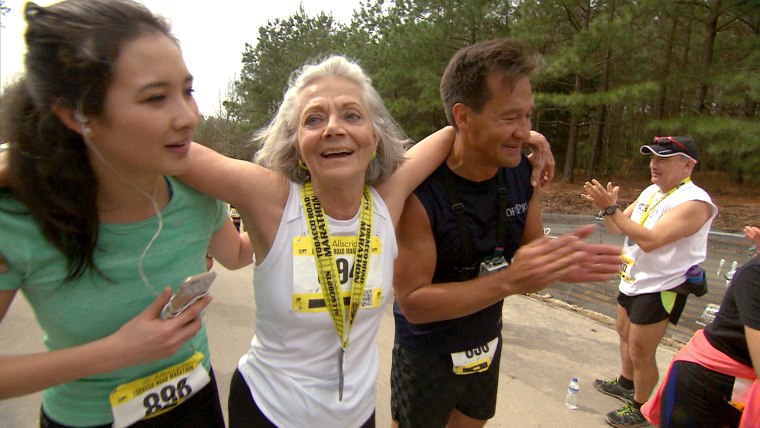 And with that success, Anne was hooked.
At age 58, Anne ran her first marathon. She then completed 23 others, and she wasn't alone. Anne's son, David, his wife, Sarah, and their daughter, Rachel (only 5 at the time), soon began running alongside the matriarch.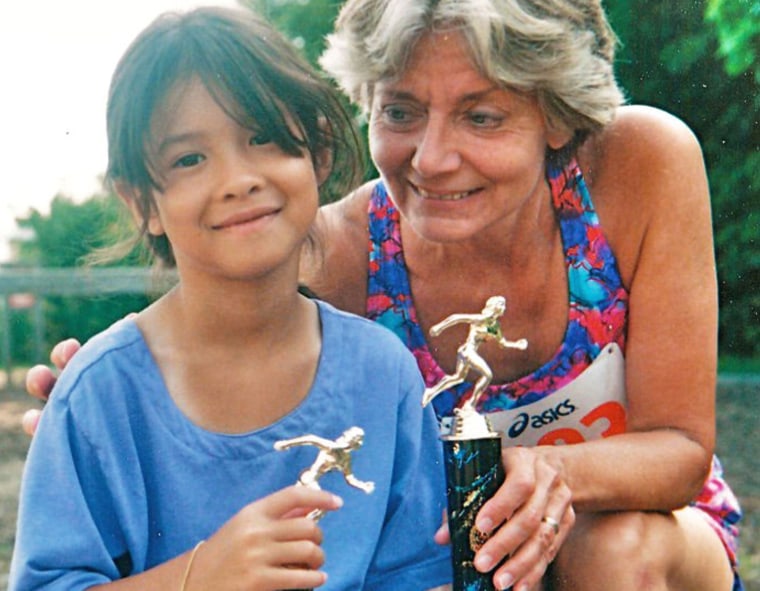 "It's just amazing to see, you know, how she inspires me," Rachel said. "And how she inspires others."
April marks the Park family's 10th race together — which means they'll have run a collective 786 miles.
"If you power through and don't give up, you will be so proud of yourself," Anne said. "It's worth it if you go through the pain. It's really worth it."