The TV show "Roseanne" isn't the only thing coming back into Roseanne Barr's life. So is the idea of lifelong eyesight.
Years after being told she was losing her sight to glaucoma and another eye disease, Roseanne Barr learned she was given a wrong diagnosis and won't go blind after all.
The actress found out the news after visiting a different doctor last year, she told People magazine.
"She told me I don't have macular degeneration, but rather a mole on the inside of my eye that's growing, and that's why my vision is narrowing," Barr said in an interview appearing in this week's issue. "Probably in the next year or so I can get it removed. I have a bad eye, but I'm not losing my eyesight."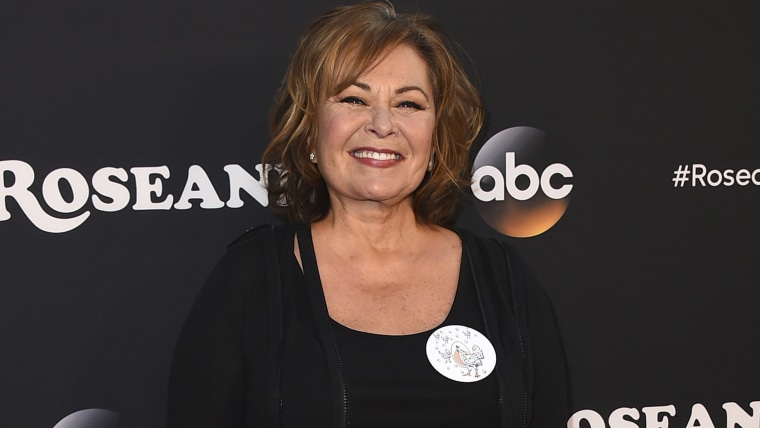 Barr, 65, said because her father has macular degeneration, she didn't find her 2015 diagnosis surprising.
"I just accepted it. It was a way better diagnosis than some of my friends were getting," she said. "It's not deadly. I didn't take it too badly."
Macular degeneration is a common eye condition that affects the ability to see objects straight ahead of them, according to the to the National Eye Institute. It's a leading cause of vision loss among those 50 and older.
Following her diagnosis, Barr spoke about her deteriorating eyesight and how she chose to use marijuana to treat the pain the condition brought with it.
"I have macular degeneration and glaucoma, so it's good for me for that because I have pressure in my eyes. It's a good medicine for a lot of things," she told the Daily Beast at the time.
Barr recently finished wrapping up filming a limited revival of "Roseanne," the hit comedy that aired in the late 1980s and '90s. She told People she now spends a lot of her free time babysitting her grandchildren and working on her macadamia nut farm in Hawaii.