Roseanne Barr revealed some unfortunate news about her health in a new interview.
The 62-year-old actress told the Daily Beast that she is losing her sight, adding that marijuana is her medicine of choice for the pain caused by her condition.
"I have macular degeneration and glaucoma, so it's good for me for that because I have pressure in my eyes. It's a good medicine for a lot of things."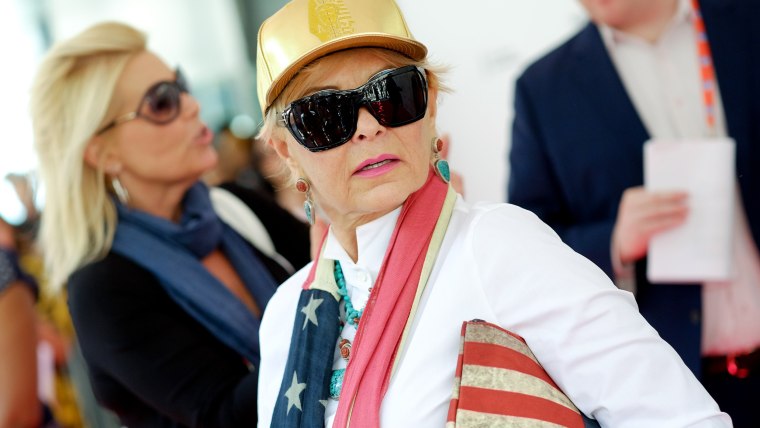 When asked whether the macular degeneration would leave her blind, the "Roseanne" star replied, "Yeah."
While doctors haven't given her a timeline on when she will lose her vision, she said it is "closing in now."
She continued, "It's something weird. But there are other weird things. That one's harsh, 'cause I read a lot, and then I thought, 'Well, I guess I could hire somebody to read for me and read to me.' But I like words and I like looking. You do what you have to do. I just try and enjoy vision as much as possible — y'know, living it up."
According to the National Eye Institute, macular degeneration is a common eye condition and a leading cause of vision loss among those 50 and older. It causes damage to the macula, located near the center of the retina, which affects the ability to see objects that are straight ahead.
When Barr visited TODAY in June 2014 following her dramatic weight loss, she opened up about her newfound focus on a healthy lifestyle.
"I just want to keep getting healthy and let go of excess baggage to carry around," she said. "So I'm lighter on my feet and in my life."