Former first lady Rosalynn Carter has been has been diagnosed with dementia and is resting with her husband, former President Jimmy Carter, at their home in Plains, Georgia, her family revealed in a statement shared by The Carter Center.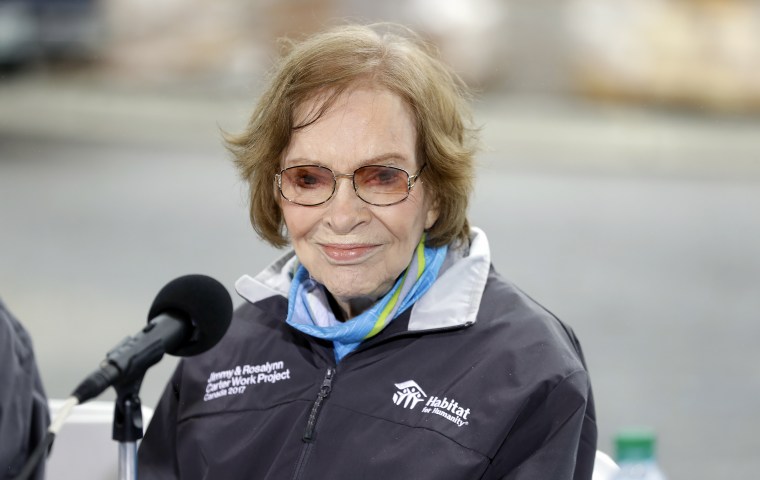 "The Carter family is sharing that former First Lady Rosalynn Carter has dementia," the statement said. "She continues to live happily at home with her husband, enjoying spring in Plains and visits with loved ones."
The statement went on to note that Carter, 95, "has been the nation's leading mental health advocate for much of her life" and that one in 10 elderly Americans has dementia.
"We recognize, as she did more than half a century ago, that stigma is often a barrier that keeps individuals and their families from seeking and getting much-needed support," the statement said. "We hope sharing our family's news will increase important conversations at kitchen tables and in doctor's offices around the country."
The family said it will not issue an additional comment "and (they) ask for understanding for our family and for everyone across the country serving in a caregiver role."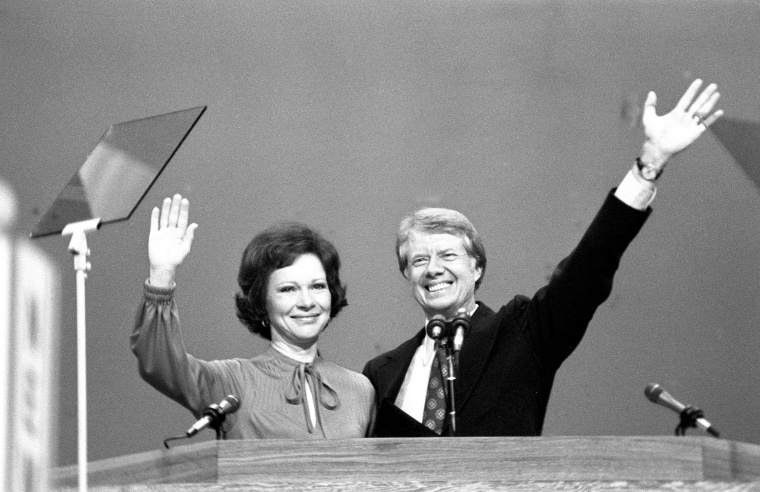 This news comes on the heels of a February announcement that Jimmy Carter, 98, would enter hospice care.
"After a series of short hospital stays, former U.S. President Jimmy Carter today decided to spend his remaining time at home with his family and receive hospice care instead of additional medical intervention," The Carter Center said in a statement.
"He has the full support of his family and his medical team. The Carter family asks for privacy during this time and is grateful for the concern shown by his many admirers."