For country duo Rory and Joey Feek, Valentine's Day isn't just a romantic holiday marked by flowers and boxes of chocolate — it's also the anniversary of their first date.
The equine hospital where Joey Feek worked at the time was having a party for its staff, and she invited Rory to come as her date, he recently wrote on his blog, where Rory has diligently kept fans updated on his wife's battle with cervical cancer.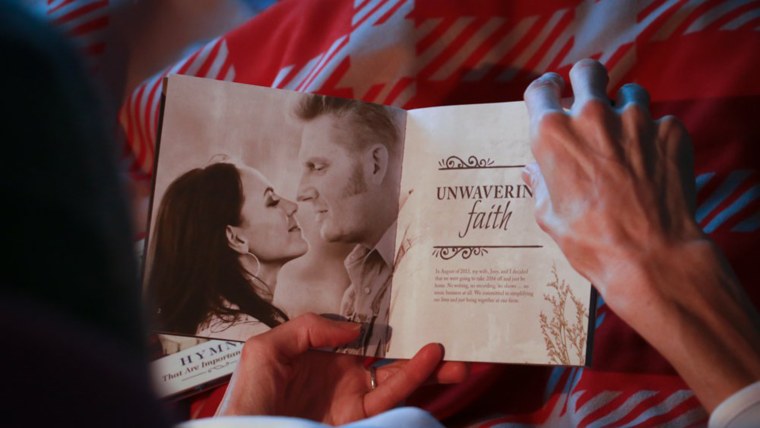 "That night must've gone pretty well ... because two months later we were engaged and two months after that, Joey and I were married," he wrote.
Rory also revealed the couple's romantic plans for this Valentine's Day.
RELATED: Rory Feek opens up on final days with wife Joey in TODAY exclusive
"What I really want to do on this, our 14th Valentines together, is share a romantic candlelit dinner with my bride: grill out rib-eyes on the campfire back home, pour two glasses of red wine and sit across from her at our kitchen table — just like we've done on more than one special occasion," he wrote. "But those things aren't able to happen this year."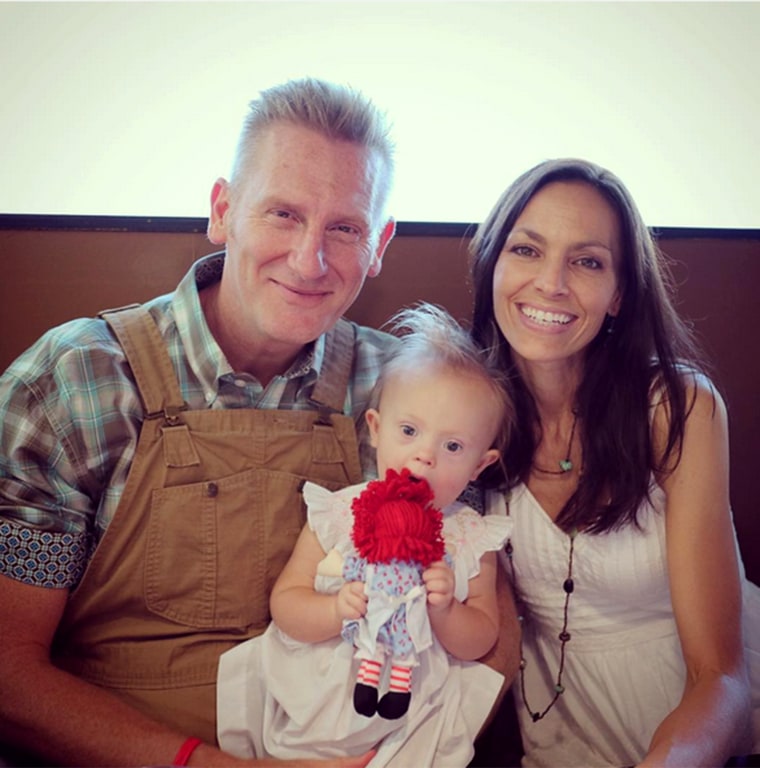 Joey, who chose to stop treatment for cancer last fall, after undergoing radiation treatments, chemotherapy and surgeries, is now in hospice care. She spends most of her time sleeping and is rarely able to eat, her husband wrote. So instead, he has another romantic gesture planned: to take his wife on a trip down memory lane through photos and videos he's kept throughout the years.
RELATED: Pastor who married Joey and Rory Feek visits couple 14 years later
"I want to take her back to where our lives first began together, and relive this beautiful journey that God has taken us on," he wrote, adding that he's also hoping for a "few soft kisses."
"I live for those kisses," Rory wrote. "They are enough."
RELATED: Joey Feek keeps daughters close to her heart with sweet necklace
It's a busy time for the Feeks, who recently released a new album and are nominated for a Grammy. Their oldest daughters will represent them at the awards show on Monday. And on Wednesday, their younger daughter, Indiana, celebrates her 2nd birthday.