Terminally ill country star Joey Feek is still determined to make the most of her final days.
In the latest touching photo her husband posted on Facebook, Joey, who has stage IV cervical cancer, is smiling and reading a book with their daughter, Indiana.
"Loving watching them loving each other," Rory Feek wrote.
RELATED: Joey Feek gives daughter 'bedtime birthday kisses' in sweet new photos
He's been keeping fans updated on his wife's progress through social media, chronicling in heartbreaking detail her battle with cancer, and the family's recent decision to stop treatment.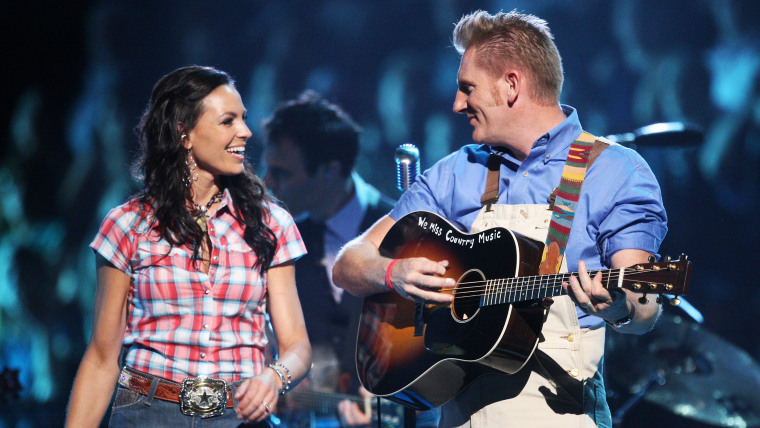 Despite the undoubted sorrow, they've been focusing on good times — the couple, who performed together as Joey + Rory, were recently nominated for their first Grammy Award. And Rory has been posting photos of the bright moments when his wife has the energy to play with Indiana, or slow dance with him in the living room.
RELATED: Joey Feek enjoying a 'very special Christmas' while in hospice
Like other posts, this latest photo generated thousands of well-wishes from supporters.
"So precious! Thank you Rory for sharing your private life with all of us! Love and prayers," one woman wrote.
"Still praying for a miracle," another commented.