Since Rory Feek started chronicling his wife Joey's battle with stage 4 cervical cancer, TODAY readers have devotedly followed their heartbreaking journey.
This week the country star opened up to TODAY.com in an exclusive interview about his wife's health, her final days with their 22-month-old daughter, Indiana, and the ways in which faith has shaped their path.
For those new to their story, Joey, 40, chose hospice care over additional treatment in October. On a blog titled "This Life I Live" and on social media, she and Rory continue to document precious moments, including rites of passage with Indiana, who has Down syndrome.
Here's what Rory had to say about the last few months: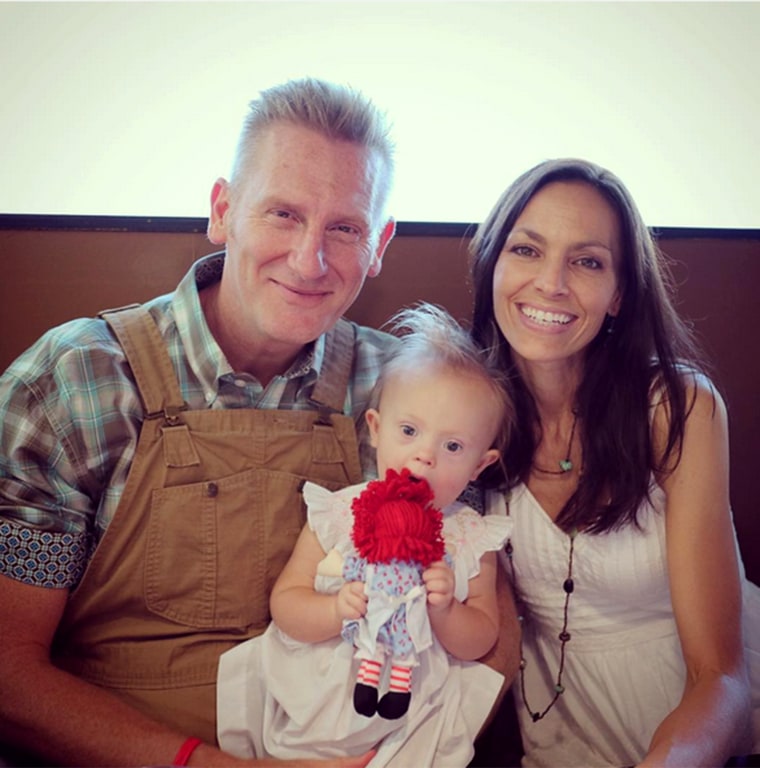 You've been posting updates on your blog regularly. Why did you want to share your battle publicly?
Honestly, there has never been a plan to share our journey through cancer with the public. I started my blog more than two years ago, wanting to capture and share the personal stories and important moments in our lives that I don't want to forget … and that's what I'm still doing. Telling our story. As it unfolds.
Were you surprised by the response from fans to your social media posts? Have any reactions been particularly unexpected?
I'm aware that there have been some wonderful comments and even press about the posts I write, but I think the most surprising thing has been the reaction of people that I meet at the grocery store or wherever I am. Strangers will walk up to me and say, "are you…" and they can't get words out. I will nod and before I can introduce myself, they will grab me and hug me and their tears will just start streaming down. It's amazing and humbling how deeply people seem to feel what we feel, and care for us.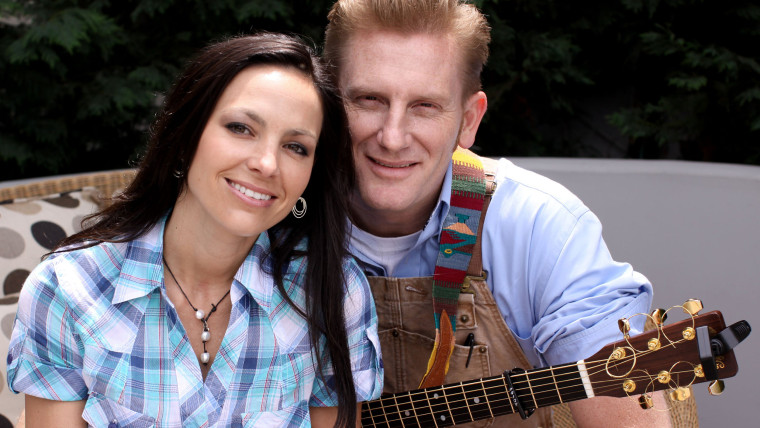 What's the first thing you think when you greet each new day?
The mornings here in Indiana are hard and beautiful at the same time. Because Joey is in the big bedroom and her sister Jody is a nurse, [Jody] sleeps in a bed near to her. I am in a small room across the house with Indiana. Every morning Indy wakes up at about 5 a.m. or so and I turn on a lamp and put a book and a toy or two in her crib to play with while I go out and get our day started.
The very first thing I always do is walk across the house and open the door to Joey's room and stand and watch her sleeping for a moment. I can hear her breathe and see the light from across the pond cast a gentle glow on her face. I come to check and see if she's awake and doing okay, but most times I just stand for a few moments and take the moment in … and remember where we are … where she is … where God has us.
RELATED: Joey Feek gives daughter 'bedtime birthday kisses' in sweet new photos
Then I make a French press of coffee and sit at the table with a daily devotional called "Jesus Calling" and the Bible. I listen to our little one playing and talking to herself in her crib as I listen to what God has to say through the words on the page and silently talk to Him. Then I pick the baby up in my arms and we start our day together. I make her breakfast, give her a bath, get her dressed and try to remember how to do pigtails, etc. A couple of hours later when Joey is awake, I will bring our baby in to see her.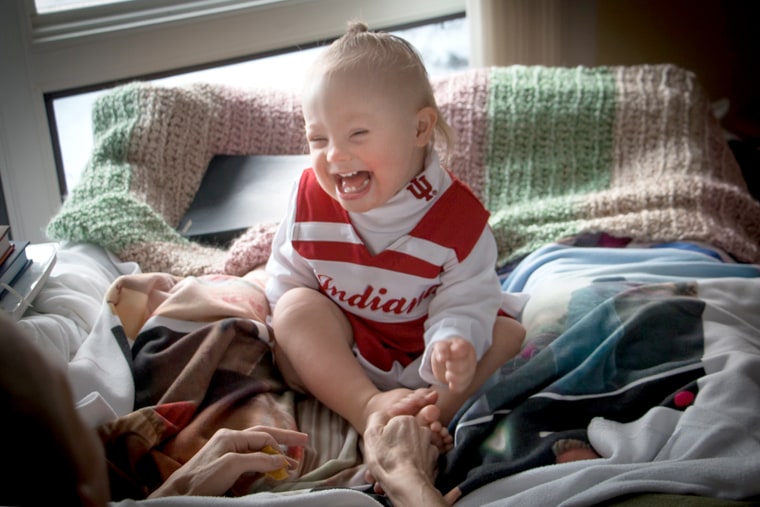 You've posted a lot of photos of Joey spending quality time with your daughter. Are there any in particular that really stand out?
I love all the pictures of Joey and Indy together. Yesterday Indy was wearing a little "Indiana" cheerleading dress as she sat on Joey's lap and they talked and laughed and loved each other. Every moment that Joey gets with our baby, and that Indiana gets with her mama is my most favorite moment.
How has music helped you during this difficult time? Do you both still sing to each other, and do you find solace in surrounding yourself with other artists' songs?
There's really only been two ways that music has been part of our lives the last couple of months. Some days when Joey feels good, she will still sing to Indy. "Itsy Bitsy Spider," "Pat-a-Cake, Pat-a-Cake" or a hymn. And for a few minutes Joey isn't a woman dying of cancer connected to a machine with morphine … she's a mother connected to her her baby by love.
RELATED: Joey Feek having 'serious talks with Jesus' Rory says in heartbreaking post
The other part that music plays is in the early morning when I'm feeding Indy her oatmeal in her high-chair.
I will have music playing on Spotify and a song will come on that will cut me to the bone and my tears will start to fall. Indiana is learning sign language and sometimes she will notice and sign "tears." I will wipe my eyes and try to keep her from seeing my pain, but inside the tears will be pouring and my heart will break. But I don't turn off the song — I just listen and think, and let the music do what it's supposed to do … touch us.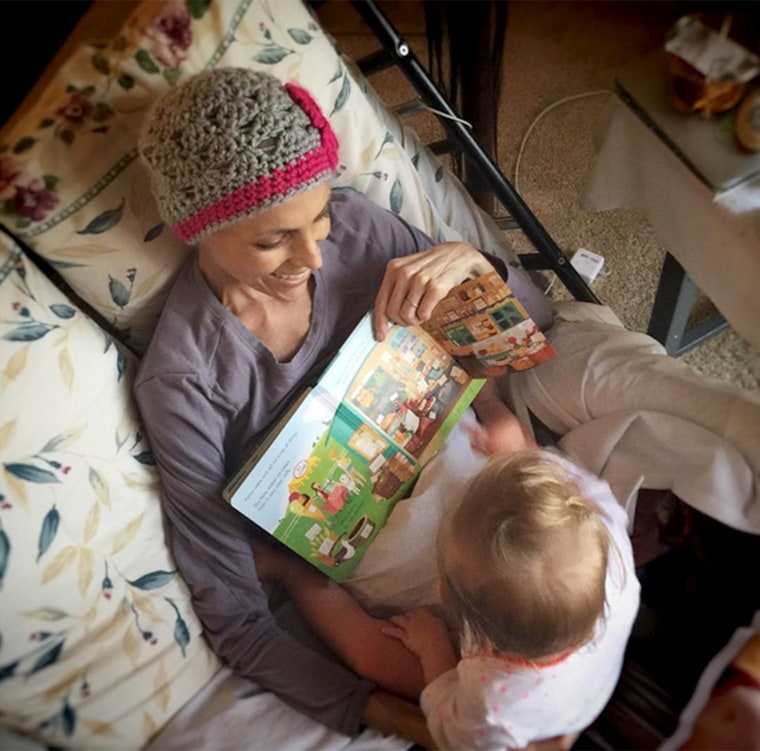 What can we expect from your upcoming album "Hymns That Are Important To Us"? How is it different from your previous albums?
This album is so special to us, especially Joey. It's filled with songs that she grew up singing in church and her mother sang to her all through her childhood. It's the last album we will ever make and the last songs that we will ever sing together. That makes it very very special to Joey and me.
[For more on the couple's story, including family photos and "a deeper look into their lives as artists and husband and wife," check out the deluxe version of their album, which will be available at Cracker Barrel starting Feb. 12.]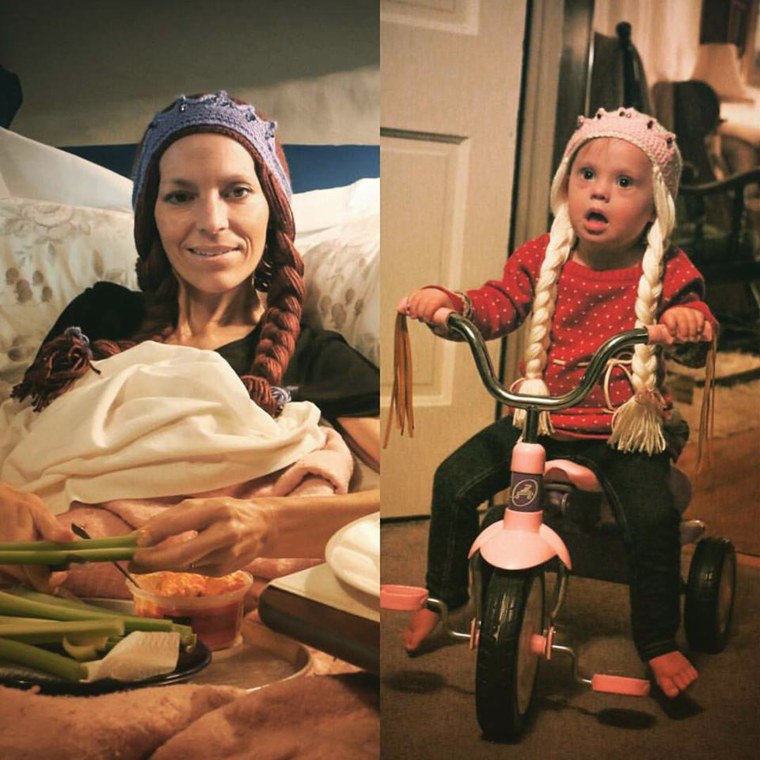 How are you going to celebrate if you win the Grammy you're up for?
I wish I could tell you that. I'd love to be here holding Joey's hand, watching the show on TV … and if they called our names as the winner, I want to be able to lean over, look into her eyes and say "congratulations honey" and give her a long, slow kiss. But God only knows where we will be in a month.
RELATED: Joey and Rory Feek celebrate Grammy nomination despite terminal cancer battle
I can tell you though … win or lose, together or separated by fate … Joey will be be right beside me then, and every moment before and after that day. If not in person, then in my heart. Always.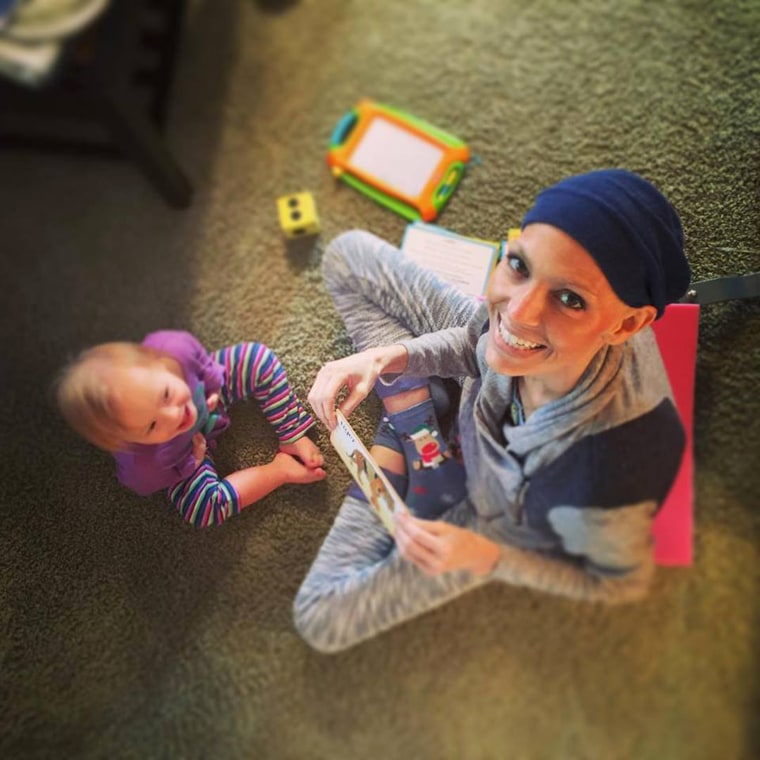 What do you want people to know about your family that you feel hasn't received the attention it deserves?
I hope people say … he loves her. She loves him. Let's love each other like that.
What are your greatest hopes for each other?
Our greatest hope is that we live each day on this earth like it could be our last day to be together. Not just because it actually could be our last day … but because life is so short for all of us. None of us ever knows how much time we have or what lays in store. I've said it before about Joey and me, but it's true … we don't have forever — but we have today, and that's enough.
Follow TODAY.com writer Chris Serico on Twitter.