Kenley Ratliff's family hopes the death of their little girl will help warn other parents about Rocky Mountain spotted fever and how quickly the disease can harm a child if not recognized and treated right away.
Kenley, who would have turned 3 this month, died on earlier this month at Riley Children's Hospital in Indianapolis, just over a week after she first started feeling sick. Lab tests confirmed her death from the tick-borne bacterial infection, Jordan Clapp, Kenley's aunt, told TODAY on Thursday.
"If we could save one child's life then we will have done our job," said Clapp. "Kayla [Kenley's mom] is so devastated. Spreading awareness is therapeutic."
When Kenley spiked a 103.8 degree fever, her mother Kayla Conn, 28, rushed her to the local emergency room. Doctors examined the little girl and concluded she had a virus or some sort of bacterial infection. They prescribed amoxicillin and advised her mother bring her back to the ER if the little girl didn't improve in 24 hours.
The next day Kenley's fever had risen to 104. Again, Kayla took her daughter to an ER and doctors gave the little girl a test for strep, which came back positive.
"They gave her the same treatment and told Kayla to keep Kenley hydrated and come back if she doesn't improve," Clapp said.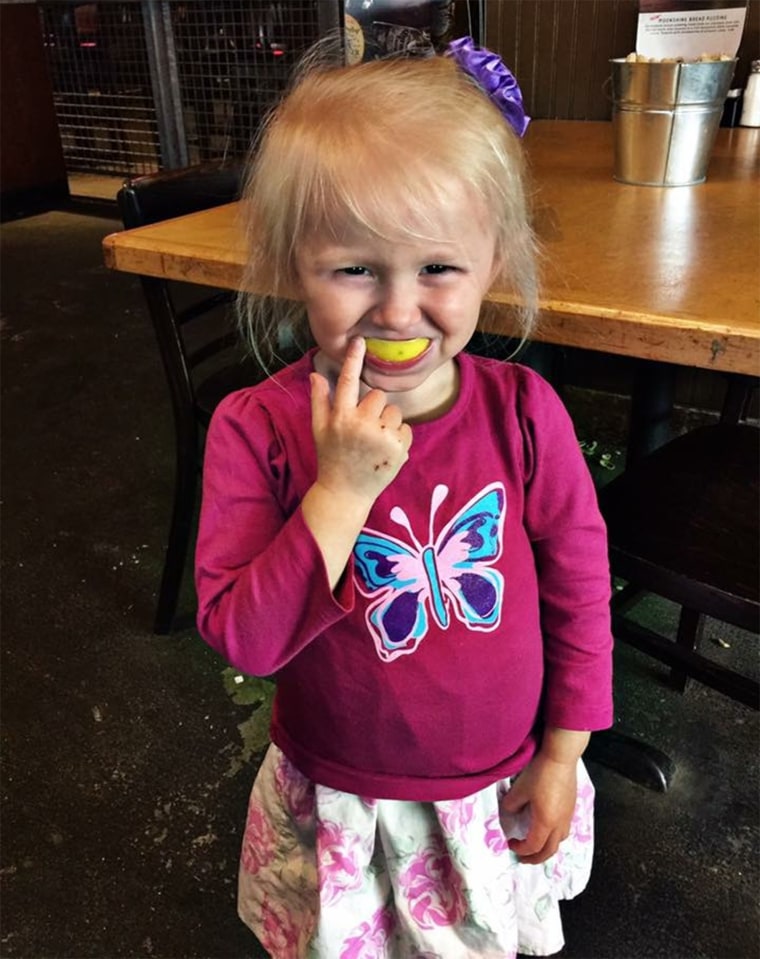 Three days later Kenley's fever hadn't gone down.
"Now we were on the panicky side," Clapp said. "Some time had passed because doctors told Kayla to wait and let the antibiotics work."
The frightened family decided to take Kenley to the University of Indiana's Riley Children's Hospital. On the way, Kenley's body "went completely limp," Clapp said. "Her eyes closed and my sister had to hold her head up."
At Riley, doctors switched up antibiotics, but the little girl didn't seem to respond. By this time a rash had begun to appear on Kenley's arms and legs. That red spotting — a hallmark sign of Rocky Mountain spotted fever — was the first clue doctors had that the strep diagnosis might have been wrong.
Along with the rash, Kenley started showing other symptoms of the tick-borne disease: her brain began to swell and her organs started to fail. By the time doctors started to treat the little girl with the right antibiotic for Rocky Mountain spotted fever — doxycycline — it was too late for the little girl.
The family was in shock.
They had heard news reports about Rocky Mountain spotted fever, but "that was not our first thought," Clapp said. "After the first two hospital visits we thought it was strep."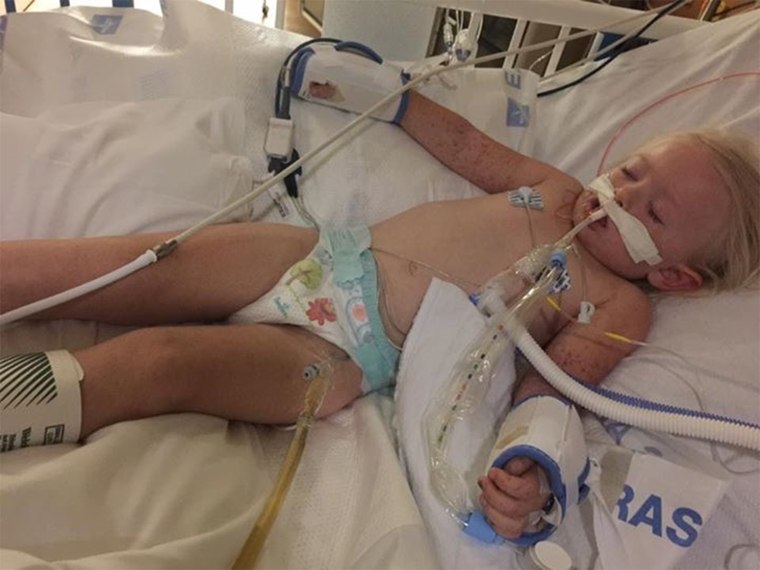 Looking back, it made sense that Kenley could have been bitten by a tick. "She was always outside," Clapp said. "Just recently she had gone camping."
The family started a Gofundme page to help with medical expenses when it was clear that Kenley was sicker than anyone had thought.
Symptoms similar to other illnesses
It's not unusual for children to have ambiguous symptoms when infected with Rocky Mountain spotted fever, said Dr. Paige Armstrong, a medical epidemiologist with the Rickettsial Zoonoses Branch at the Centers for Disease Control and Prevention.
"It is a disease that can present with very non-specific signs and symptoms," Armstrong said. "In the early stages there can be high fever, headache and sometimes vomiting and diarrhea. The rash tends not to develop until days two or four in children and rashes can be quite common with viruses."
The fact that symptoms are especially vague in kids may help explain the scary stats.
"Children less than 10 are at increased risk of fatality," Armstrong said. "Even though they represent only 6 percent of the cases, they represent 22 percent of the fatal cases."
Risks of delayed diagnosis
Unfortunately, because the early symptoms are similar to those of other illnesses they "may not ring a bell in the early stages," said Dr. Andrew Nowalk, an assistant professor of pediatrics at the University of Pittsburgh School of Medicine and an infectious disease specialist at the Children's Hospital of Pittsburgh at the University of Pittsburgh Medical Center. "Delayed diagnosis is one of the big challenges with this disease."
Late diagnosis and treatment "significantly increase the risk of fatality," Armstrong said. "To that end treatment should be initiated as early as it is suspected."
The CDC's website catalogues a variety of symptoms that can occur with Rocky Mountain spotted fever:
Fever
Rash (occurs 2-5 days after fever, may be absent in some cases; see below)
Headache
Nausea
Vomiting
Abdominal pain (may mimic appendicitis or other causes of acute abdominal pain)
Muscle pain
Lack of appetite
Conjunctival injection (red eyes)