Robin Williams' widow Susan claims the actor's 2014 reported suicide, contrary to public perception, wasn't triggered solely by depression, but rather every symptom related to the brain disease Diffuse Lewy Body Dementia.
"It was not depression that killed Robin," Susan told People, whose website published her quotes Tuesday. "Depression was one of let's call it 50 symptoms and it was a small one."
RELATED: Remembering Robin Williams: A year later, a look back at the one-of-a-kind star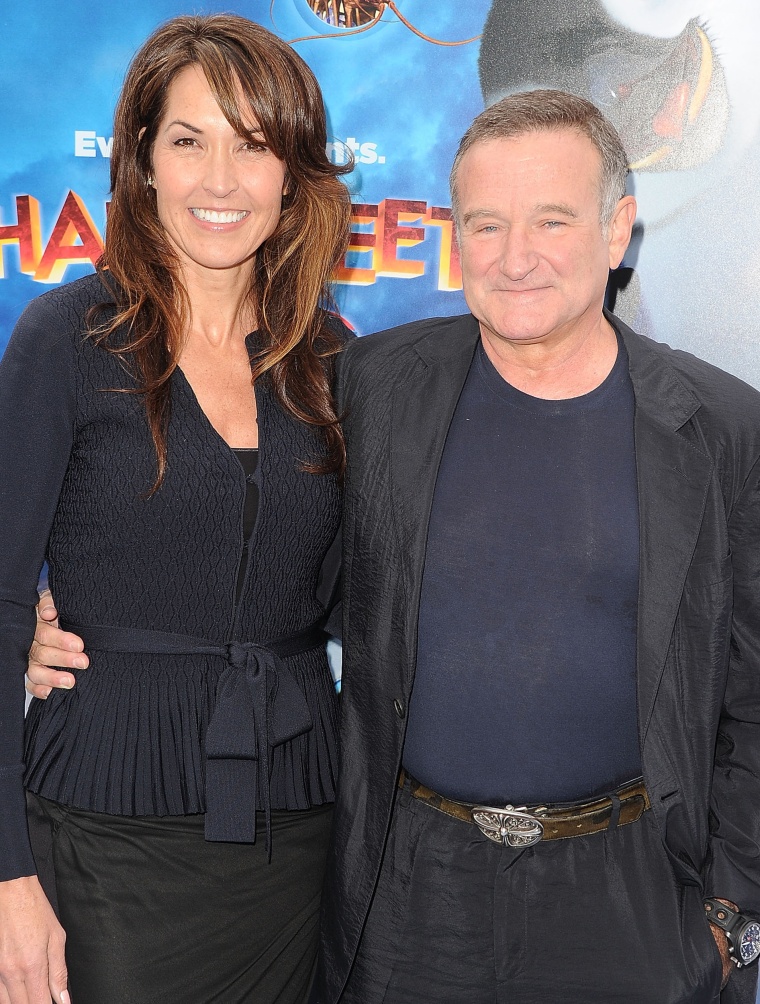 Also known as Dementia with Lewy bodies (DLB), Diffuse Lewy Body Dementia "leads to a decline in thinking, reasoning and independent function" that can cause hallucinations and impair muscle control, according to the Alzheimer's Association. The disease intensified in the last year of Robin's life, when he experienced crippling anxiety attacks and a motor-skill "miscalculation" that bloodied his head, People reported.
"[Symptoms] present themselves like a pinball machine," Susan told the magazine. "You don't know exactly what you're looking at."
Robin died Aug. 11, 2014; his death was ruled a suicide. Medical professionals couldn't determine that he had DLB until his autopsy, according to People, but Susan — who's raising awareness about the disease to try to save the afflicted — didn't blame the doctors.
"I've spent this last year trying to find out what killed Robin," Susan added. "To understand what we were fighting, what we were in the trenches fighting and one of the doctors said, 'Robin was very aware that he was losing his mind and there was nothing he could do about it.' … [We] didn't know. He didn't know."
RELATED: 'Mrs. Doubtfire' actress: Robin Williams was 'spectacular' when I needed help
People's extended version of Susan's interview will appear in the print edition that arrives on newsstands Friday.
Follow TODAY.com writer Chris Serico on Twitter.