The wife of Robin Williams has opened up about the devastating struggle her husband battled against a neurological disease that ultimately led him to take his own life just over two years ago.
In an essay titled "The terrorist inside my husband's brain," Susan Schneider Williams described how her husband struggled with the disease while working on "Night at the Museum 3," when he fought to remember even single lines for scenes.
"Robin was losing his mind and he was aware of it. Can you imagine the pain he felt as he experienced himself disintegrating? And not from something he would ever know the name of, or understand?" Schneider Williams wrote in her piece for the American Academy of Neurology.
Williams ultimately was diagnosed with Lewy body disease, an incurable brain disease with symptoms that are similar to Alzheimer's, Parkinson's and depression, often leading to misdiagnosis.
"This is an illness that is hard to recognize," said Lon Schneider, a psychiatry professor at the University of Southern California. "It's hard to identify because at the beginning it subtly affects the way we think, and it subtly affects the way we're able to move so we don't recognize this illness until it progresses."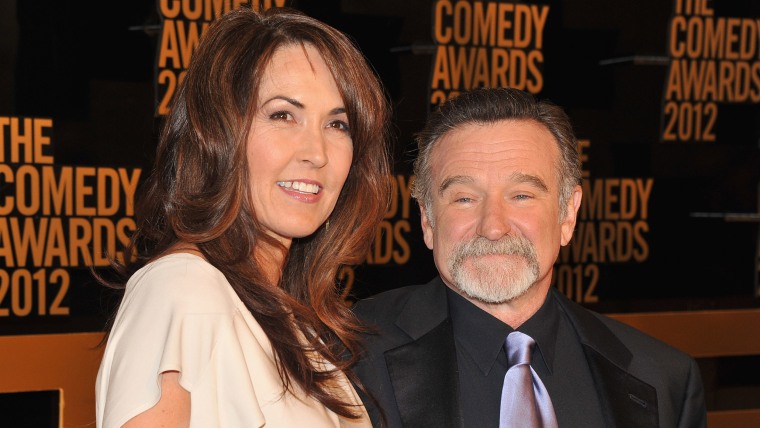 "The massive proliferation of Lewy bodies throughout his brain had done so much damage to neurons and neurotransmitters that in effect, you could say he had chemical warfare in his brain," Williams' widow described.
She also said her husband found his increasing memory loss and an inability to control his anxiety "devastating."
"He kept saying, 'I just want to reboot my brain,'" she wrote.
Schneider Williams said her inability to provide her husband with any comfort or reassurance was difficult.
RELATED: Robin Williams' career advice to daughter Zelda: 'Be nice to everyone'
"My husband was trapped in the twisted architecture of his neurons and no matter what I did I could not pull him out," she said.
Schneider Williams said she wrote her essay hoping to help doctors working with the disease "understand your patients along with their spouses and caregivers a little more."