Ricki Lake is opening up about the tragic death of her ex-husband, jewelry designer Christian Evans, and she's doing so for a reason.
In an emotional new interview with People, the brokenhearted "Hairspray" star revealed that Evans, who was diagnosed with bipolar disorder earlier in his life, committed suicide on Feb. 11.
"I have to spread the word about recognizing this disorder and getting treatment as soon as possible," said Lake, 48.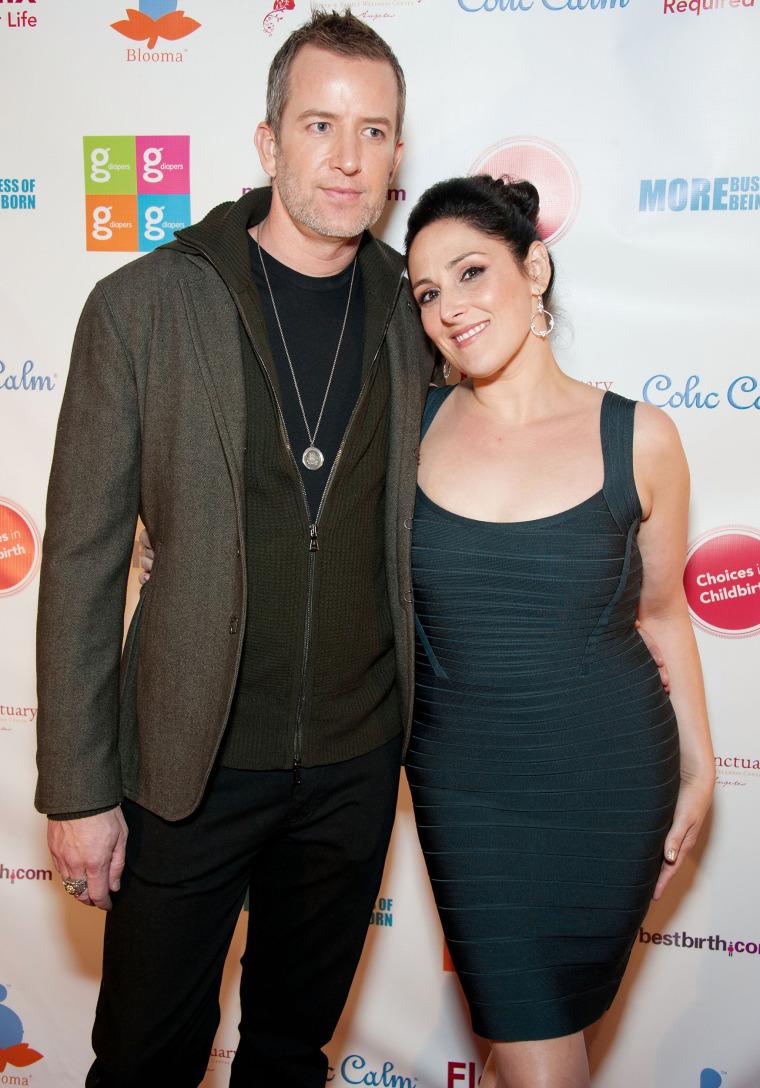 Lake began dating Evans, who was just 45 when he died, in 2010. "I felt like the luckiest girl that he chose me," said the former talk-show host. "He was the funniest person. He was so charismatic."
He was also good to Lake's two sons, Milo, 19, and Owen, 15, (from the actress's first marriage to Rob Sussman).
RELATED: Ricki Lake mourns the death of her ex-husband: 'His spirit is free'
The two tied the knot in April 2012, but split three years later due to Evans' manic episodes.
From the beginning, Evans was candid about his mental health issues: "He had a lot of self-esteem issues and a lot of demons. But I understood him, and he was someone that I think a lot of people misunderstood."
But then in 2014, Evans began exhibiting manic behavior. At its worst, said Lake, Evans "thought he could fly. He thought he could cure cancer with his hands."
The actress was advised by a therapist to cut off contact with her partner to give him space to "stabilize." Evans was eventually hospitalized under a 5150 hold, said the actress.
Though the pair divorced in 2015, they ended up living together again. "He wasn't stable, and he was so fragile," Lake said. "But I was still in love with him, so there was something romantic about it. I wanted to save him."
Last September, Evans' mania returned, and he left their shared home. The actress was in London on Feb. 11 when she received a text from Evans' sister saying he had emailed a suicide note. "I knew right then that he was gone," Lake said.
Evans was found two days later in his car with a self-inflicted gunshot wound. "The struggle was just too much for him. He did the best he could," said the actress.
Lake told People she was grateful for all her "beautiful years" with Evans: "I never stopped loving that man."
RELATED: Carrie Fisher was a 'bright light' for people struggling with bipolar disorder
The causes of bipolar disorder — a combination of genetic and environmental factors — aren't clearly understood. Research indicates that bipolar disorder is associated with an imbalance in the brain chemicals called neurotransmitters. About 2.5 percent of Americans, or 6 million people are diagnosed with bipolar. It can run in families.
For more information about bipolar disorder, visit the National Institute of Mental Health online at nimh.nih.gov.