The legacy of Henry Engel, the 6-year-old son of NBC News' chief foreign correspondent Richard Engel, is still living on almost eight months after his death from Rett syndrome.
Doctors who worked with Henry at the Duncan Neurological Research Institute in Houston dedicated a balcony in his name this week, Engel said, honoring his son's life, "which was far too short, and also to recognize his contributions to science."
"We have a vendetta against Rett syndrome and we want to cure it," Engel's wife, Mary Forrest Engel, said on TODAY. "We don't want anyone else to go through this. We don't want any other child to lose their life. Henry lost his life to Rett syndrome, and we want it gone."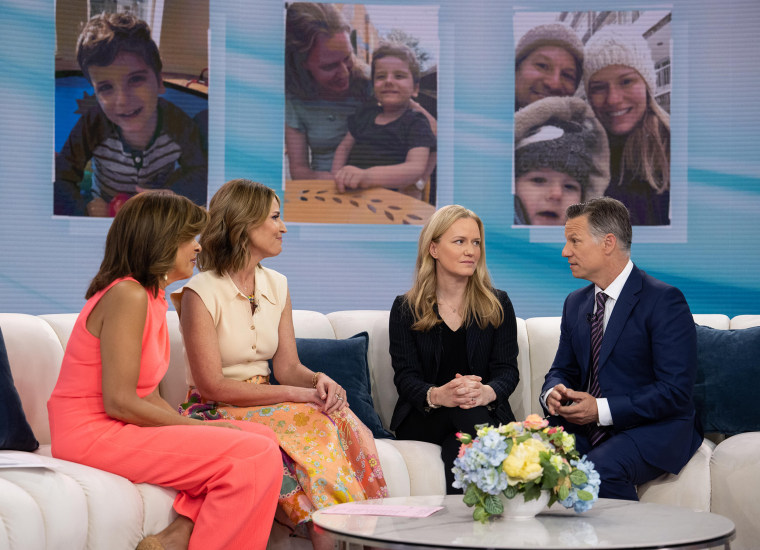 The Engels announced on Aug. 18 Henry had died after his battle with Rett syndrome, a rare genetic neurological disorder without a treatment or cure.
Henry was diagnosed with the disorder after he was slow to reach some developmental milestones as an infant. The Engels brought Henry to the Duncan Neurological Research Institute at Texas Children's Hospital in 2018 to seek further guidance.
"A single, devastating typo in his genetic code robbed him of the ability to walk, talk and control his body," Engel said on TODAY. "And it caused numerous underlying health conditions, including impacting his breathing."
Rett syndrome can cause loss of speech, involuntary hand movements, problems with walking, seizures, scoliosis and breathing issues, according to the International Rett Syndrome Foundation.
The disorder affects about one in every 10,000 to 15,000 live female births worldwide, according to the National Institutes of Health. Rett syndrome is more common in females because they have two X chromosomes, and the cause of the disorder is due to a mutation on the MECP2 gene on the X chromosome not functioning, TODAY.com previously reported.
The disorder is more severe in males because they only have one X chromosome, said Dr. Huda Zoghbi, the founding director at Duncan Neurological Research Institute. Henry's specific genetic mutation had never been seen before.
The Engels used regular therapies to keep Henry's body moving and mind active, including learning to take steps in a walker, communicating with cards and loving on his younger brother, Theo.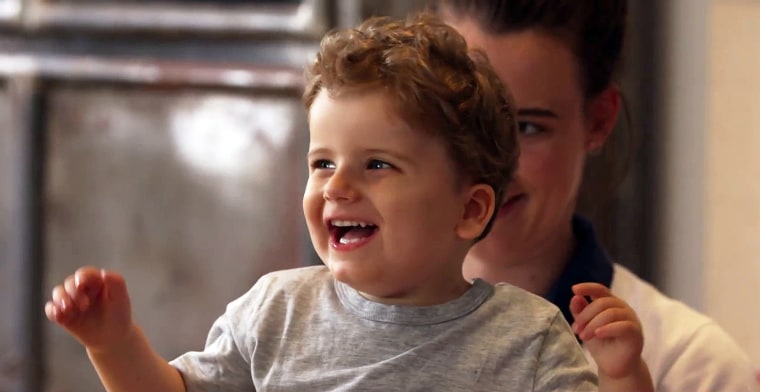 "Henry had no bad qualities. No, none, zero. But the one that I thought about and I was thinking about today was his tenacity," Forrest Engel said. "He was so hard working and he had to do so much that a child should not necessarily have to do. But he did it. And he did it most often with a smile, and he just never gave up."
Henry developed a new condition, dystonia, in his last few months, which caused uncontrollable shaking and muscle contractions, making his underlying health issues much worse, Engel said.
Zoghbi described losing Henry just before his seventh birthday as one of the toughest days in her profession. "So that was one of the hardest days in our career, I would share openly with you," she said. "We all cried."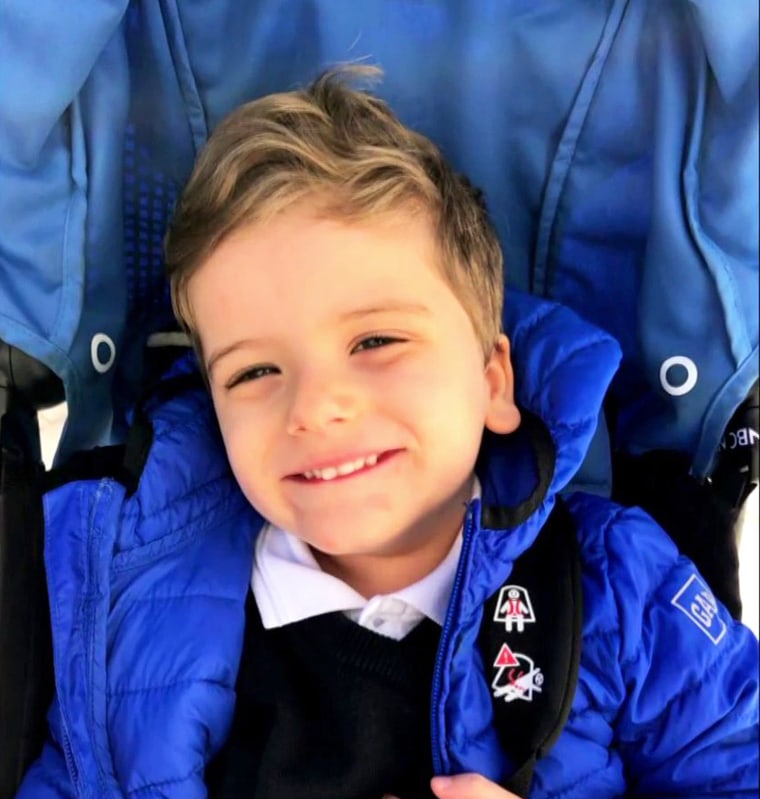 Zoghbi said she believes Henry's cells could hold the secret to finding a cure for Rett syndrome.
"Our Rett syndrome research will continue to push as hard as possible to develop treatments," Zoghbi said at the unveiling of the balcony. "This is how we will honor Henry's life."
Forrest Engel said she still thinks of Henry all the time, and when feelings come over her, she just goes with it: "Because to push it down and try to not feel it doesn't help at all."
She also shared that a friend who also lost her child told her she writes a letter to her daughter every night.
"So I ordered a journal," Forrest Engel said. "I'm going to start to try to do that because I think that ending my day with writing to Henry and just saying, 'This is what we did today.' He is still very much a part of our family."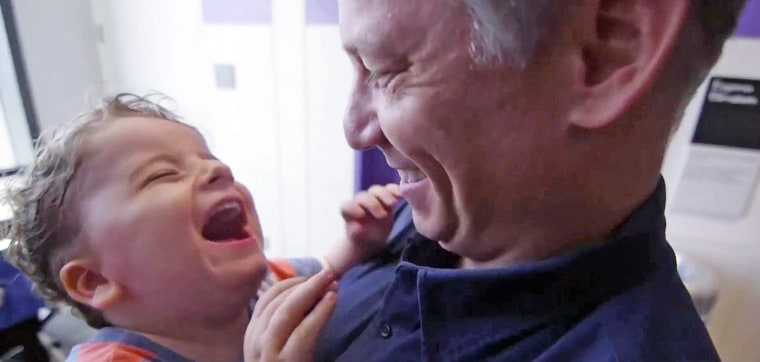 Engel said the balcony unveiling was a tough, but positive experience.
"We're trying to keep the fight going. There are a lot of families out there who saw our story, and heard about Henry's story over the years," he said. "We want to let them know that we haven't given up, that Henry hasn't given up on them. We're all still in this because there's a killer out there and we're making progress, and we want to keep it up until we can settle the score."
Engel added at the unveiling of the balcony: "It didn't happen in his lifetime, but with his cells still working, still contributing to science, I'm convinced we're going to get there so that no other child, no other family has to go through this terrible trauma and that his life will have a deeper meaning."
"If he can continue to contribute even from beyond, it would be an amazing, miraculous legacy that we're looking forward to," he continued.
Zoghbi agreed: "And he will, he definitely will."