Richard Engel calls it the worst day of his life. The chief foreign correspondent for NBC News was with U.S. troops in South Korea when he received the results of a genetic scan for his sweet young toddler.
"I called the doctor and he said, 'We found something. It's very, very severe. It's life long, not treatable,'" Engel recalled. "I was in a state of shock. I got back into this convoy, shaking. It was the worst day of my life."
Engel and his wife, Mary Forrest, knew early on that something wasn't right with their son, Henry. Even as the boy approached the second year of his life, he couldn't talk or clap his hands. He also couldn't walk or even sit up straight. The boy's parents took him to every doctor they could think of.
"It was a mystery and we thought, 'Okay, well there are late bloomers,'" Engel remembered thinking.
Then the results of the full set of genetic tests came back last September, just around his second birthday, revealing Henry had a genetic brain disorder, a variation of Rett syndrome. The condition is caused by a rare genetic mutation that almost exclusively affects girls. It currently does not have a treatment or cure.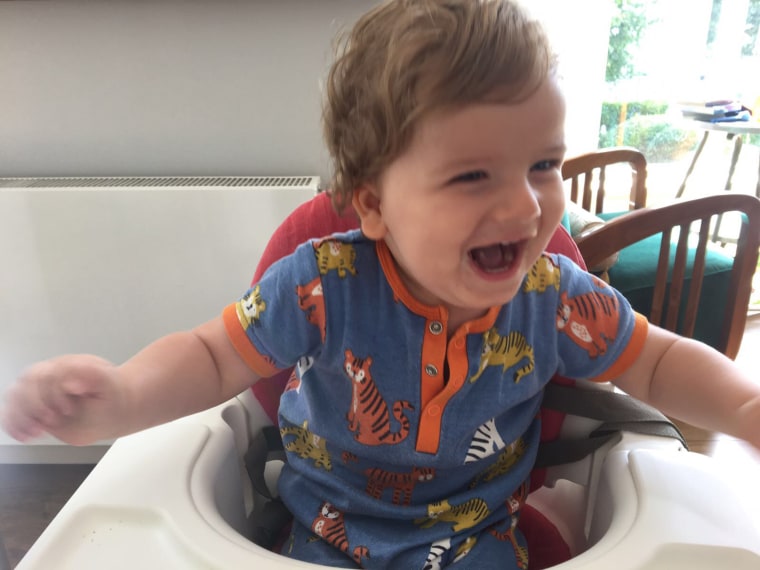 Children who have Rett syndrome appear to develop normally at first but then show symptoms at some point during the first year of infancy when they begin to lose their motor and cognitive skills.
"It's not just delay. It means life long, permanent, untreatable physical and intellectual impairment," Engel said. "Unfortunately, the more we learned about it the worse the news got."
Doctors have told Henry's parents that their son will probably never walk, talk or dress himself. His mental capacity will likely remain at the toddler level. The couple also has been warned to expect future health problems, such as seizures and rigidity.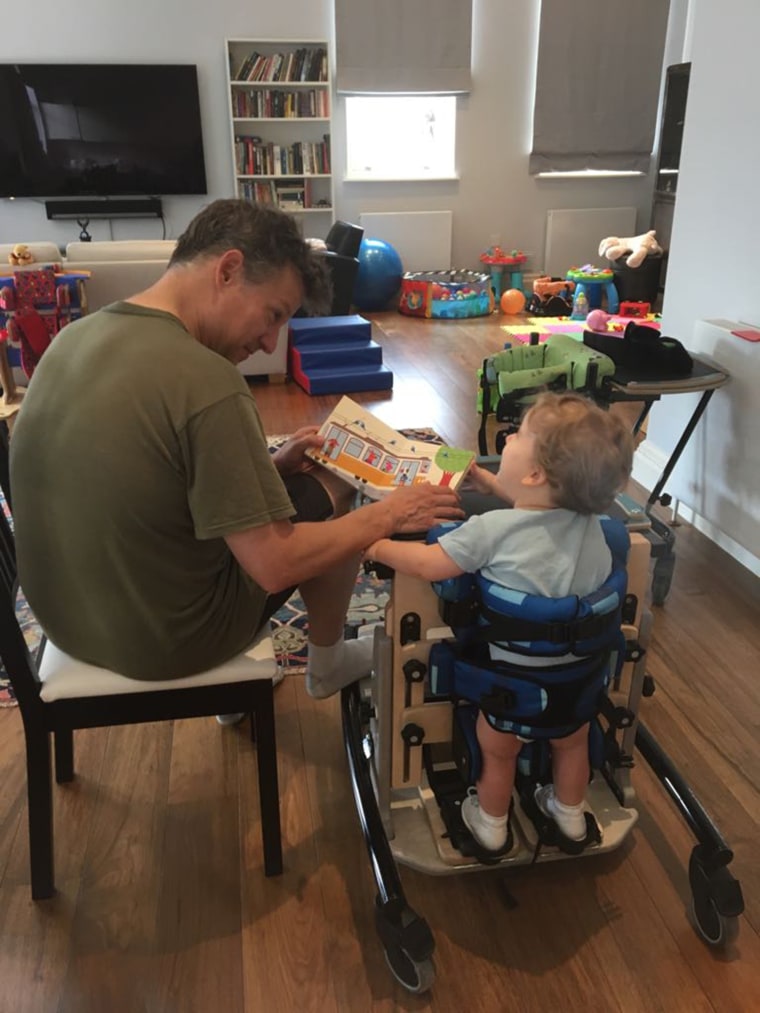 Rett syndrome is caused by genetic mutations that usually affect boys far more severely than girls because it attacks the X chromosome — of which boys have one but girls have two, with the second one serving as a normal copy of the mutated version.
But Henry has a unique mutation that is being studied with hopes of finding the key to a treatment for him and others. The work is being conducted by Dr. Huda Zoghbi, the same researcher who helped discover the mutation that causes Rett syndrome.
"Henry's mutation is unique in the world. But because it's unique is what makes it so valuable," said Zoghbi, director of the Duncan Neurological Research Institute at Texas Children's Hospital. "Sometimes from the rarest thing, you can learn the most."
Zoghbi's lab has collected and replicated Henry's cells in the hope they will help find a way to boost a protein called MECP2, which is essential for brain function but which Henry's body doesn't produce enough of to control his mind.
Zoghbi says if she can boost the protein safely, it would be a breakthrough for Henry and many other children.
"We know today there are hundreds of genes that can cause autism or can cause intellectual disability or complex psychiatric disorders," she said. "Using Henry's cells to study Rett syndrome, when successful, can be applied to any of those diseases."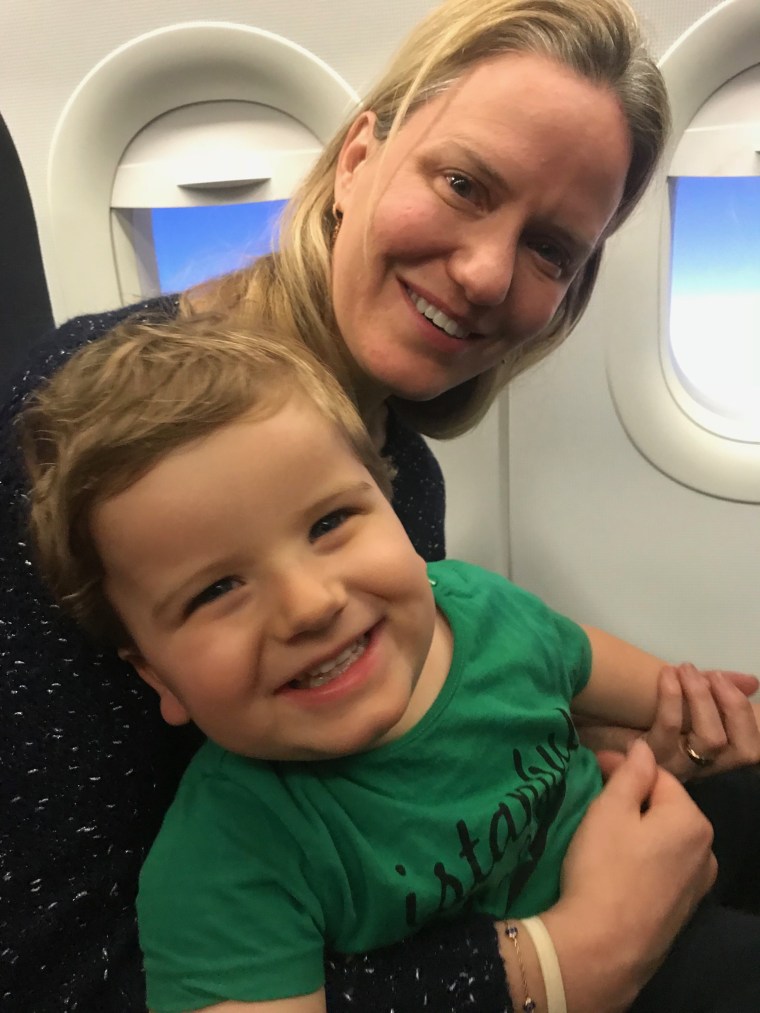 In the meantime, Henry receives daily physiotherapy and visits the hospital twice a week for appointments to help stimulate his senses. His mom, a former television producer, is now his full time care provider who helps keep him moving whenever possible, with hope that every tiny crawl will make his muscles stronger. She even turns meals into opportunities for Henry to develop motor skills he lacks.
"I'm basically his manager for that and cheerleader," Forrest said. "It gives me purpose, and it's important. I see it helping him."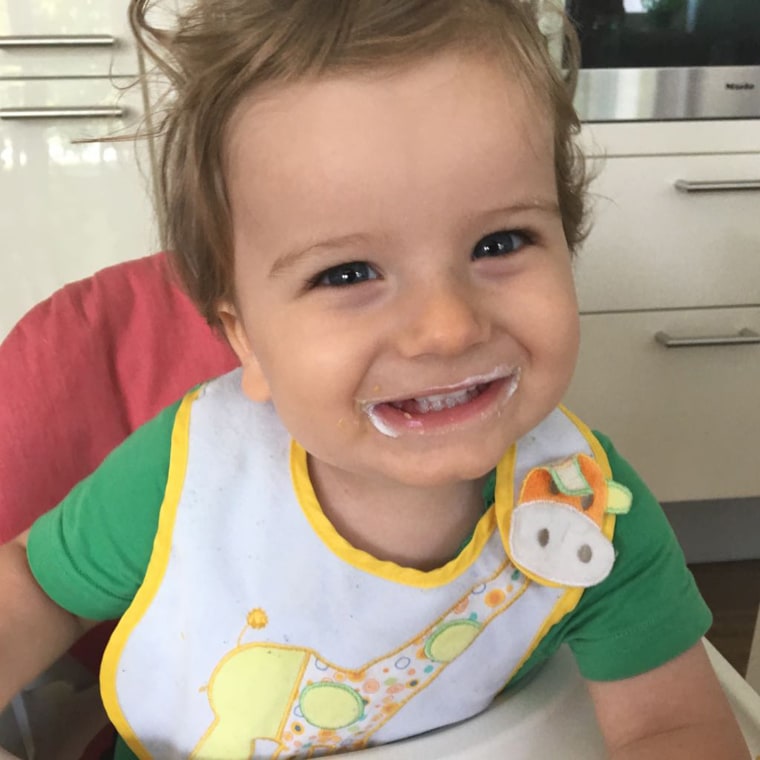 While she and Engel wait for scientific progress, they try to make Henry's life as normal as possible.
"It's hard. Sometimes I really have to gear myself up," she said. "I see a 9-month-old doing more than him. It's easy to get lost in this."
But there continue to be many moments of joy, and making sure Henry knows how much he's loved.
"It's made our relationship stronger actually. We're all we've got," Engel said. "We're all he's got right now, so we need to be a team."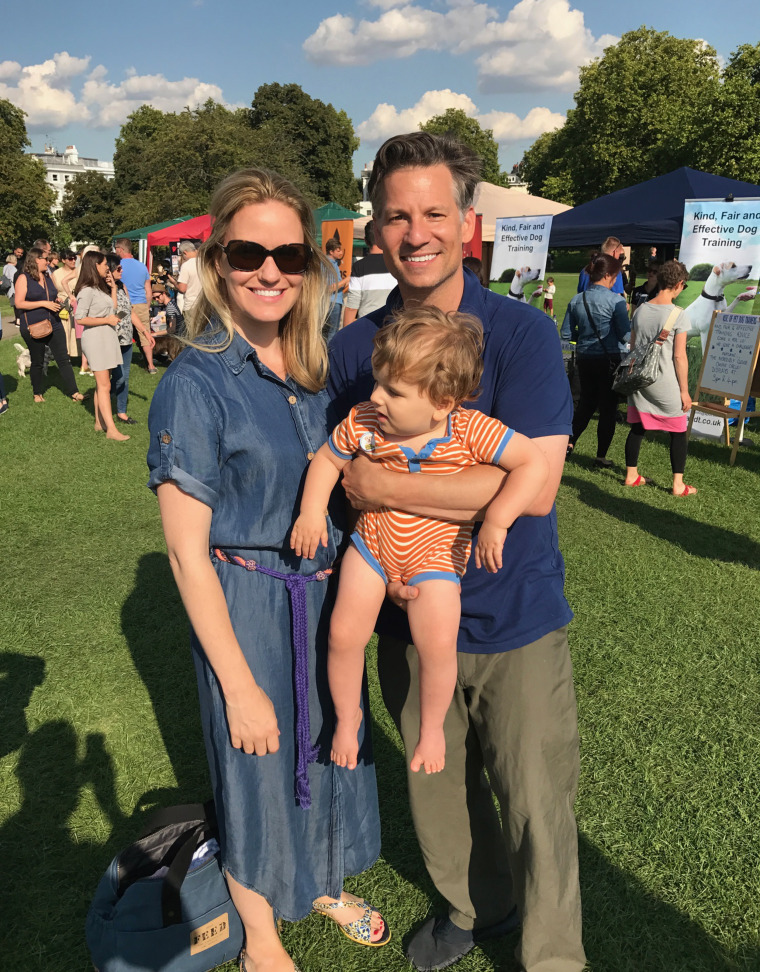 Engel said sharing his family's story has been difficult, but he and his wife feel it's necessary to help others like themselves.
"It's not a story that anybody wants to tell. It is very difficult for us, but we wanted to raise awareness, to make other families with special needs children, children who are challenging, know that they're not alone," he said.
"It can feel very lonely, when you go down the street and you see other children behaving normally and knowing that his life and our life is never going to be exactly like that."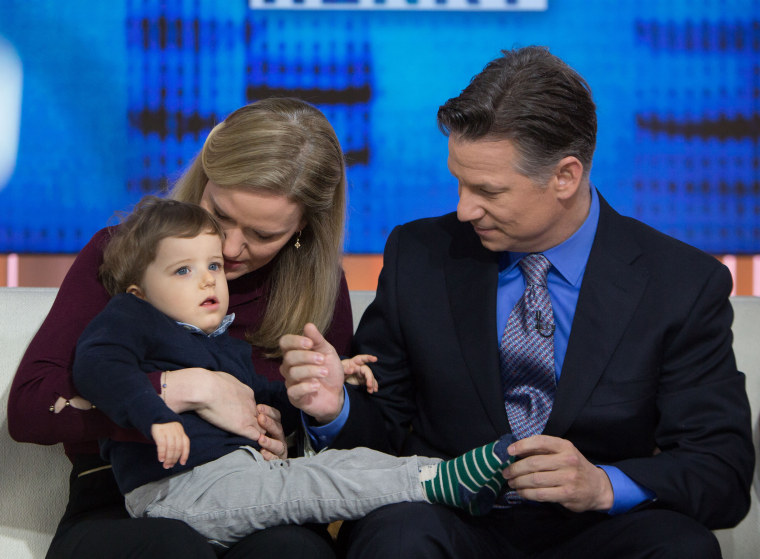 Forrest said that the process has been "raw, it's painful and very personal," but she and her husband appreciate the chance to help others.
"It's lonely, so hopefully other people maybe will see this and feel a little less alone — and we will, too," she said.
The also feel encouraged by the research being conducted daily by Zoghbi and her team.
"It gives us hope. It gets us through every day," she said.
More information about the research being conducted to find a treatment for Rett syndrome can be found at the Duncan Neurological Research Institute at Texas Children's Hospital.