Unless a cure is discovered for his rare and severe genetic disorder, Richard Engel's son, Henry, will never be like other children his age.
It's why his parents savor every small success.
A year ago, Engel, NBC's chief foreign correspondent, and his wife, Mary Forrest, learned their son has a variation of condition known as Rett syndrome. On Wednesday, the couple shared the progress Henry, who just turned 3, has made recently to highlight Rett Syndrome Awareness Month.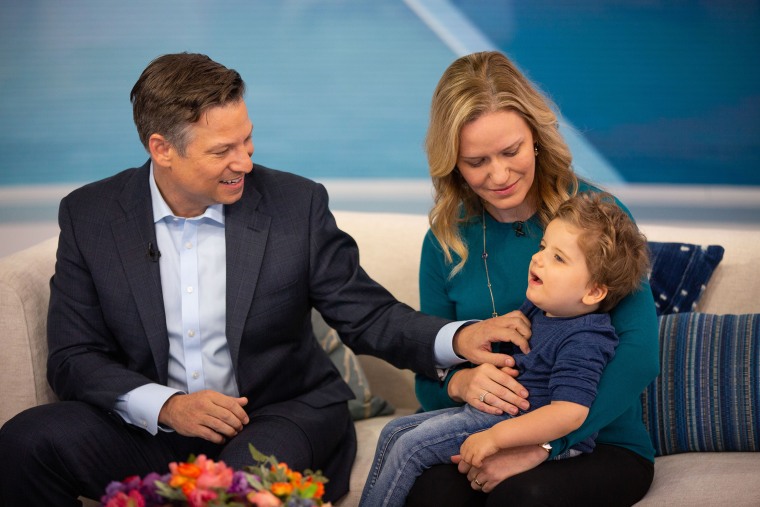 "He has been standing with assistance, with help," said Forrest, who also is helping Henry communicate through picture cards.
They also use a computer that follows what he looks at "to express what's on his mind and what he needs and kind of open up his world a little bit more," she said.
Rett syndrome is a condition caused by a rare genetic mutation that almost exclusively affects girls. Henry has a unique variation of the condition, which currently does not have a treatment or cure.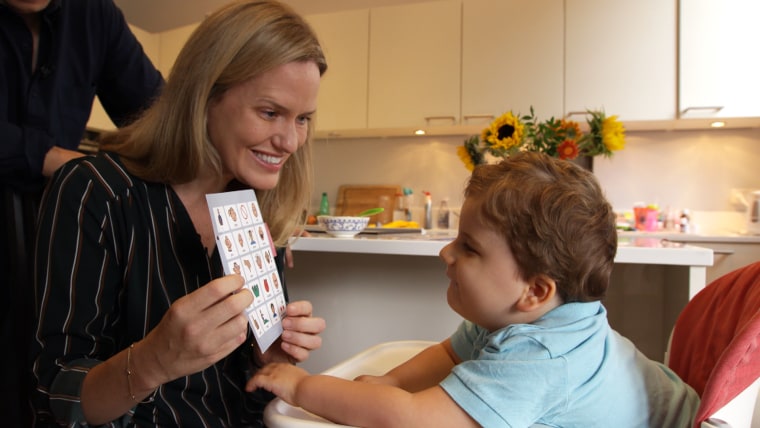 Henry can't talk or walk, but he's an otherwise healthy and happy boy.
Earlier this year, Engel and Forrest opened up publicly about Henry's condition, which will require life-long attention on the level of caring for a baby.
Henry loves going to the park and play groups with other children, but the visits are always bittersweet for his parents, who can't help but notice other kids his age.
"We have to keep going to places like that so he can socialize with other kids, but it is very hard," Engel said.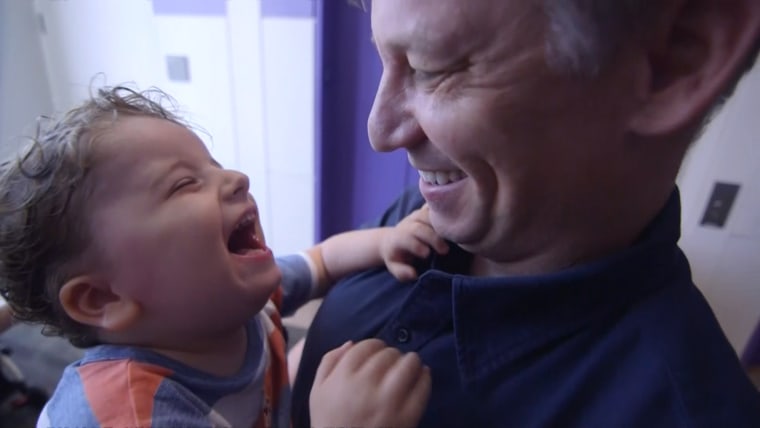 There also are practical, physical challenges having a growing child with special needs.
"In terms of picking him up and carrying him, picking him up from the floor is getting more difficult," Forrest said.
Henry needs to be carried constantly, lifted in and out of the bathtub, his bed and anywhere else he wants to go. Forest has started working out and wearing a vest that weighs 30 pound, approximately Henry's weight, so she can get used to carrying him for longer periods.
"For me, there is no greater expression of a mother's love than watching Mary walk up a hill in her heavy black vest so that she can carry Henry for another few months, a year or even two, pushing back what may be the inevitable, putting Henry in a wheelchair," Engel wrote in an essay about his family.
Henry goes for physical and occupational therapy nearly every day. But his main medical care comes from the Texas Children's Hospital in Houston. On a recent trip, doctors checked him for seizures, which are common with his disorder. So far, there has been no evidence of them.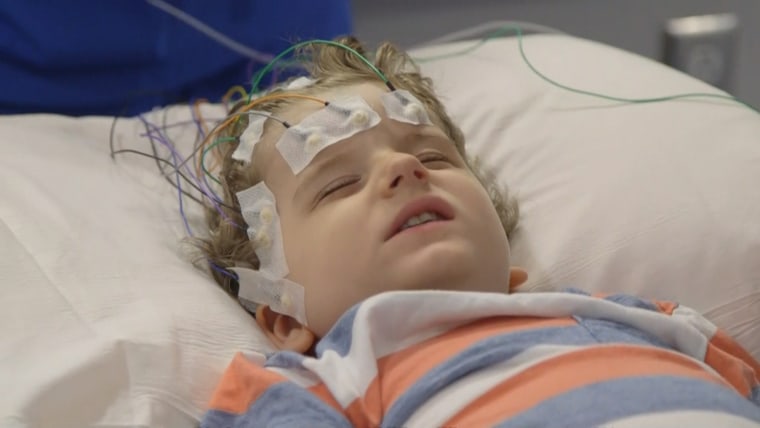 The hospital is also the research site of Dr. Huda Zoghbi, who helped discover the mutation that causes Rett syndrome.
"He looks really good. He's more interactive, using his hands much more," Zoghbi said of Henry during his most recent visit.
Zoghbi's lab took samples of Henry's cells and successfully replicated his unique gene mutation in laboratory mice. She now is trying a half-dozen different approaches to cure the mice by stimulating their brains and boosting proteins.
"In this way we would be helping Henry but we would be helping many, many other people with Rett syndrome mutations," said Zoghbi, who is the director of the hospital's Duncan Neurological Research Institute.
Zoghbi's determination could be the key to solving the terrible blip in Henry's genetic code.
"I have a goal I have to accomplish and I will not retire until I bring a treatment, I hope, for Rett syndrome," she said.
Zoghbi continues to provide Henry's parents with hope.
"We feel like we have the best ally possible to help Henry, the other boys and girls with Rett and beyond," Forrest said.
Learn more about the research being done to help Henry by visiting the Duncan Neurological Research Institute.