Renee Zellweger, you always had us at "hello." But when the "Bridget Jones" star hit the red carpet at a Hollywood benefit Monday night, the Internet went, "huh?" 
The dramatic change in her appearance — the signature squint is gone and her face has been widely called "unrecognizable" — has prompted massive international speculation and won her the dubious honor of trending on Twitter.

But while it seems some can't face her new look, the actress isn't shying away from the flap.
"I'm glad folks think I look different!" she told People in response to the buzz. "I'm living a different, happy, more fulfilling life, and I'm thrilled that perhaps it shows."
On Tuesday the online world demanded: What kind of cosmetic surgery has the 45-year-old Oscar-winner had?

"Is that really you, Renee?" asked a writer in the Atlantic. "Is everything OK?"

But Zellweger's response to People didn't include any cosmetic surgery confession. She simply found that talk "silly."
"It seems the folks who come digging around for some nefarious truth which doesn't exist won't get off my porch until I answer the door," she said.
Zellweger's long been known as a talented, chameleon-like actress, changing her appearance — such as gaining pounds to play the Bridget Jones character — or her accent, as she did as hillbilly Ruby in "Cold Mountain." But in real life, she's fended off public scrutiny over her looks and accusations of extreme plastic surgery and eating disorders. "When you read reports that you are starving yourself or that you are anorexic it's very unfair and disappointing," she told the U.K. paper the Daily Express in 2013. 
For all the online meanies, there were also supporters for her new look.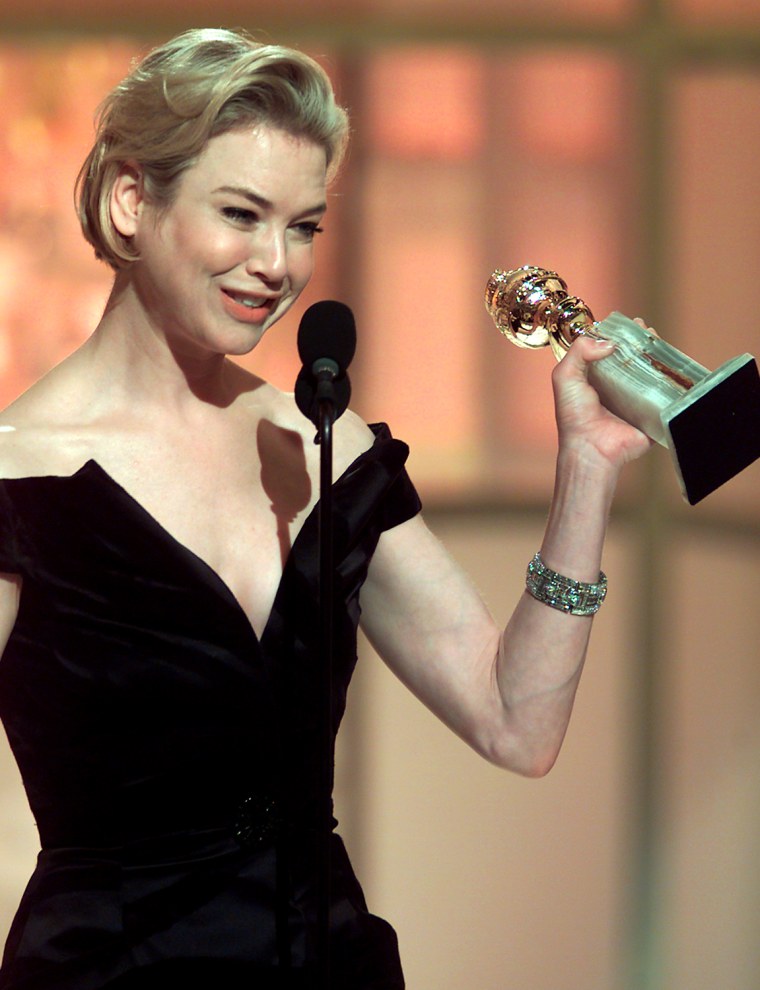 After examining photos of Zellweger at Monday's event, Michigan-based plastic surgeon Dr. Tony Youn says there's not as much change in her face as it first appears. "The real difference is in her eyes and eyebrows," says Youn, a TODAY.com contributor. "Her cheeks look the same, her lips look the same, her nose and jawline also don't appear to have changed."
Youn hasn't treated Zellweger, but says too much Botox can "cause the eyebrows to drop and the eyelids to look heavier."
As for the actress, she has a far simpler explanation for her so-called transformation.
"My friends say that I look peaceful. I am healthy," Zellweger told People. "For a long time I wasn't doing such a good job with that. I took on a schedule that is not realistically sustainable and didn't allow for taking care of myself. Rather than stopping to recalibrate, I kept running until I was depleted and made bad choices about how to conceal the exhaustion. I was aware of the chaos and finally chose different things."