A group of more than 400 products that includes breakfast muffins, yogurts, parfaits and premade sandwiches has been recalled due to potential listeria contamination, the Food and Drug Administration announced.
The recall by Baltimore-based Fresh Ideation Food Group is for products sold from Jan. 24, 2023, through Jan. 30, 2023, in Connecticut, Maryland, Massachusetts, New Jersey, New York, North Carolina, Pennsylvania, South Carolina, Virginia and Washington, D.C.
The foods all have a label or identifier at the bottom of the label saying "Fresh Creative Cuisine," as well as a fresh through or sell through date ranging from Jan. 31, 2023 to Feb. 6, 2023, according to the FDA. The agency has released a full list of the products affected.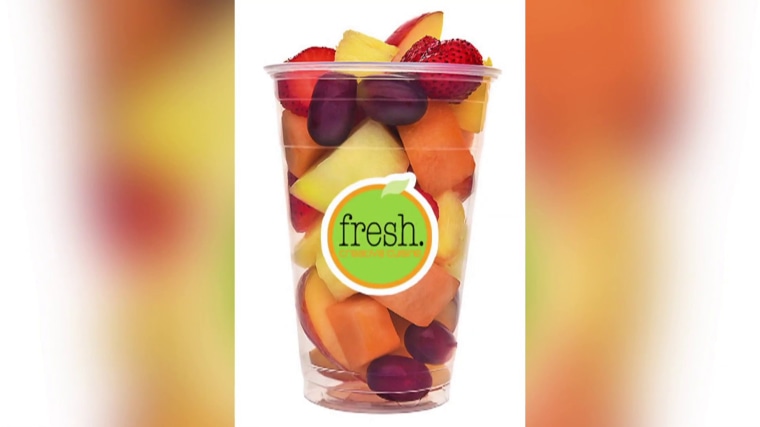 No illnesses have been reported to date, the FDA said. The recall was initiated because Fresh Ideation Food Group's samples tested positive for Listeria monocytogenes, according to the FDA.
Anyone who purchased the recalled products is urged to contact the company at 855-969-3338.
Eating foods contaminated with listeria can cause serious infections, particularly in young children, people with weakened immune system, people over 65 and pregnant women, according to the Centers for Disease Control and Prevention.
Symptoms include fever, vomiting, diarrhea, headache and stiffness. Listeriosis during pregnancy can cause miscarriage and stillbirth. About 1,600 people get listeriosis each year, and about 260 die, according to the CDC.
The recall comes less than a week after nearly 53,000 pounds of salami were recalled by Rhode Island-based manufacturer Daniele International for possible listeria contamination. The recall by Fresh Ideation Group also includes numerous sandwich products that contain deli meats.