We know by now that for all the glitz and glam of Hollywood, there's also plenty of body shaming and judgment. Pressure to be thin has caused stress for many celebrities in the spotlight, but fortunately, Rebel Wilson said she doesn't let it get to her.
The "Pitch Perfect" star, who has outwardly embraced her body as a plus-size woman, revealed that she's actually been told not to slim down, in a recent interview with E! News.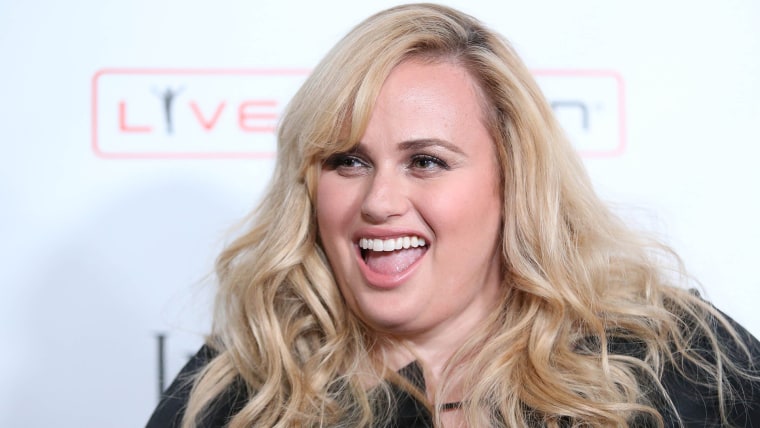 "You know what? People say, 'Don't lose weight,'" Wilson said. "You don't want to be in that weird range of 'are you skinny or are you fat'? Because how do you class yourself then? Weirdly, a lot of people say don't. But then I guess when you're doing movies with actresses who are super skinny and whatever and you got to do a photo shoot side by side … then you notice you're twice the weight they are."
RELATED: Amy Schumer gets emotional talking about body image, empowerment on TODAY
Though it may be hard to ignore, Wilson has instead spent the time learning to appreciate herself.
"But for me, it's just about being comfortable in your own skin," she continued. "You never want to be like too unhealthy because that's bad. But you just want to be comfortable with who you are, whatever your size."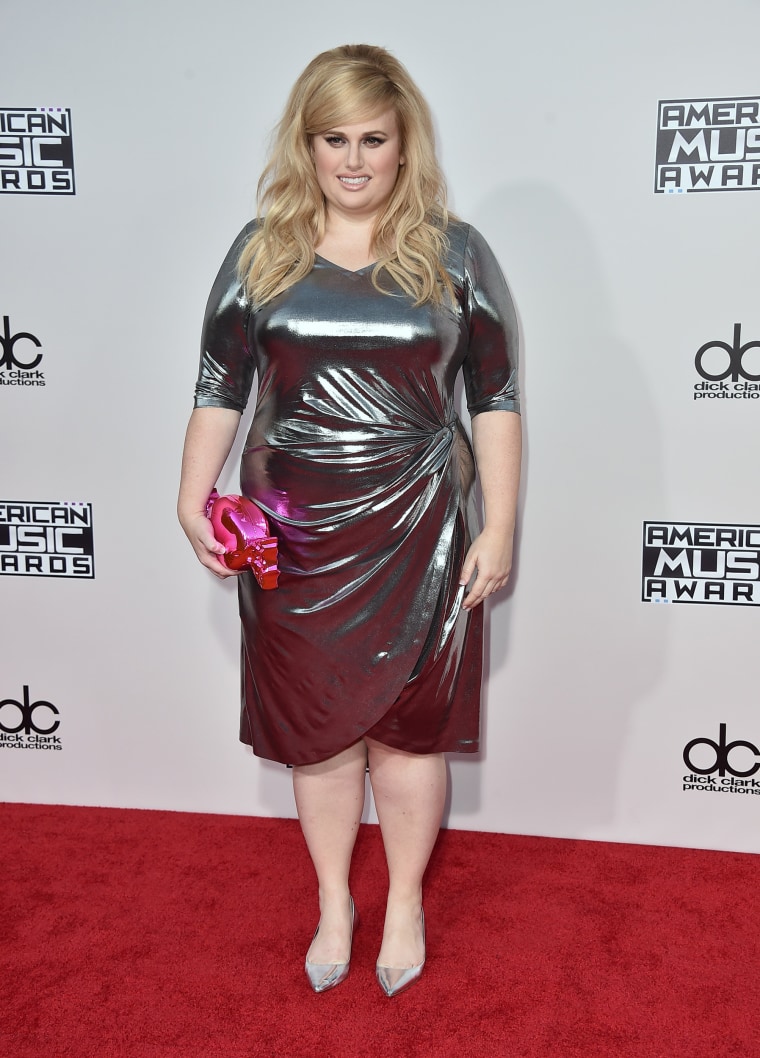 Wilson, who now doubles as a designer, joined the plus-size fashion market in November when her first line debuted at Torrid.
RELATED: Rebel Wilson creates edgy new clothing line for Torrid — see TODAY's top picks
"I didn't think I'd be able to design clothes," Wilson told E! News. "I thought, 'That's not in my repertoire.'"
Her reason for stepping in? Wilson wasn't seeing outfits for plus-size girls that were "youthful" or "on trend". So she created a line that would embody just that. It has been extremely popular, too — her spring collection hits stores next month.