Thinking about lacing up your shoes to run 26.2 miles? First of all, congratulations. It takes a lot of guts to sign up for that first marathon, so give yourself a quick pat on the back before things get real.
I'm the first to confess that I was not born a runner, but earlier this month, I did miraculously cross the finish line at the New York City Marathon. And now that you're considering a similar goal, let me give you a head start. From spending my paycheck on energy gels to enduring the wrath of the foam roller, here's what I wish I'd known before running a marathon.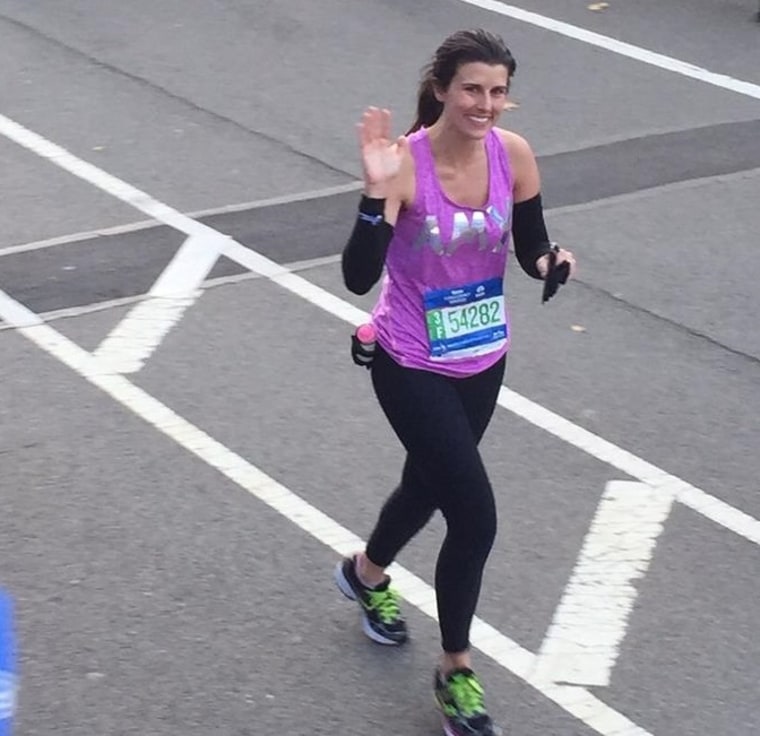 1. Say goodbye to your social life. Running a marathon is a lot of saying "I think I can, I think I can," but before that, prepare yourself to say "I can't" when people invite you out. During training, I had to turn down pretty much all social plans for no other reason than that I had to go run for hours. 
2. The cost doesn't end at the registration fee. Prepare yourself to invest in a good pair of shoes, dozens of energy gels, socks and more. I spent $17 on one pair of socks. One pair! And they are now my most valued possession.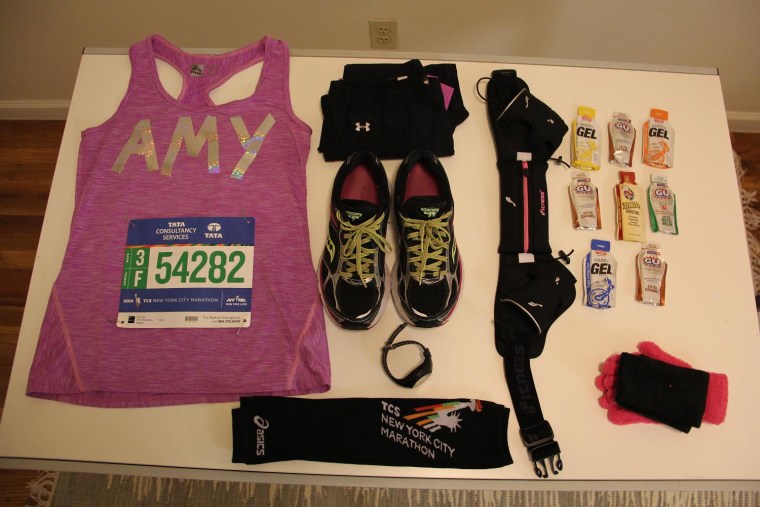 3. Find a running group. I really struggled to find the motivation to run more than four miles during the early weeks of my training. Fortunately, I ended up finding a reasonably-priced marathon program through a local running store. I was terrified to show up on the first day of the program, but I am so glad I did as those runners are now some of my closest friends. (Well, only friends. Remember lesson number one?) 
4. Try running without music. It may sound scary to be alone with your thoughts for hours, but listening to music messed with my tempo during long runs, and eventually the blaring music drove me nuts. Trust me, when you're running for hours, you need to be in a specific mental state and blasting T. Swift can mess with that. Plus you will want to hear the crowd cheering on race day.
5. Foam rolling looks fun, but it's really a (necessary) form of torture. Those foam cylinders that look like toys at the running store? Yeah, you're going to need to buy one of those to help stretch your muscles after 10-plus mile runs. While pressing your legs down and using your body weight to stretch looks fun, you will learn really quickly that it's not. It hurts. But you will be glad you did when you're able to walk without wincing the next day.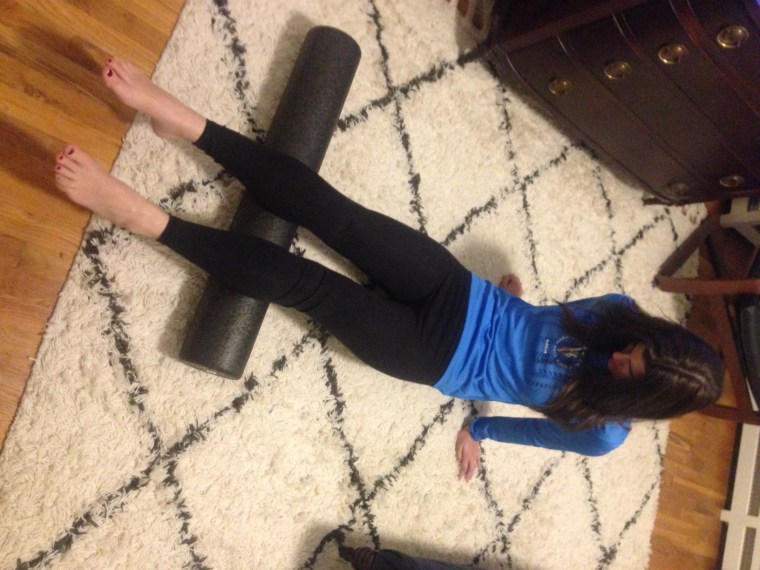 Fortunately for me — and now for you — the TODAY team is filled with marathoners, so I asked some of them what lessons they learned from running marathons over the years and am passing their wisdom on to you. Soak it up, take notes and good luck on race day!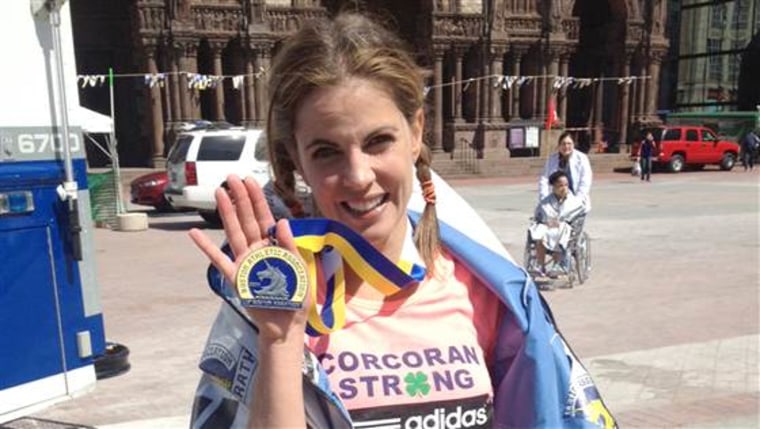 6. You might gain weight. It seems like weight would shed off of you considering how much you are running, but don't panic if the scale tips in the other direction. I typically put on a few pounds while training for marathons. Your body knows what you have to do and you're constantly eating. It's OK! — Natalie Morales, TODAY anchor
7. Accept that your body is going to take a beating. If you haven't lost toenails while training, you probably will on race day. You're going to experience chafing in places you didn't know you could chafe. You're going to blister in places you didn't know you could blister. Just take care of business and keep on going — and take the Vaseline whenever they hand it out. — Natalie Morales
8. Don't use anything new on race day. It's important to have trained and completed your long runs in your shoes and any clothing you're going to wear on marathon day. Don't use race day to break in anything new. — Natalie Morales
9. Watch everything you eat 48 hours before your marathon. You don't want to go over the top with carbo-loading. I aim for 4-6 ounces of protein and a little bit of pasta the night before a marathon. We're not talking a heaping plate of pasta. The last thing you want to feel is a big knot in your stomach. — Natalie Morales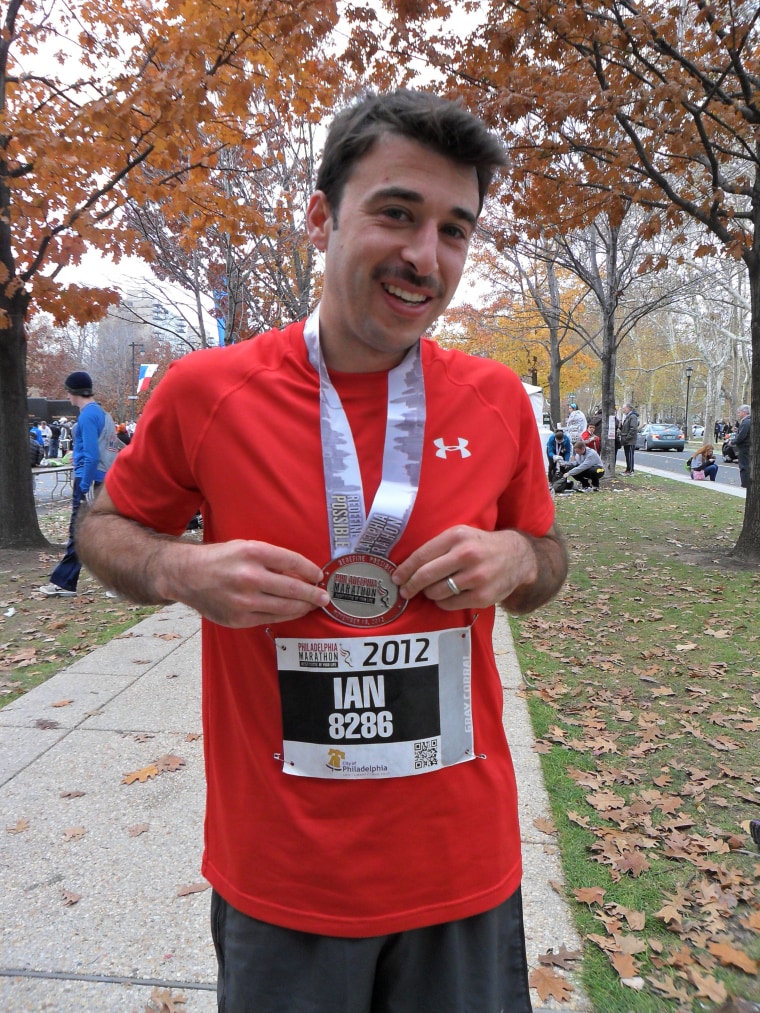 10. Give yourself a mental break. You will get sick. A work project will keep you in the office. You will get stuck in traffic. Regardless of the reason, life will derail your training — and it isn't worth sweating. Missing a few training sessions — even if they're longer runs — will not derail your progress. You will still finish. You can still call yourself a runner. Marathons are mental battles. If you're hung up on missing a few runs, then you're already losing that fight. (I know. I've been there.) Give yourself a break. Essentially excusing yourself from training at less than 100 percent will clear brain space and allow you to focus on the facts that matter: (a) making it to the start is a huge accomplishment, (b) this will feel like other runs and (c) a whole city is cheering for you. — Ian Sager, TODAY.com editorial manager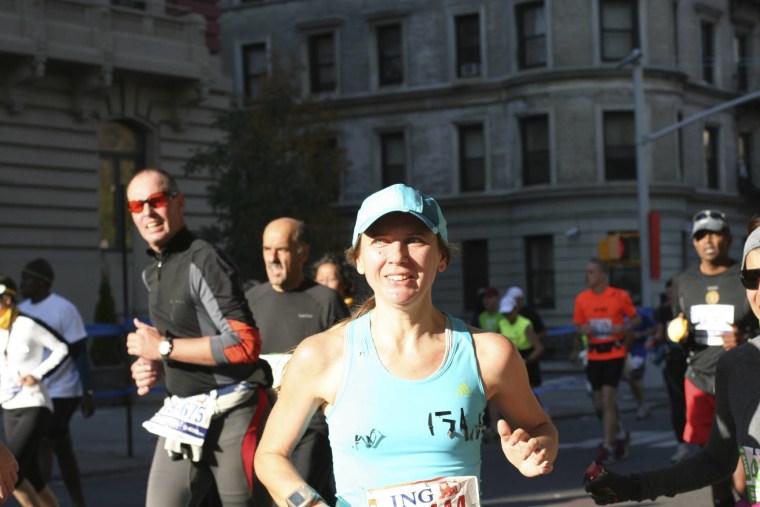 11. You may get post-marathon blues. It may seem counter to what one would think, but you might actually feel a bit sad in the days after your marathon. You work for months on a goal and then suddenly, it's over. It's normal to feel bummed. Give it a few days and it will pass. — Megan Steintrager, TODAY.com food editor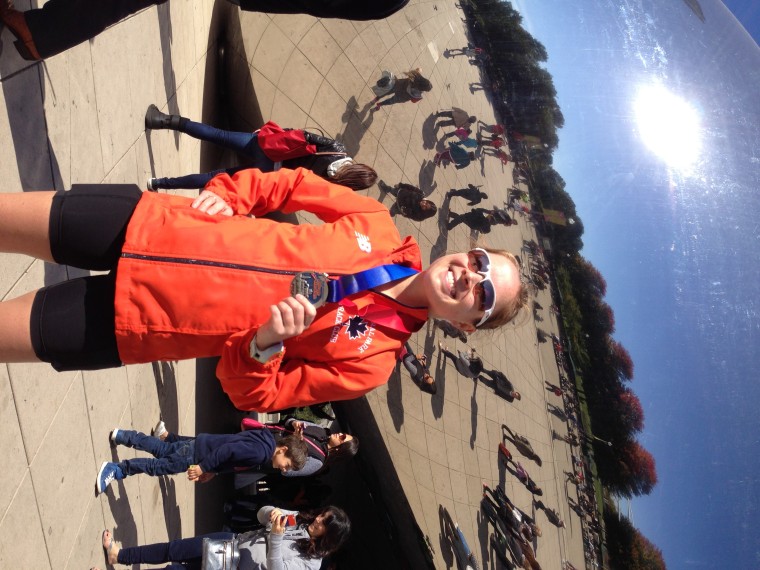 12. Don't go out too fast. I repeat: Do not go out too fast. I know it sounds obvious, but when you are full of adrenaline and the crowd is going wild for everyone at the start, it's very easy to take off speeding. Trust me though, you will feel a lot better at the end if you pace yourself throughout the race and can finish strong. — Meredith Kennedy, TODAY associate booking producer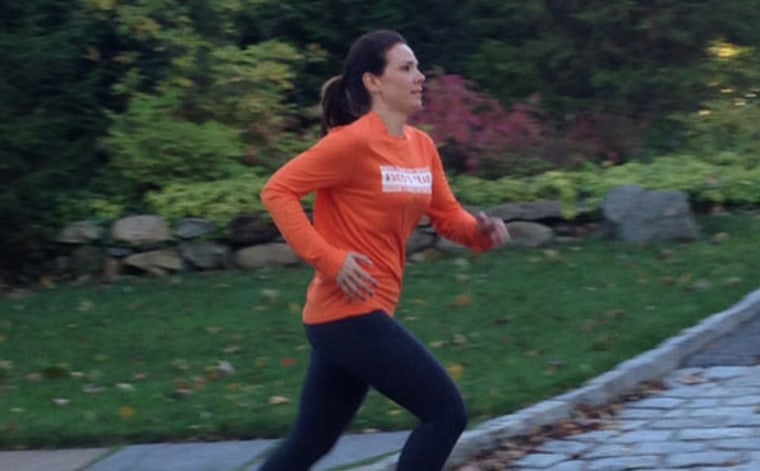 13. Forget the flip flops. My first marathon was in Hawaii — rough, I know! I was so excited to be there that I saw everything I could the day before the race, and I wore flip flops. No support, no cushioning, hours of pavement and cement as I made my way around Honolulu. Before I hit that first mile marker, my feet made it clear they were done. Not a good way to run the next 25-plus miles. My advice: Wear sneakers and don't overdo it on your feet the day before your race. — Erica Hill, Weekend TODAY anchor
14. Write your name on your shirt. The support of the crowd can't be underestimated, and if they see your name, they will cheer you on. You deserve it! Be proud and let the love come your way. — Erica Hill
15. Visualize. On my long runs, when my joints are aching or my legs feel heavy, I think about that finish line. I picture my family waiting for me, cheering me on. I feel tears well up in my eyes and chills run down my arms as I imagine that moment. I can see the medal around my neck. I can feel the sense of pride and satisfaction in saying that I did it and all of a sudden, I find that strength to push through. — Erica Hill
16. Have fun! This is a huge accomplishment and you have trained for months. Own it, embrace it and take it all in. The adrenaline rush from your fellow runners and the crowd is infectious, and you deserve to celebrate every moment. — Erica Hill