It's a surgery so unusual that when 10-year-old Haley Stol's mother first heard about rotationplasty, she simply called it "freaky."
Haley had bone cancer in her right leg and needed an above-the-knee amputation to get rid of the tumor. To give her the best shot at running and jumping again, doctors would take part of her lower leg, rotate it backwards and reattach it to her thigh.
Her foot and ankle, facing in the opposite direction, would become her new knee. The family now affectionately calls the limb a "toof," or foot spelled backwards.
After months of a difficult recovery, Haley is finally home and waiting for the moment she can start using a prosthetic leg.
"She really wants to ride horses again and just be a normal kid. Be active and do what she wants, when she wants, without having to be in a wheelchair," her mom, Nicole Stol, told TODAY.
Related: 2-year-old amputee learns to walk, exclaims, 'I got it!'
A 'disturbing' find
Not long ago, Haley was an energetic, healthy girl who liked to climb trees and play outside with her six siblings at the family's home in Graham, Washington. When she suddenly developed a limp last year, Stol thought she pulled a muscle while roller blading, but an X-ray showed "something quite disturbing," she recalled.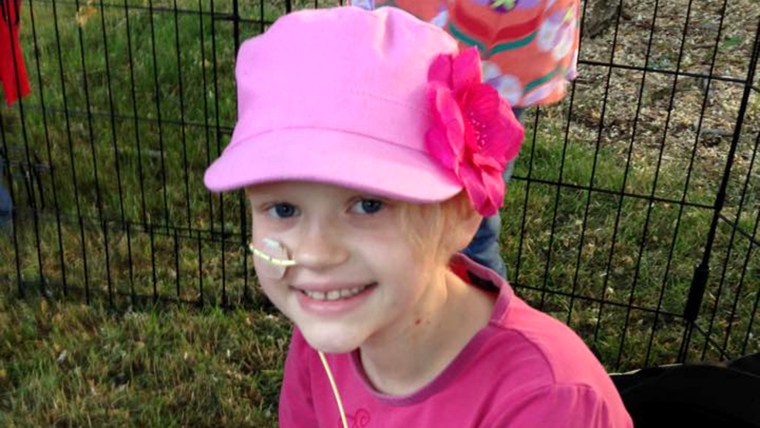 Doctors found a big tumor in Haley's thighbone, just above the knee joint. The diagnosis: osteosarcoma, an aggressive bone cancer that required treatment right away. Haley would need chemotherapy and surgery, followed by more chemo.
That's when the family first heard about rotationplasty.
"I thought: that is so freaky. What kind of person thinks of these things? … It was so bizarre," Stol said.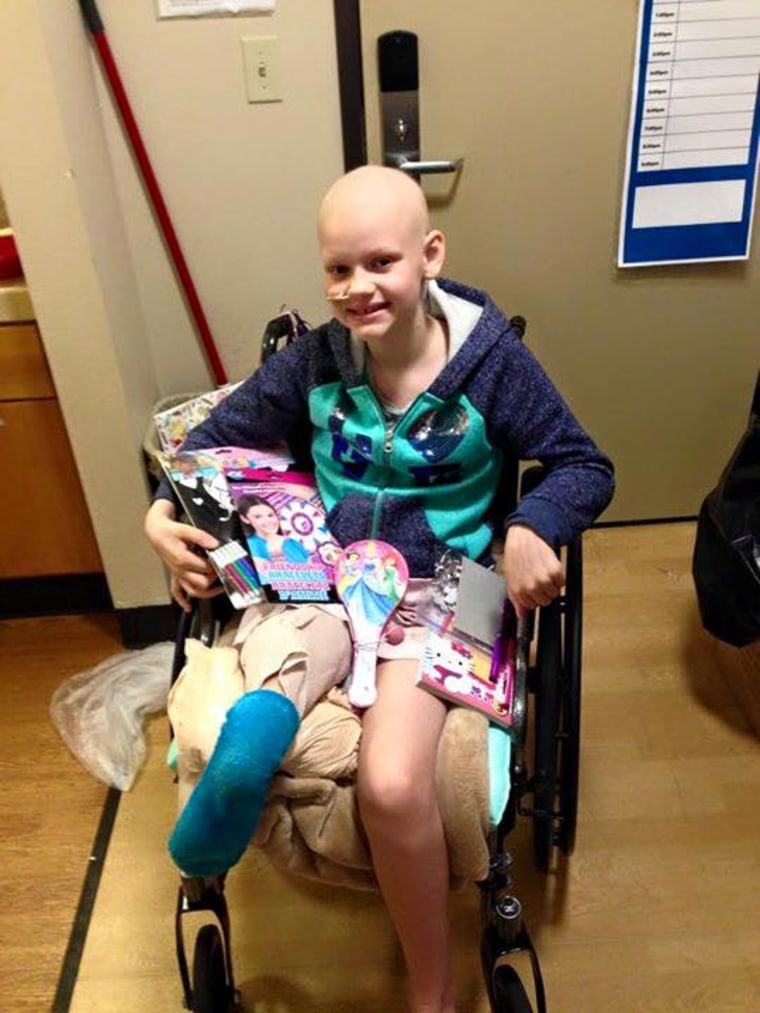 Many positives
"It's challenging (to explain) because it is so foreign to most people," said Dr. Megan Anderson, an orthopedic surgeon specializing in bone cancer at Boston Children's Hospital. She is not involved in Haley's care, but has performed rotationplasty a number of times.
When Anderson talks to families about the surgery, she focuses on the many positives. Rotationplasty allows kids who need to have part of their leg amputated to end up with a much longer limb, making it easier to use a prosthesis and to walk, she said.
Related: 'Amputation hasn't stopped me': Boy's inspiring race photo lifts fellow amputees
The ideal patient is a child — the younger, the better.
"Their brains are so plastic that they can turn that foot around in their brain and make it work like a knee… it's absolutely remarkable," Anderson said. "If you do this kind of surgery in older kids or adults, that wiring just doesn't change as easily."
After recovering, kids can play sports and enjoy high-impact activities that wouldn't be recommended otherwise, Anderson noted. Many go on to be amazingly athletic and they usually don't need any more operations.
The rotated foot continues to grow with the child. Physical therapy stretches and strengthens the ankle muscle until it has "a range motion like a ballerina" to mimic a knee, Anderson added.
The surgery is rare: Only about two patients a year undergo the procedure in Boston Children's Hospital, she noted.
Haley's choice
The more Haley's mom read about rotationplasty, the more she was convinced it was the right way to go. She also knew her daughter would cope well with her new body.
"She's confident, so having her foot on backwards isn't going to be devastating for her self-esteem," Stol said.
One day, the family gathered around Haley and presented her with a list of options. The little girl, miserable from chemotherapy, simply wrote down on a piece of paper, "I think God wants me to choose" and then drew an arrow to rotationplasty.
The complex, multi-hour surgery took place on July 22, 2015, at Seattle Children's Hospital. There were some tough times ahead.
The recovery has been "awful," with a number of complications, Stol said. The family has been documenting the challenges on the Haley's Journey Facebook page.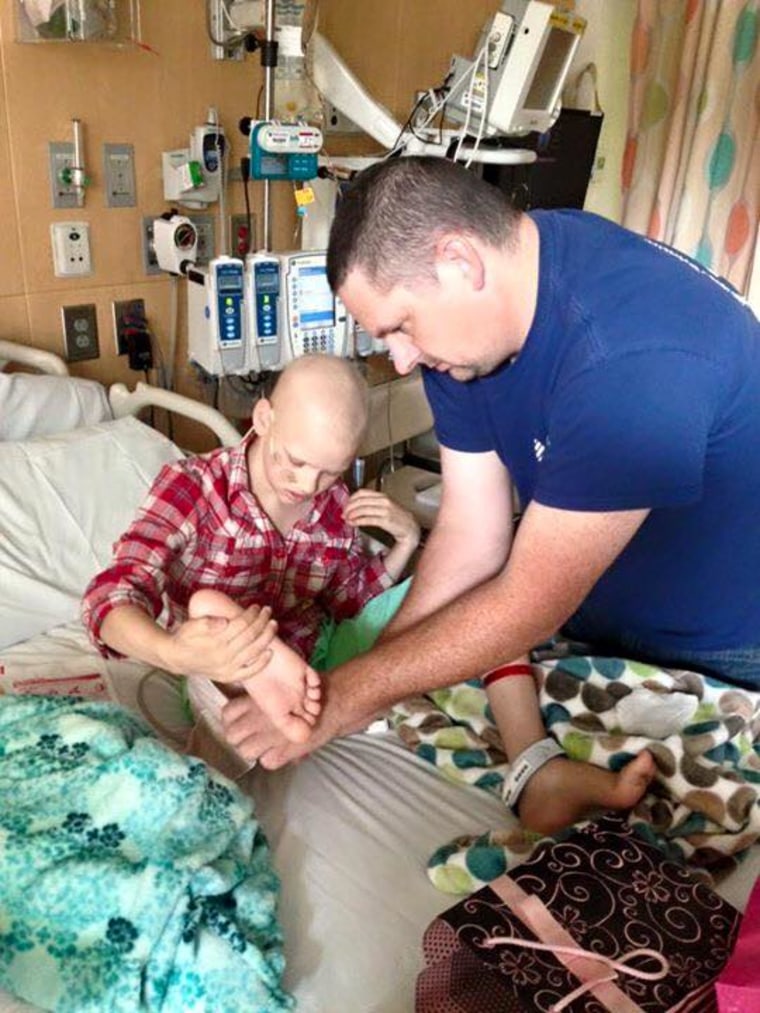 A difficult start
At one point, necrosis set in, so the girl had to return to the operating room a number of times, Stol recalled.
When Haley resumed chemotherapy, the leg had more trouble healing. Chemo kills off tumor cells, but it also harms normal cells, including those that heal muscle and bone, Anderson noted.
Related: British model will become first amputee to walk runway in Fashion Week
As months went by, the entire Stol family put everything on hold and stayed at Ronald McDonald House in Seattle to be near Haley. Their camper, parked at the hospital, provided additional accommodations. Haley's dad Hans took an unpaid leave of absence from work.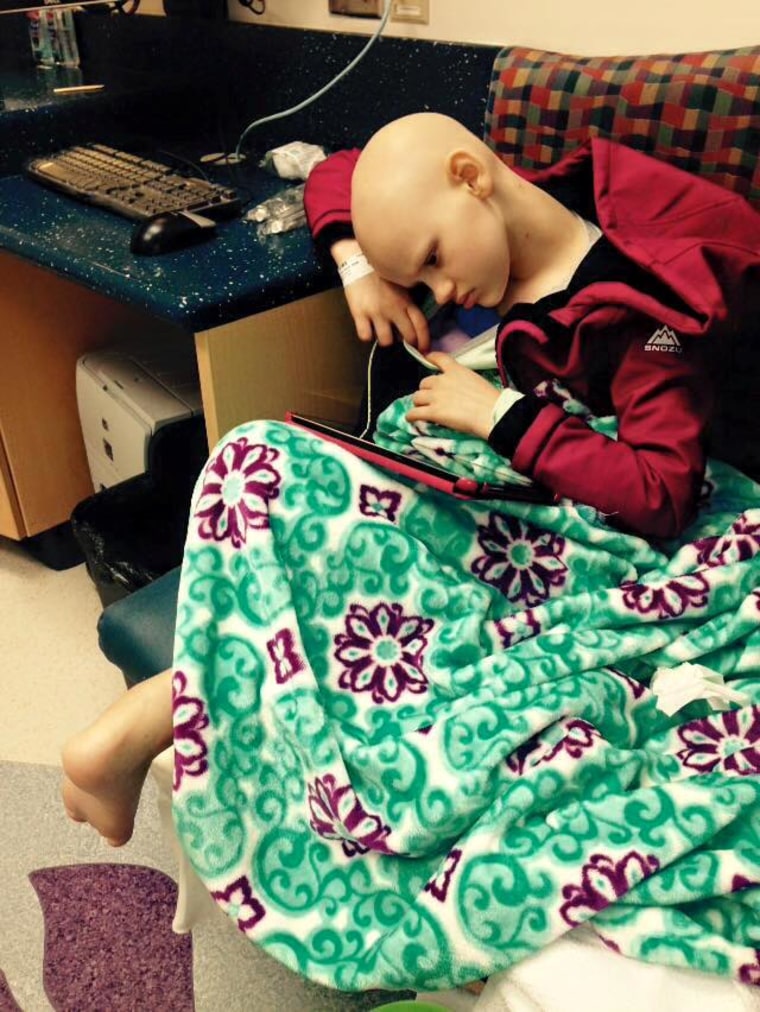 The Stols were only able to return home to Graham with Haley this month. Today, her leg is doing better, Stol said. The prosthetic is on hold until everything is completely healed, which is expected to take another couple of months.
Haley is resuming physical therapy. For now, she's in a wheelchair and getting used to her "toof."
"It's just part of life now," her mom said.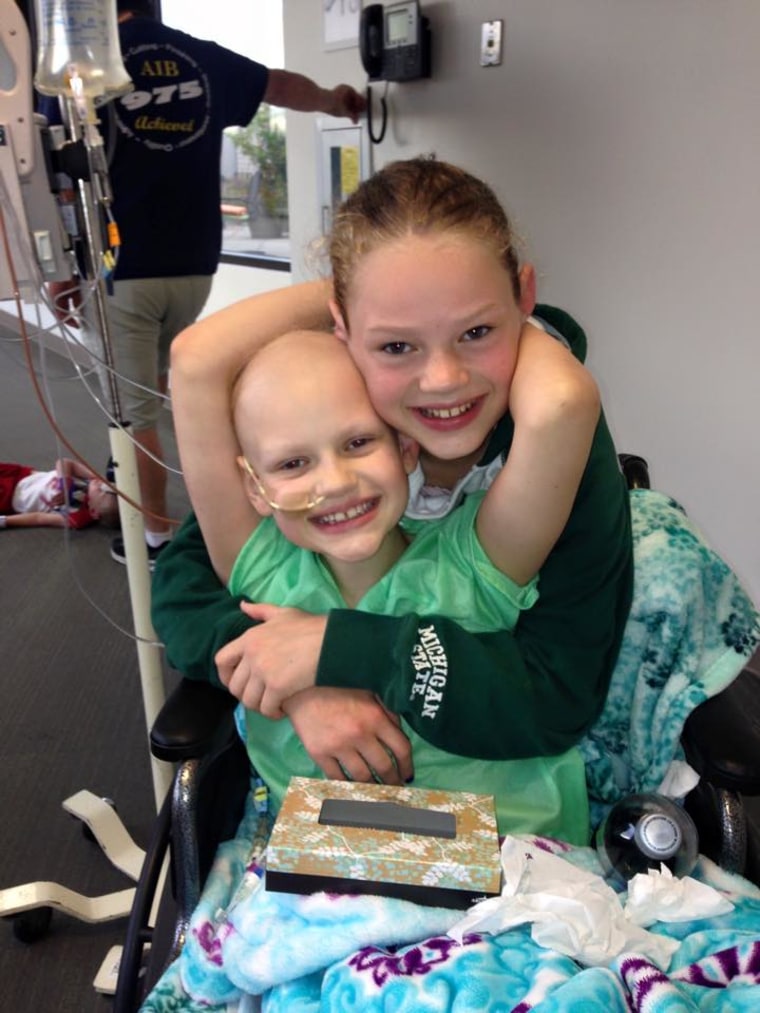 The Stols are also coping with other problems. Haley's 4-year-old brother was born with a heart defect and needs another surgery, while her dad Hans lost his job when his plant closed. If you'd like to help the family, visit their GoFundMe page.