Throwing on a pair of running shoes and heading out the door is one of the cheapest, simplest forms of exercise. But when two college friends took up running to burn off some of the freshman 15-pound weight gain, their families and friends couldn't relate.
"[They] would ask us what we were doing, and when we said 'running,' they would look baffled," said Toni Carey. She started running shortly after graduating Middle Tennessee State University, inspired by watching her friend Ashley Hicks take up the sport. Both Carey and Hicks are African-American, and they say they also felt excluded at the races they attended.
"We would be the only black people there," Carey says, "and we never got a warm welcome. It was like, 'are you guys in the right place?'"
That's likely because Carey and Hicks are, in fact, a rarity. The 2013 National Runner survey, an annual report by Running USA of nearly 25,000 American runners, showed that only 3.3 percent of African-Americans were classified as "core runners" -- defined as those who compete in races and train year-round. That's compared to 88.1 percent of runners who were white, 5.2 who were Hispanic and 4.1 who were Asian or Pacific Islander. (Respondents could select more than one ethnicity, so that's why those numbers add up to more than 100 percent.)

So Carey and Hicks decided to do something to encourage their community to join the activity they loved. They began by blogging about their races and training, and then, Carey says, "It took a life of its own."
That was 2009, and "it" became an online group called Black Girls RUN! Today, nearly 70 running groups exist across the United States, with about 61,000 members. The Black Girls RUN! Facebook page has over 70,000 "likes," and the Twitter feed has almost 17,000 followers.
"Black women who don't necessarily feel welcome in [majority-white] spaces, this was made for them in mind," says Dr. Koritha Mitchell, professor of English at Ohio State University and head of Black Girls RUN!'s Columbus, Ohio group, which has about 750 Facebook members and organizes runs five days a week, including programs that take novices from walking to running 5Ks in just a few months.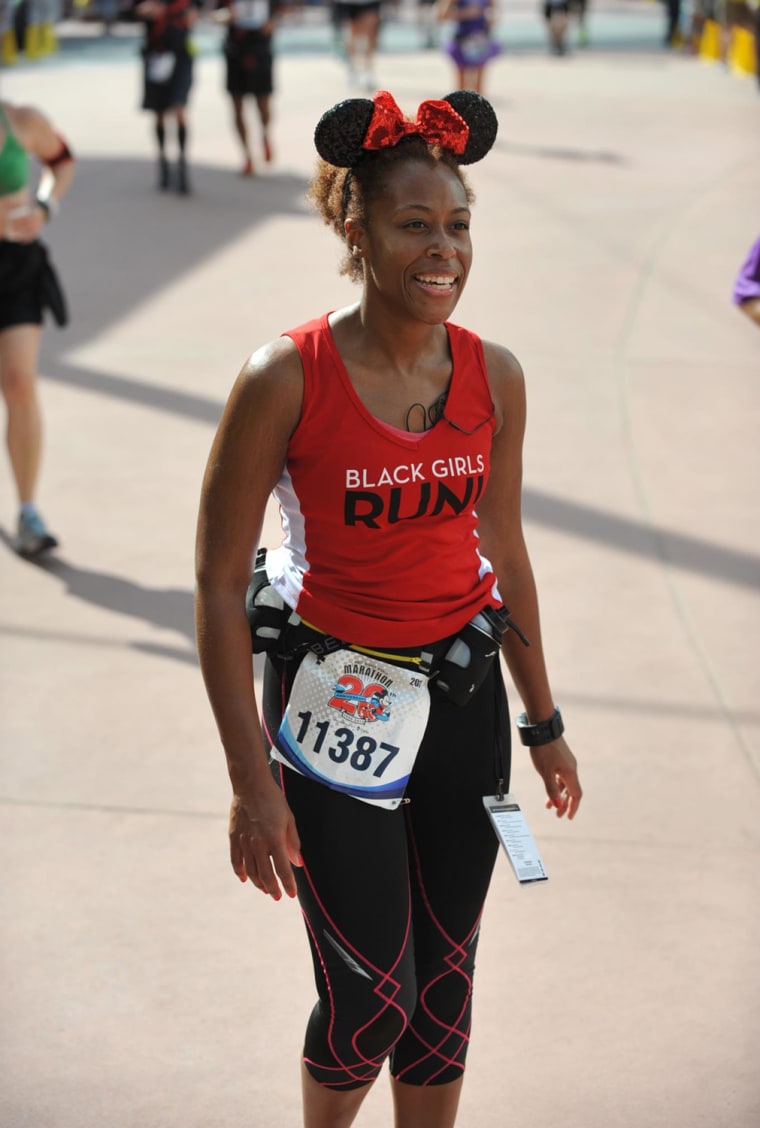 Carey and Hicks were also motivated by the obesity epidemic greatly affecting African-American women: According to government statistics, four out of five African-American women are overweight or obese; and African-American women are 70 percent more likely to be obese than non-Hispanic white women. African-American women are also affected more by diabetes and high blood pressure, both of which are linked to genetics, poor diet and lack of exercise.
Yet, not many African-American women are lacing up their sneakers to participate in one of the most cost-effective forms of exercise.
One factor may be that African-American women work out less than other groups of women to begin with. A 2012 Wake Forest University survey showed that more than half of African-American women report working out less than 75 minutes a week, which is below the recommended 150 minutes.
In the same study, a third of black women cited hair care and maintenance as a deterrent to working out. Black women who straighten their naturally curly hair tend to worry about sweating in the gym and reversing a sometimes expensive hairstyle.
"You're also battling the stereotypes," Carey says. "I honestly think it's just not on our radar. When you hear [distance] running, you automatically think of someone who might be thin, probably white. Riding around my neighborhood, I don't see black women running. We assume it's not for us."
Safety -- both crime and traffic safety -- is another factor, especially for African-American women in urban areas. Research on adolescent girls out of the University of Illinois at Chicago showed that if they didn't feel safe, they were less likely to be physically active. The same held true for adults.
"If you don't feel safe walking out on the street, it's really hard to be physically active in your neighborhood," says Sandy J. Slater, research assistant professor of health policy and administration at the university, who researches practice and policy for healthy youth.
Slater also found that neighborhoods with more markers of "walkability" -- sidewalks, street lighting, the presence of crosswalks and traffic lights -- have lower rates of obesity and diabetes.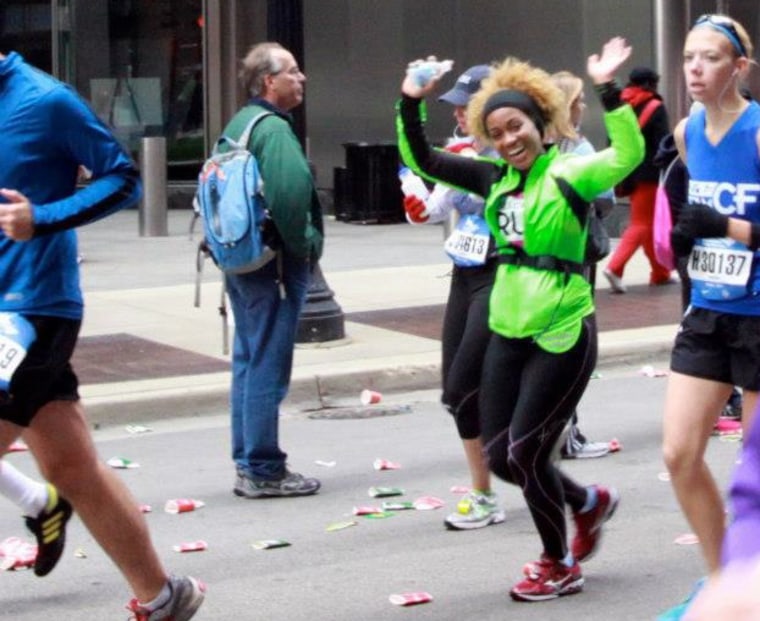 Mitchell doesn't let the crime factor deter her, however.
"There are too many benefits," she says. "Yes, danger is real, but living in fear is a whole different thing."
Mitchell began running nine months before joining Black Girls RUN! with the help of her personal trainer, whom she hired in an effort to shed pounds.
Now, about three years later, she tackles 12-mile runs with ease. She's competed in six half-marathons and her next one is in June.
Her philosophy? "Keep the running fun and make it a priority no matter what."
Carey and Hicks agree and try to keep their runners engaged not only online, but with national gatherings. Last year, 3,500 women met to run in Atlanta. This September, they expect even more women to come to their national conference -- the theme is "Sweat with your sole" -- and run through the streets of downtown Charlotte with local women from Charlotte's underserved communities.
"I always tell people to just come walk with us," Carey says. "Our group ranges from walkers to ultra-marathoners. We never leave anyone out there by herself. We have a saying, 'no woman left behind.' If everyone finishes, we'll still be out there waiting for you until the end.
Dr. Tyeese Gaines is a physician-journalist with over 10 years of print and broadcast experience, now serving as health editor for theGrio.com (NBC News). Dr. Ty is also a practicing emergency medicine physician in New Jersey. Follow her on twitter at @doctorty or on Facebook.