Susan Patton, the Princeton mom who last year urged female undergrads to snag a husband before they finish college, now offers more audacious advice in a new book promising to stir debate again over her guidance to young women.
This time, in addition to telling them to search for a spouse, she encourages women to do whatever it takes to feel "socially successful" by the time they get to college — including cosmetic surgery.
During an interview Tuesday on TODAY, Patton rejected the notion that she included some of her more controversial advice in her book, "Marry Smart," as an effort to drive up sales.
"Never. I'm not a provocative person. I'm an honest person. I don't care so much about being politically correct. I care more about speaking the truth, authentically," she said. "I don't care about popular opinion. Doesn't matter to me. Yes, I absolutely believe with all my heart that this is solid and good advice."
Last year, Patton created a firestorm after writing an open letter to the Princeton newspaper that suggested women spend more of their time on campus finding a husband since they will never again have a deep pool of qualified potential mates.
Snag a husband in college? Not so fast, 'Princeton Mom,' parents say
Patton, the mother of two sons who graduated from Princeton and an alum herself, expounds on that advice in her book. She urges young women to invest 75 percent of their energy on finding a partner and 25 percent on professional development.
"College-age women should multitask while they're on campus," she said.
"Work will wait. Your fertility won't. So yes, I'm saying, double down. Spend 75 percent of time planning your personal happiness, putting in place the things you need to ensure you reach your personal goals."
If that means getting cosmetic work to ensure they are "as socially successful in college as possible," Patton recommends getting it done as early as possible. "If you require major bodywork, get it done in high school," she writes in the book. 
She didn't back down from that advice on Tuesday.
"If you enter your college years not in your best form, not feeling as good as you can feel about yourself, you'll hamper your own chances for personal happiness as well as professional success," she said.
Patton also disparages young women who drink too much and then find themselves in compromising positions. If a woman is too incapacitated to speak, and potentially unable to ward off someone's unwanted advances, then it's her own fault, she writes: "Please spare me your 'Blaming the victim' outrage."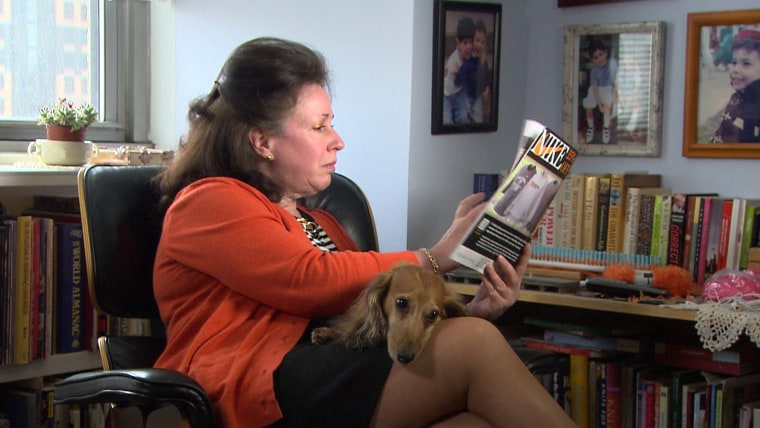 Patton said that's because women must be in control of their bodies at all times.
"It's all on them to not put themselves in a position where they are vulnerable to being abused or mistreated by a man. You can't allow yourself to be so drunk or so stoned that you can't get up and walk out if you feel like, 'Whoa, this is going in a way that I'm not happy with,' or if you're feeling threatened," she said. 
"You have to get up and leave. It's all on women. It's dangerous to say to women, 'Well, you can count on men to act responsibly.' Maybe they will. I hope they do — most men do — but at the end of the day, women have to bear complete and total control of themselves and responsibility for their safety."

Patton said her assertive suggestions are clearly aimed at women because men have a "different playing field" and set of standards set by society.
"They can take their whole lives to get married and have children. But women just don't have that kind of time," she said. "My advice is for women who know that they want, that part of their life goal is to have children in a traditional marriage. You're not getting any younger, you have to get to this, you have to plan for it."