Brielle Kelly, 5, has dealt with a lot of medical misfortune in her short life: loss of her small intestine days after she was born, a transplanted intestine that failed, and, if that wasn't bad enough, lymphoma that spread to her liver, spleen and bowel.
Even after the cancer diagnosis, the little girl from Duncannon, Pa., remained her cheerful, smiling self.
"She was always very happy," Brielle's mom, Tina Kelly, told TODAY.com. "She was fun and silly, a normal 5-year-old who loves princesses and horses and dancing."
But as the chemotherapy intensified, little Brielle started to lose heart. She didn't want to try to stand up. She didn't want to go to Pittsburgh to see the doctor anymore.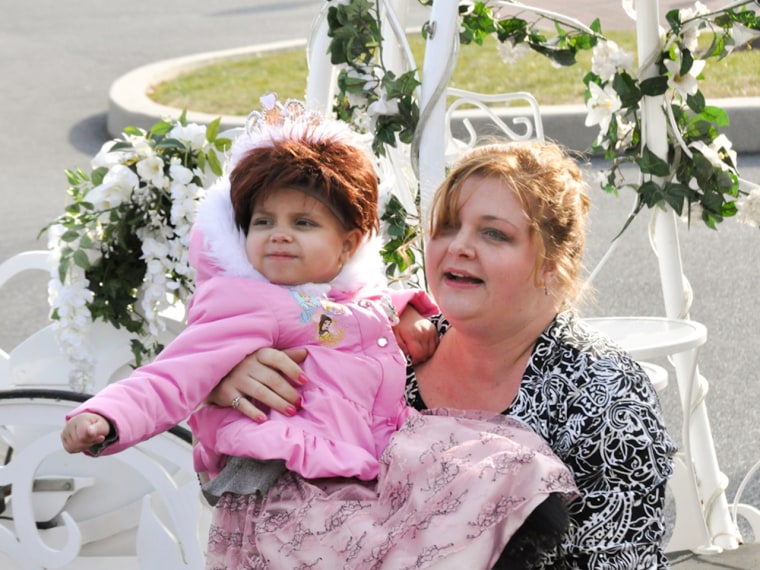 Watching Brielle's spirits sag, her mom knew she needed to do something. When nurses at the Children's Hospital of Pittsburgh told Tina about Jamie's Dream Team, a Pittsburgh-based organization that helps wishes come true for severely sick kids and adults, she knew she had to give it a shot.
Tina contacted the Dream Team, hoping for a swing set for her daughter. But that turned out to be the smallest part of what the team had in mind.
"I said, 'That's nothing for what she's been through,'" said Jamie Holmes, the woman who started Jamie's Dream Team in 2005. "'We do these princess parties. What if we did a princess party for her and her sister?'"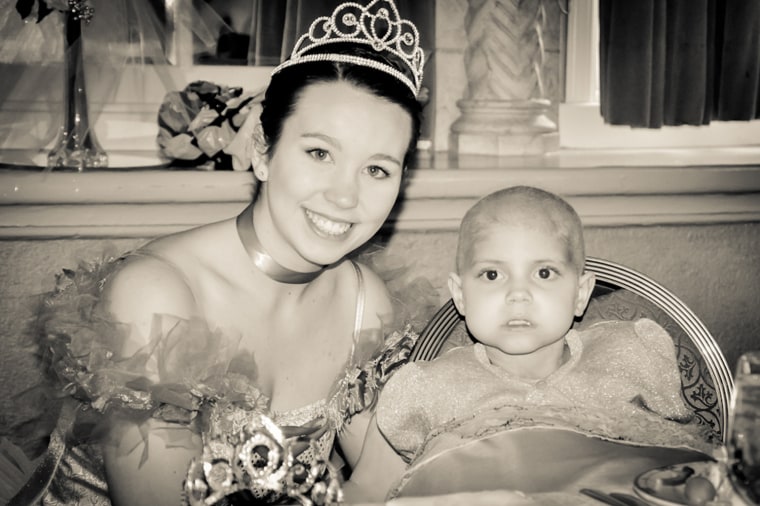 Holmes wanted to give both girls a special day because the sisters, though close, have been separated much of the time by Brielle's illnesses.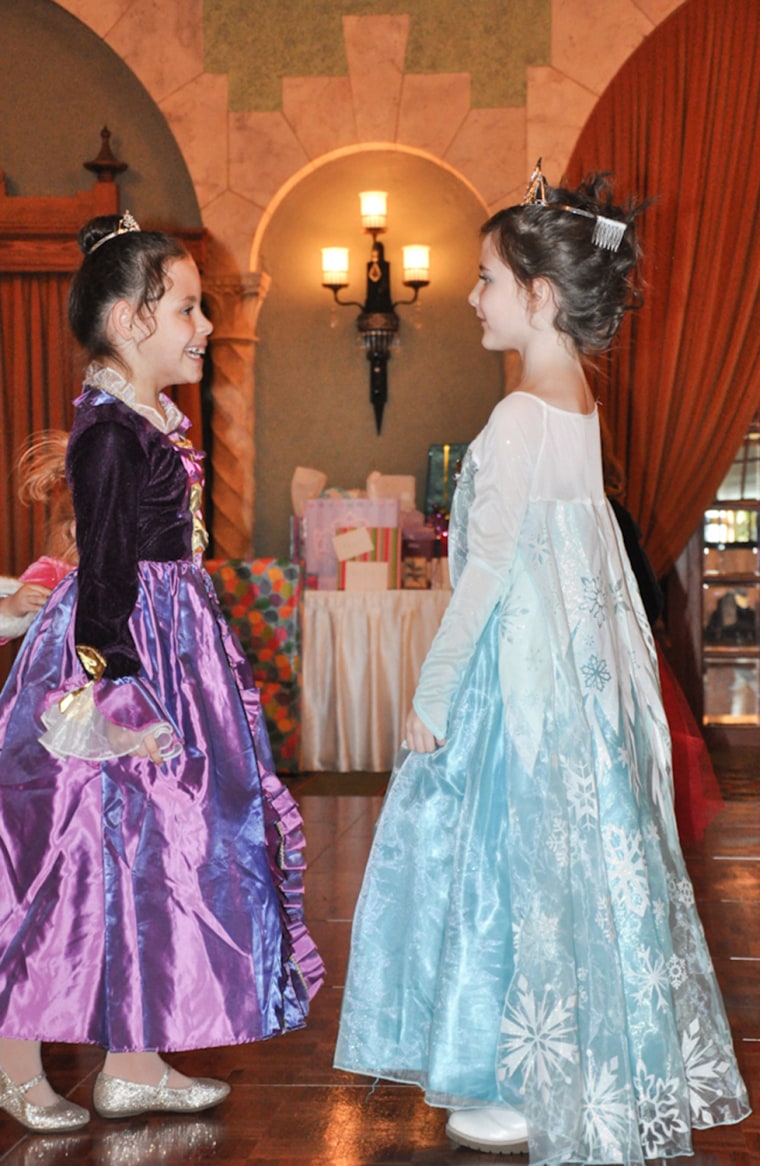 The big day, dubbed Brielle's Dream Princess Party, started out with a session in the beauty salon where Brielle and her 7-year-old sister Alayna got a make-up session. There was a ride in a coach drawn by two white horses. And there was a huge party with more than 100 guests.
"She had a great time," Tina Kelly said. "When the music started, her sister pushed her around in the wheelchair with the other girls on the dance floor. It made them both feel like real princesses."
Holmes relished seeing another wish granted.
"I think when you have a dream and get it for a moment, for a day, the pain goes away because you're not thinking about it," Holmes said.
That magical feeling seems to have carried over. Brielle has been making more of an effort to stand and walk — and she isn't so unhappy about going to Pittsburgh anymore.
Even Brielle's doctor can see the difference.
"When I saw her Monday and Tuesday, she looked the best she's looked since I've known her," said Dr. Randy Windreich, an attending pediatric oncologist at the Children's Hospital of Pittsburgh. "It's made her want to get up and stand more and walk more and be more active. To have a day like that gives you more motivation. It was huge. Huge for the entire family."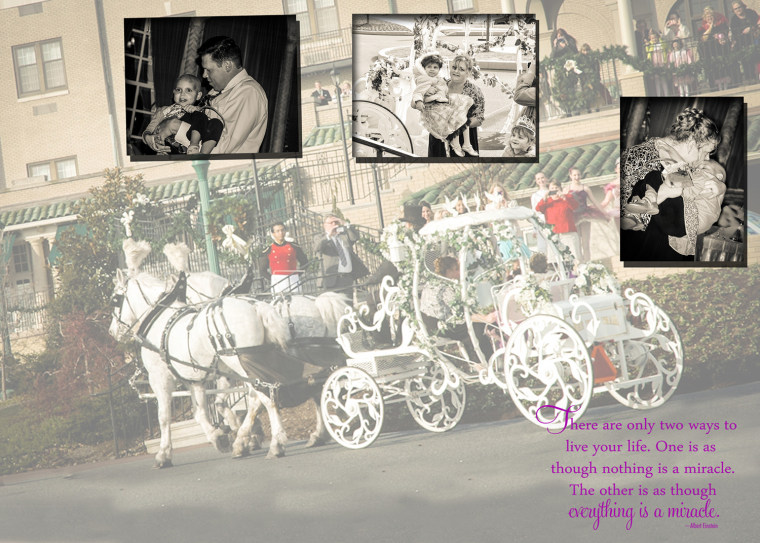 Brielle's and Alayna's smiles are what got Holmes into the wish-granting business to begin with, and they're also what keep her going. Born with a congenital condition called Vader's Syndrome, Holmes has been through dozens of operations and lives with a constant sensation of pain.
"Every day that I wake up in severe pain, I know I have to wake up to make someone else happy," Holmes said. "There's always someone else out there who is worse off than I am. So why spend my whole life being miserable. Life is too precious for that."