Welcome to the land of sleepless nights, Prince Harry!
The Duke and Duchess of Sussex announced Monday the arrival of their first child (a boy!), and to celebrate the family milestone, Prince William gave a cheeky congratulations to his brother. "I'm glad to welcome my brother to the sleep deprivation society that is parenting," the prince told reporters.
The good news is Prince Harry seems to already have some help in that department.
When Prince Harry and the former Meghan Markle toured Australia in the fall, eagle-eyed royal watchers spotted Harry wearing a new ring that could help with the inevitable lack of sleep.
Oura Heritage Ring, $299, Oura
According to reports, the Duke of Sussex was sporting a wearable sleep and activity tracker from Oura.
The ring, which the company's website bills as "the most accurate, comfortable and beautiful wearable available," appears to be from the brand's Heritage collection and is either the black option (which retails for $299) or the nearly as dark stealth option ($399).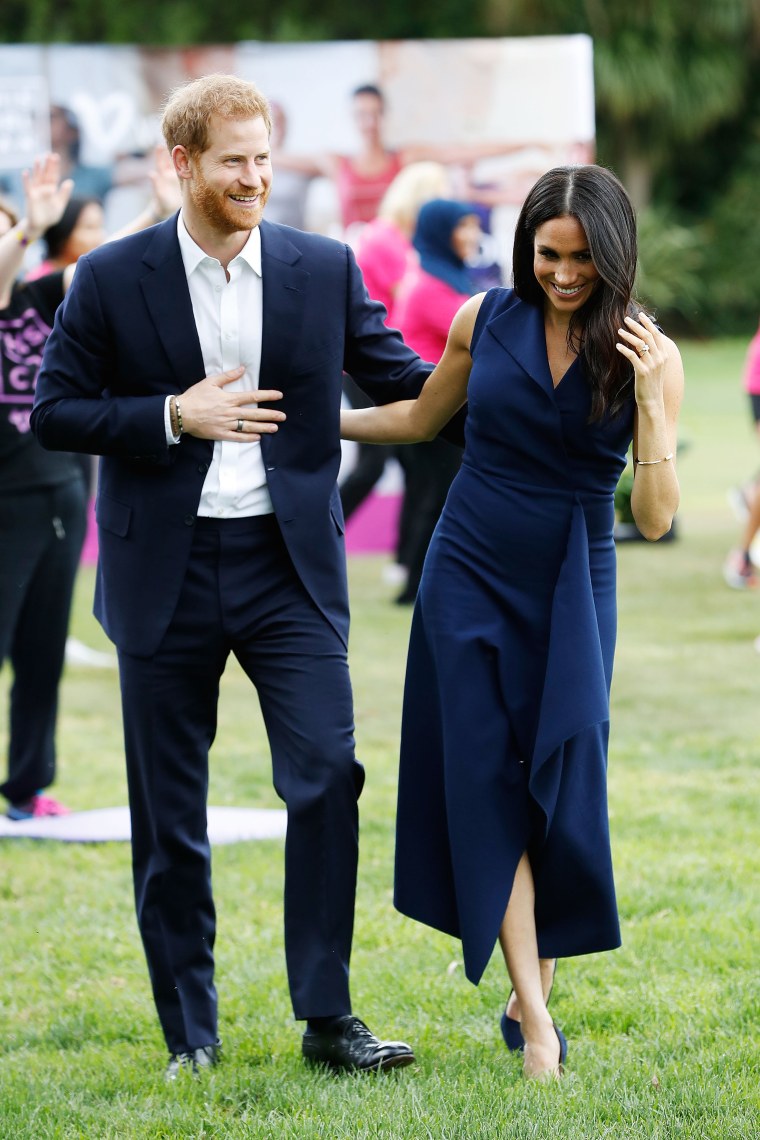 But the real appeal isn't the look of the accessory, it's the function.
Hidden inside the ring are infrared LEDs, a body temperature sensor, a 3D accelerometer and a gyroscope, all of which work together to track sleep time and quality, as well as log steps, sedentary time and more.
All of which sounds like a good idea for the prince who just added daddy duties to his busy schedule!
More sleep and activity trackers
A more affordable version of the ring-style tracker, Motiv touts many similar functions to the Oura ring sported by the royal. It monitors heart rate, sleep duration, calories burned and steps, and connects via Bluetooth to interact with other smart devices like the Amazon Alexa.
Affordable and great for the forgetful health enthusiast, the Beautyrest Sleeptracker is a monitor you don't even have to wear. Simply install the device under your bed, connect it to your Amazon Alexa and track your sleep on the downloadable app. It works with any box spring, mattress or bedding.
Looking for more than just a sleep report every morning? The 2breathe sleep inducer uses therapeutic breathing exercises and sleep sounds to help people fall and stay asleep. The app-paired device is FDA approved and is said to reduce stress and even blood pressure.
At a low price, the Dodow device is great for a sleep-gadget beginner. With eight-minute and 20-minute modes, it is meant to help ease stress, restlessness, insomnia and other symptoms that detract from healthy sleep.
Somewhere in the middle of the price scale, the Withings watch tracks activity and sleep. It comes with a free app that facilitates real-time coaching and has features like deep-sleep analysis and a gentle silent vibration alarm.
For more royal recommendations, check out:
To discover more deals, shopping tips and budget-friendly product recommendations, subscribe to our Stuff We Love newsletter!