Matt Lauer, Hoda Kotb, Natalie Morales and Tamron Hall showed off their hot yoga moves Friday — and now it's your turn!
Here are some tips for beginners who are new to hot yoga and — if you're used to practicing in high temperatures — ways fine-tune your practice.
How hot yoga works
Hot yoga is a powerful yoga practice that can be intense on many different levels. In hot yoga, yoga is done in a heated room where temperatures range between 98 to 105 degrees, with approximately 40 percent humidity.
Of course, the more people present in a class, the hotter and more humid the room will be. That extremely hot environment increases blood flow in the body, allowing a heightened cardiovascular experience.
Those new to yoga, or anyone with health concerns should be on the safe side and talk to a doctor first. Once you're ready, keep these five tips in mind.
1. Don't force your body.
Go at your own pace. Classes have many different levels of practitioners. It's best to stay focused on your own practice and listen to your body. Rest when you need to. There's an edge to this practice but it's important to know the difference between challenging yourself and pushing too hard and risking injury.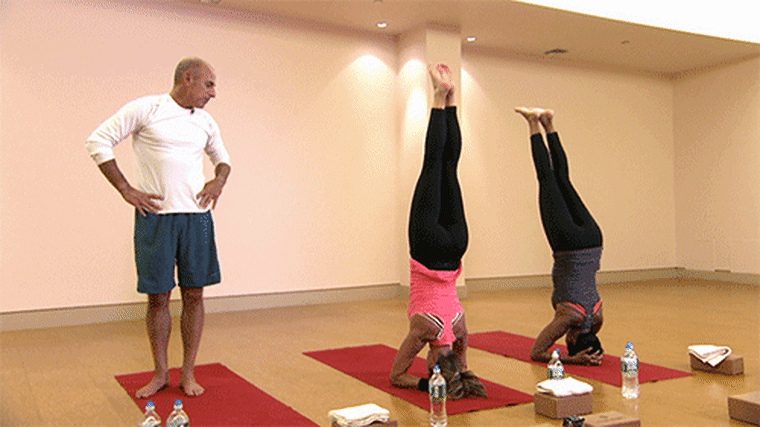 2. Make sure to hydrate.
What you put into your body before, during, and after yoga class will directly affect your experience. Make sure food is digested completely at least two hours before getting on the mat. Remember, if you come in with a hangover or if you come in highly caffeinated, it will not be the most pleasant experience!
3. Be mindful of yourself and your surroundings.
By the middle of class, you'll be drenched in sweat, often in very tight quarters. Be respectful of those around you by practicing basic manners and cleanliness. Bring a towel to wipe your perspiration. Wear deodorant. As yucky as it sounds, sweat gets on the floor. Be cautious with your movements to make sure you don't slip.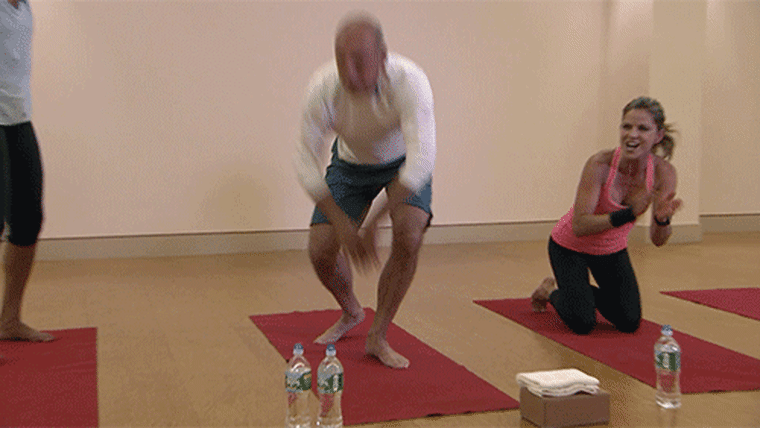 4. Be consistent.
Just like anything else in life, a beginner has to be consistent and patient to achieve optimal results. Even one yoga class is beneficial, but 3-4 classes a week is excellent. By logging in the time, the body will become acclimated to the heat. This is called a practice, a life long practice, and one that will never be perfect so there's always a reason to come back.
5. Have fun.
The yoga practice is about looking inward and creating a strong sense of compassion for the self. Every time you practice it will be a different experience, so don't take yourself too seriously or compare yourself to others. Yoga allows us to peel back the layers to be free and happy, which is our true natural state.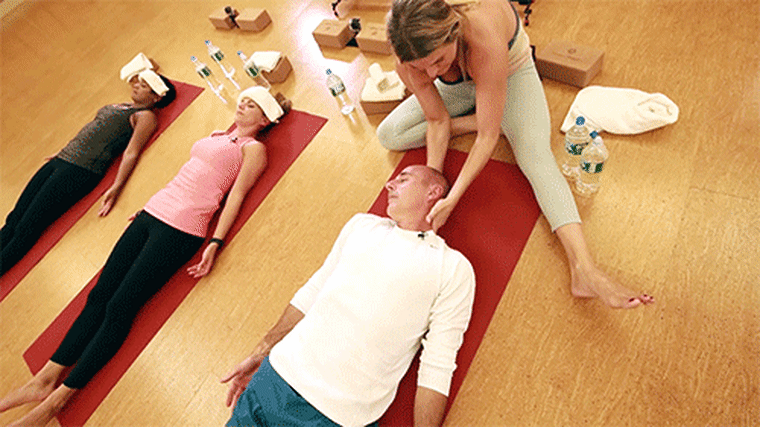 Tanya Boulton is a certified yoga instructor