Condemning society's "obsession" with having a perfect body, Pope Francis says it also can lead to the marginalization of people who are disabled because they threaten the happiness of "the privileged view."
Speaking in his homily during Mass in St. Peter's Square in Vatican City on Sunday, Francis dedicated the celebration to the disabled community.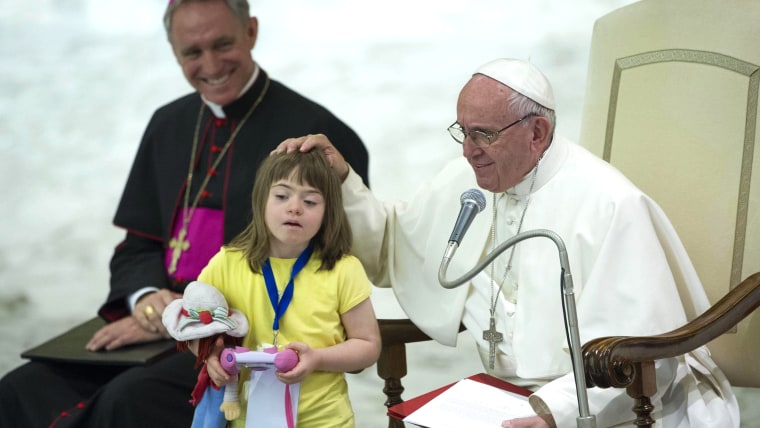 He also brought several children with disabilities on stage with him and met with disabled adults following the Mass.
RELATED: Matt Lauer, Savannah Guthrie meet Pope Francis: 'The moment we will never forget'
"It is thought that sick or disabled persons cannot be happy, since they cannot live the lifestyle held up by the culture of pleasure and entertainment," Francis said. according to The Associated Press.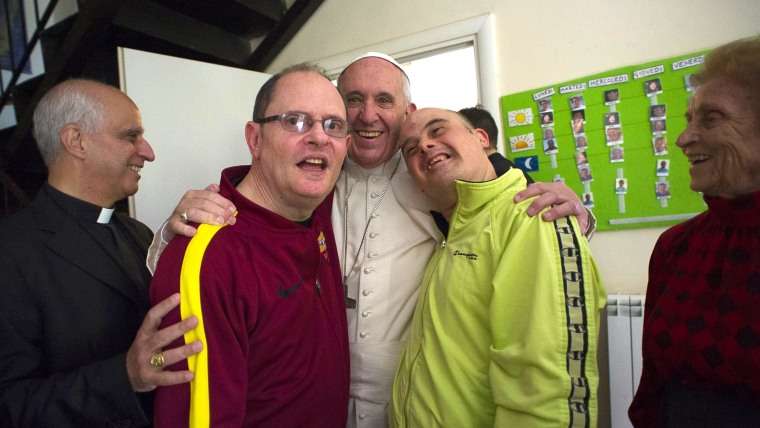 "In an age when care for one's body has become an obsession and a big business, anything that is imperfect has to be hidden away, since it threatens the happiness and serenity of the privileged few and endangers the dominant model."
A blind woman using braille also read from the Bible during the Mass and disabled people in costume put on a skit of a parable from the Bible. A group of people also translated Francis' words in sign language.
Francis has had a focus on humility and advocating for the disabled and downtrodden during the three years of his papacy. In February, he stopped an event in Mexico City to bless a boy in a wheelchair.
"How many disabled and suffering persons open their hearts to life again as soon as they realize they are loved!" Francis said in Sunday's homily.
Follow TODAY.com writer Scott Stump on Twitter.