When PMS hits, many women turn to chocolate to satisfying cravings. In fact, chocolate's power to defeat pre-menstrual moodiness was behind a recent Kickstarter campaign for a vegan candy specifically designed for PMS and fully funded within 15 hours.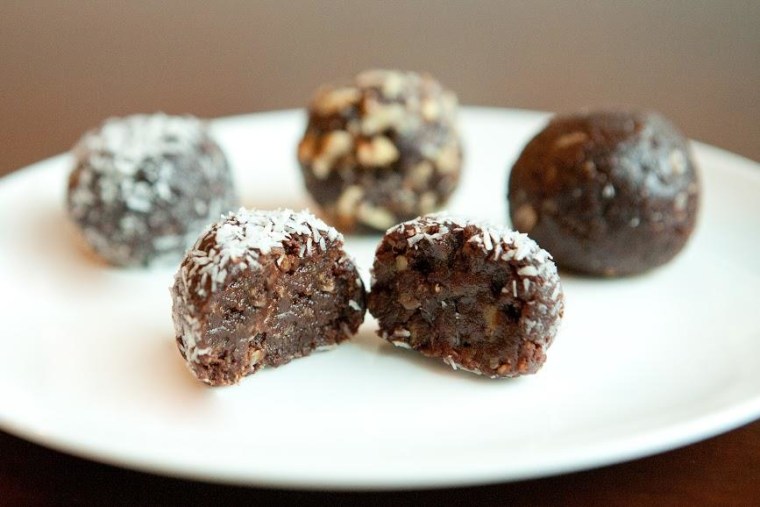 Because it's not a cliché: These cravings are real for many women.
"The most common [cravings] are the foods highest in what's called phenethylamine … and the foods that are highest in these are cheese and chocolate," says Dr. Jill Rabin, professor of obstetrics and gynecology at Hofstra North Shore LIJ School of Medicine.
"Both will smooth out people's mood," Rabin says.
About 10 percent of women experience PMS with 2 percent experiencing PMDD, the most extreme form of PMS, says Dr. Draion "Dr. Drai" Burch, an obstetrician and gynecologist at Magee Women's Hospital of UPMC. PMS is linked to hormonal changes—some women have it all their lives, others develop it later in life or see symptoms lessen. Common symptoms include bloating, cramps, moodiness, food cravings, and fatigue.
Tania Green's successful Kickstarter for PMS Bites raised $8,439 in total. The confections include herbs that allege to ease some of the icky symptoms of PMS: dandelion root to reduce bloating, chamomile to encourage calmness, and Siberian ginseng to boost mood. Each package of six includes 1.57 grams of each herb.
Green's not claiming that PMS Bites cure the curse.
"I think just adding them in is an added benefit. It's not a cure all by any means," she says.
There's evidence that dandelion root reduces muscle spasms, aka cramps, and bloating, but most of the research focused on people with IBS, says Leslie Bonci, director of sports nutrition at UPMC Center for Sports Medicine.
Chamomile can help people feel calmer, says Bonci.
While there's little scientific evidence that herbs are effective against PMS, they may bring relief for some women.
And "there is nothing wrong with the placebo effect," Bonci says.