If you look at Alicia Carlson's wedding board on Pinterest, you might assume her big day is imminent. From the flowers and the food to the dress and the 'do, she seems to have everything planned right down to the last detail. But the title of the virtual bulletin board, "…someday!" offers a clue to the one component that's still missing: the proposal.
Although they're not engaged yet, Carlson and her boyfriend, Joe Yorio, 25, have been dating for two years and have talked about getting married. "I'm getting good ideas, so when we do get engaged, I'll be able to pull it up and say this is what I want," the 26-year-old Ohio State graduate student told TODAY.com.
She isn't alone: A growing number of women seem to be using the social networking site to plan their dream weddings, despite the fact that they don't yet have a fiancé — or, in some cases, a boyfriend. BuzzFeed recently posted screenshots of the trend, accompanied by some not-so-empathetic commentary.
Carlson admits she initially thought Pinterest was a bit strange. "I remember seeing single women with baby boards and thinking 'What the heck is this?'"
Many people are asking that very question about this social media site that has exploded in popularity over the last few months. According to a new report by comScore, Pinterest's traffic rose 52 percent between January and February, from 11.7 million unique visitors to 17.8 million. About 80 percent of the site's users are female.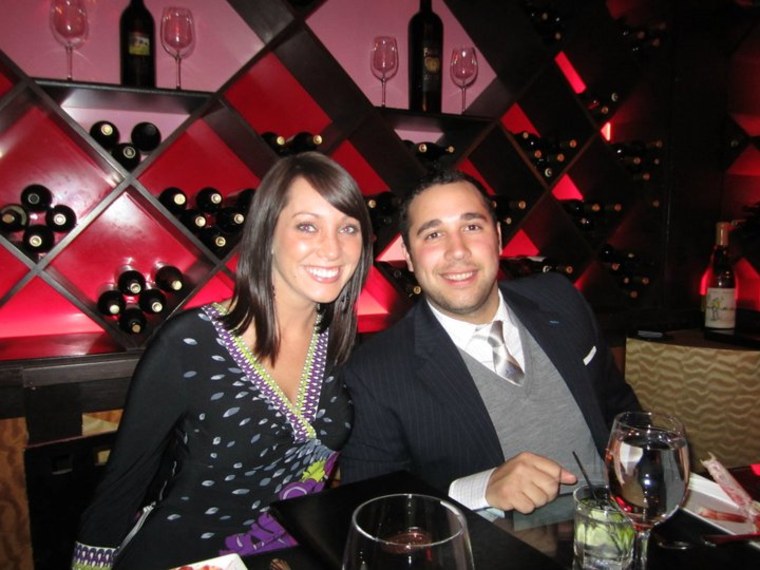 Aspiration, please

Essentially, Pinterest is the social media version of a virtual bulletin board or "aspiration" board. If you see something online that you like, you simply "pin it" to your personally organized boards. You can also browse pinboards created by others to get inspiration from users who share your interests. Although Pinterest couldn't provide statistics, a quick review of the site reveals that recipes, wedding planning, fashion and home décor are among the most prevalent categories.
Recipes were what drew Carlson to the site six months ago. "I tried a lot of different ones, but everything I made was awful," she said. She was about to quit the site when the wedding planning boards caught her eye.
"I remember seeing the photos and thinking how beautiful they were, and it made me start thinking about what I would do," she told TODAY.com. "So I created my board, thinking that even if we get married a few years from now, I'll have all of this ready to go."
The technology may have come a long way, but as event planner Amy Shey Jacobs points out, there's nothing particularly new about pre-engagement wedding planning. "A lot of women dream about their wedding and save magazine pages of the dress they hope to wear someday or a color scheme they like," she said. "The difference is that, instead of keeping everything in a secret file, it's online, where they have access to infinite possibilities."
That was the case for Jessica Zimanske, a 24-year-old marketing specialist from Minneapolis. "I've always dreamed about my big day and have had a secret wedding file hidden away for 10 years," she admitted. She joined Pinterest a month ago and set up a "Wedding Ideas" board, even though she's only been dating her boyfriend, George Weinberger, 27, for four months. "I've only pinned a few things, and we have talked about marriage," she said. "But I still think he might be surprised to see what I've put out there."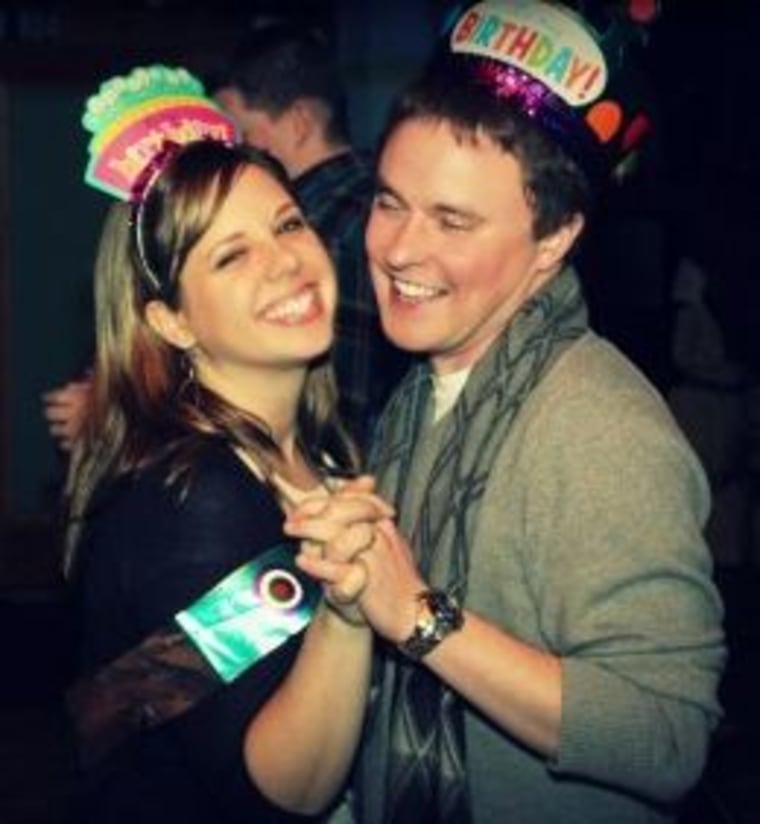 A girl can dream

Psychotherapist Dr. Robi Ludwig explained that while these "visualization boards" can help people create the reality they want, it's crucial to remember your audience. "When we put something online, we think we're having a private moment," she said. "It's important to consider who might see it and the effect it could have on your current or future relationship."
There's also the question of how the guy might feel about the fact that the entire wedding has been planned without his input. Carlson's boyfriend, Joe, who recently saw her board, said he did find it weird that she had planned details of the wedding from rehearsal to honeymoon.
His initial reaction was, "What the hell is this sparkly stuff?" he told TODAY.com via e-mail. Since the couple have been together for two years, he didn't find it problematic that she was thinking about marriage, although he would have been unnerved if he spotted this early in the relationship.
Carlson admits that Joe might roll his eyes if he took a closer look at a few of her choices.
"I pinned a Vera Wang wedding dress that I don't expect to ever be able to afford," she said. "He's going to see it and say, 'Are you serious? This is not doable!'"
"I know that," she said. "But I can dream, right?"