After being treated for breast cancer and a recurrence of an earlier ovarian cancer, Sherri Romanoff was exhausted. So, when she heard about a study testing a treatment for cancer-related fatigue, she jumped at it. There was just one catch: the treatment was a placebo pill.
"The chemo and radiation sapped me of all my energy," Romanoff, now 69, said. "When I was told about the placebo study to help cancer patients with fatigue, I was both enthralled and skeptical. I wondered how it could possibly help me."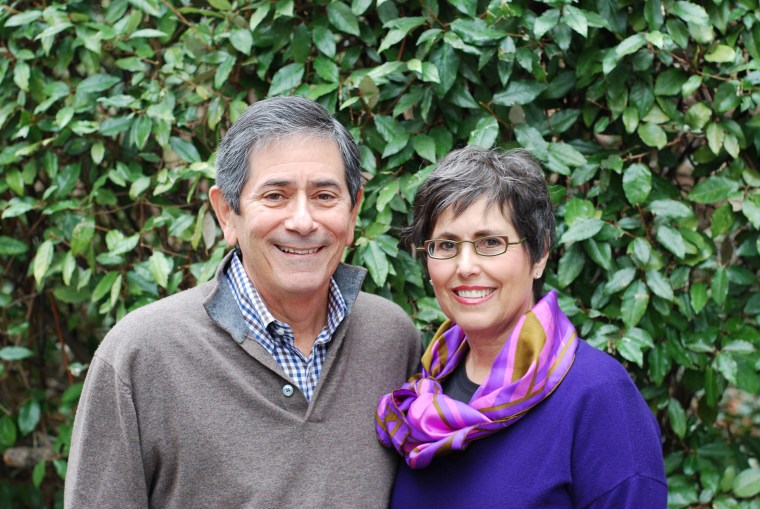 It's long been assumed that placebos worked because patients weren't told they were getting a sham treatment. They believed they getting were real medicine and that belief made them feel better. That meant that doctors couldn't ethically offer placebos as treatment since they would have to lie to their patients.
But the study in which Romanoff enrolled took a different tack. Participants were told at the outset they would be getting a placebo. The hope was that the placebo's power would still assert itself even when patients knew that the pills had no medical benefit.
What researchers found would surprise many, including Romanoff herself. The study, published recently in Nature Scientific Reports, showed people on placebos experienced significant improvements compared to those who didn't get the pills: a 29 percent improvement in fatigue severity and a 39 percent improvement in the extent to which fatigue disrupted quality of life.
Those results were based on the responses of 74 cancer-surviving volunteers who were randomly assigned to receive either placebo treatment or to just continue with therapies they had been receiving. At the end of 21 days, the groups were switched and those who had been getting no new treatments got placebos and the ones who had been getting placebos got no extra therapies.
'I felt tired all the time'
At the beginning of the study, Romanoff's was feeling moderate fatigue. "It's not like I couldn't get out of bed in the morning," she said. "But I felt tired all the time."
Then she started taking the placebo pills.
"During those 21 days I went from moderate to no fatigue, which was amazing — and surprising to me," she said. Romanoff has no idea how the placebos made her feel better, but she was happy they did.
The researchers themselves don't know how the placebo pills made people feel less fatigued. But they've got some theories.
It's possible "that we are so conditioned to coming to the doctor when we feel sick and taking a pill when we don't feel well that we come to expect we'll feel better," says the study's lead researcher, Teri Hoenemeyer, a scientist and director of education and support services at the Comprehensive Cancer Center at the University of Alabama, Birmingham. "And over time our brains and bodies become conditioned to respond automatically when we make an appointment and get a prescription for some pills."
Hoenemeyer was encouraged by the results.
"Right now there isn't an effective treatment for cancer fatigue," she said, adding that there may turn out to be other ways to harness the mind's ability to make the body feel better. "We have just scratched the surface on the mind-body connection. We have a long way to go to exploring it."