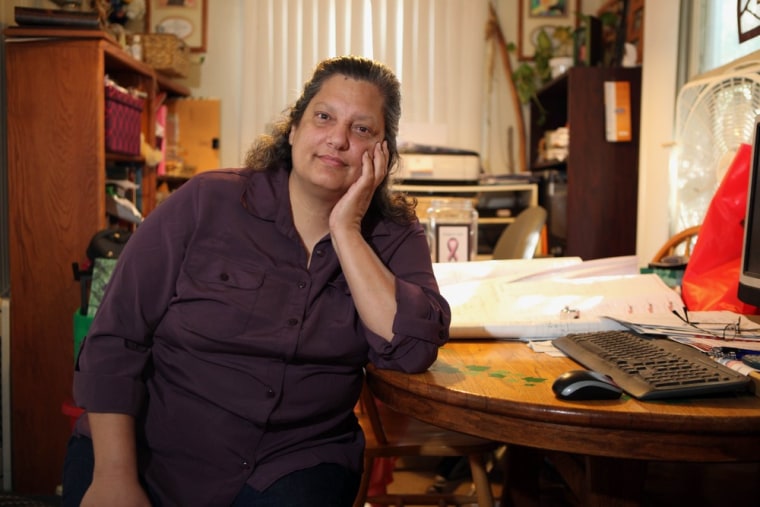 Here we are, nearly halfway through October, and Laura Wells can't wait for Breast Cancer Awareness month to end.
Not that she has any time to spare for walks and such: Wells is among some 155,000 women in the United States living with Stage IV breast cancer, the worst kind, the type that can't be cured. 
Moreover, this 45-year-old California woman -- and other late-stage cancer patients like her -- feels the annual celebration offers more of a slap in the face than any solace.
"Some women hate October," says Wells, 45, a mother of three from Costa Mesa who was first diagnosed with breast cancer in January 2007 and learned two years later that it had metastasized, spreading to her lungs.
They call it "Pinktober" and that's not a term of endearment.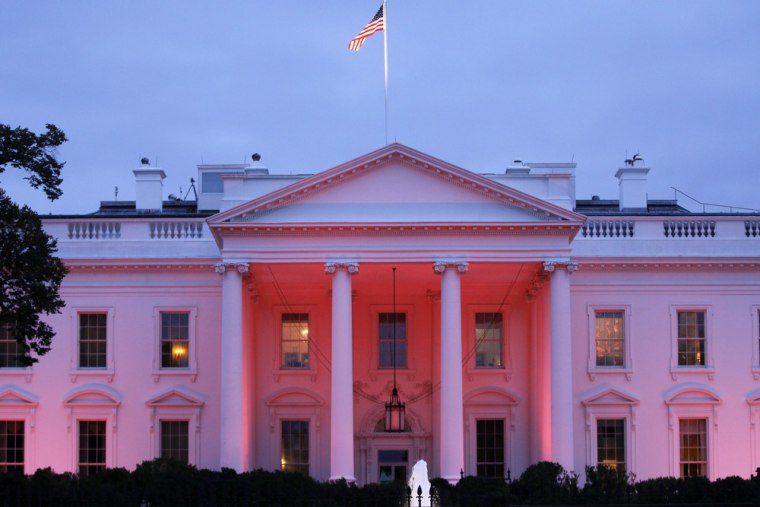 Instead, it refers to the barrage of pink-themed promotions, events and activities during October -- everything from pink stickers on football players' helmets to pink lights illuminating the White House -- that seem to highlight the bright side of battling breast cancer, all without acknowledging the women living in its darkest shadow.
"For Stage IV women, it's because we're dying. The pink thing is too much about early detection and prevention. The Stage IVs don't feel included," says Wells, who detailed her thoughts in a recent blog post that grew out of her online support group, Inspire.
The month's activities -- the walks and runs and pink-ribbon pizza parties -- focus mostly on cases of new breast cancer diagnosed in the U.S. each year, which total 290,000 according to statistics from the American Cancer Society. Five percent of those women are diagnosed at Stage IV.
What's not acknowledged, say Wells and other late-stage patients, are the nearly 40,000 women who die each year -- and those living with incurable disease.
"Ironically, with advanced metastatic disease, all the great things 'pink' stood for no longer applied to me," Wells wrote. "I was beyond 'prevention,' beyond 'cure,' beyond 'survivorship,' beyond 'pink.'"
For Stage IV patient Kimala Clark, 47, of Fort Wayne, Ind., it feels like a betrayal to walk into a grocery store and be "bombarded with pink."
"I can't celebrate because I'm not a survivor," said Clark, who was diagnosed in 2010 with an aggressive Stage III cancer that quickly advanced. "There's not a cure."
That's a common refrain among many late-stage patients, says Ginny Knackmuhs, a board member for the Metastatic Breast Cancer Network, an advocacy agency.
"The message has really been skewed," says Knackmuhs, 61, of Wyckoff, N.J., who was diagnosed with Stage IV disease in 2009. "It's so associated with selling products and shopping and dubious product endorsement."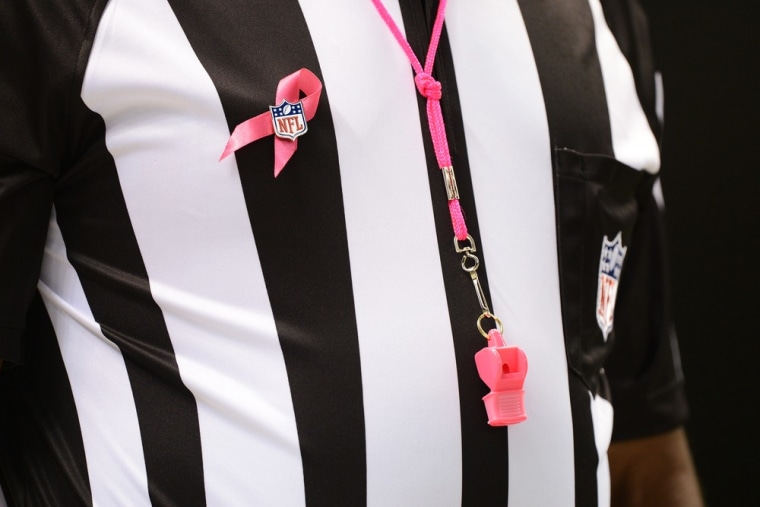 For instance, one breast cancer awareness group, the Breast Cancer Fund, this week criticized Progresso, the soup brand owned by General Mills, for launching a fundraiser that urges consumers to send in soup-can lids. The problem? The lids are lined with the chemical bisphenol A, or BPA, which has been linked to breast cancer.
"It's pretty ironic that Progresso is raising funds to fight breast cancer while also using a chemical linked to the disease in its cans," Gretchen Lee Salter, the group's policy manager, said in a press release.
Tom Forsythe, a spokesman for General Mills, said that food-safety organizations, including the U.S. Food and Drug Administration, continue to support the safety of BPA, but that his firm is working as quickly as possible to find BPA alternatives.
"We have publicly committed to transitioning to alternatives that do not incorporate BPA as soon as viable alternatives are identified," said Forsythe.
In addition to questionable product endorsements, late-stage patients protest what they believe are unfairly limited funds for metastatic breast cancer research and a cursory focus on the end stages of the disease.
In all of October, for instance, only Oct. 13 -- Metastatic Breast Cancer Awareness Day -- focuses on late-stage disease, Clark says.
"I really would have liked to see that be more than one day. I think it's sad that there's 31 days in October and we have one day," she says.
Officials at Susan G. Komen for the Cure, the leading breast cancer awareness agency (named for a woman who died of Stage IV breast cancer), say they understand the desperation and urgency that many late-stage cancer patients feel.
"We're certainly very sympathetic to that," said Andrea Rader, a Komen spokeswoman.
At the same time, the agency believes that the fanfare generated by Breast Cancer Awareness Month continues to raise funds that are used to help women all along the continuum of breast cancer, from prevention through prolonging survival.
The group spent $79 million over the past six years on research for metastatic breast cancer causes and treatments, according to updated documents provided by Rader.
"There are also people who say we don't spend enough on prevention," she said. "Where people tend to be on the breast cancer spectrum is what they tend to feel is most important."
Some late-stage breast cancer patients say they're glad for an effort to raise wider awareness, even if they don't embrace the pink themes themselves.
Rebecca Meyer Carr, 46, of Lafayette Hill, Pa., has been in remission with Stage III breast cancer for nine years. She says she doesn't mind if a company sells a pink hammer, for instance, if it helps draw in someone who was not necessarily affected by breast cancer.
At the same time, she might not buy it.
"For me, personally, I'm not the person who wears the pink ribbon," Carr says. "If I'm feeling well enough to walk around the block, I don't want to look down and see pink ribbons."
Carr is among many women who have found support through support groups just for late-stage breast cancer patients. Inspire and the drugmaker Novartis recently teamed up to overhaul the Advanced Breast Cancer Community website.
What's most important in the discussion, says Wells, is to acknowledge the entire spectrum of breast cancer, not just the hopeful beginnings when a cure may still be possible.
That means pushing past the natural fear that so-called "newbies" have of late-stage patients and urging a more realistic notion of the disease.
"I want you to be aware of me," Wells said. "What does breast cancer awareness mean if you won't even acknowledge that I'm fighting for my life like you are -- except I'm going to lose?"
Related stories: